I am rebuilding my drive shaft on my TRD Off Road 4x4, replacing the U-Joints and Center Support Bearing, and while it is apart I figured adding a grease fitting to the slip yoke would make things better and get rid of the axel wrap thud. I have been pulling my drive shaft apart and adding grease every 10k miles and it is a pain, so the grease fitting will make this much easier. I couldnt find any pictures, but I know there are a few folks that have done it here. I was going to do it myself since it is really easy, but I didnt have the proper drill bits, tap or grease fitting, and I just haven't had the time to do it. So I took it to a local shop and they charged me $50 to do it, got it back in 24 hrs and I am pleased with the results so far.
This is what it looks like, the shop checked the clearance with the old U-Joint and said there were no clearance issues, I will post some more pictures as I put it back together today.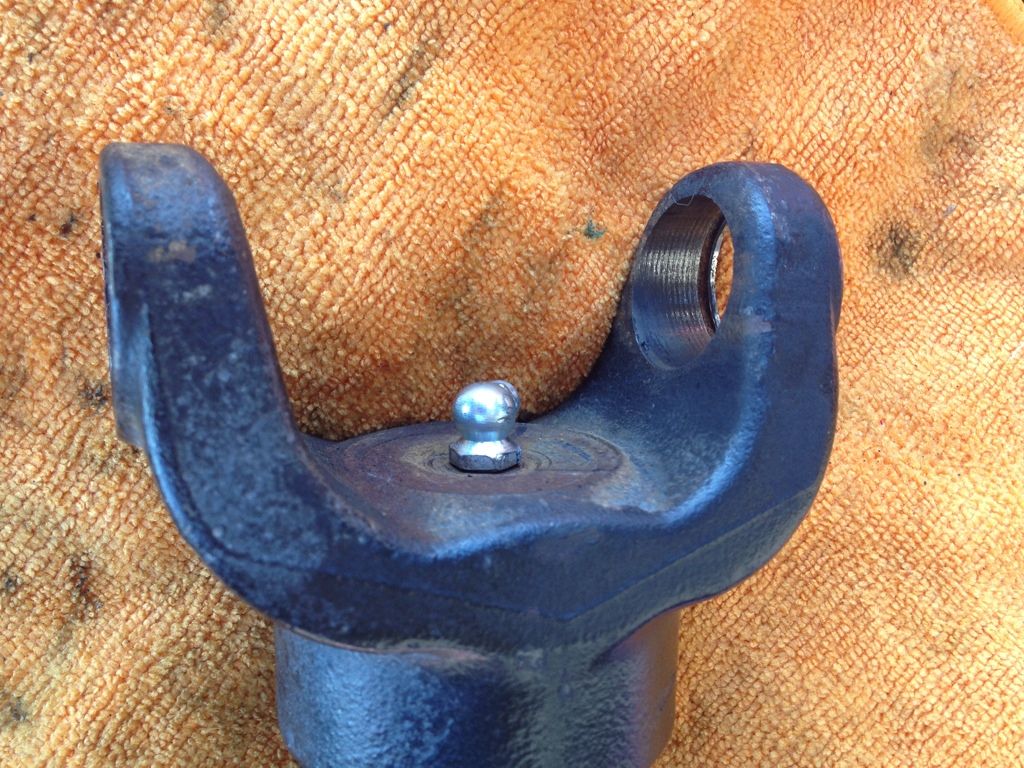 Some more pictures:
Fully Assembled
-
There are no issues with clearance, and a standard grease gun tip fits in there for east greasing.