I think I am on my third or fourth set of outer CV boots (not bad for seven years of abuse) and decided to try
All Pro's
"long travel" outer CV boots this time. Seems like the inners last a really long time, so I didn't even bother replacing them this time around although I did clean out all the old grease and replace it with new. I can't remember exactly what brand the old ones were, but they were Oreilly "heavy duty" boots that came in a kit. They suck. Dry rotted in just a couple years. The All Pro boots are made of a much higher quality rubber and the extra fins keep them from rubbing.
https://www.allprooffroad.com/9504frontsuspension/282
I didn't take the inner cup out of the diff, just loosened the clamp and slid the rest of it out. Also I can't remember if you can do it on standard travel trucks, but for LT I just take the UCA bolt out and there is enough room to pop the axle out of the hub.
New AP on the right, old china one on the left.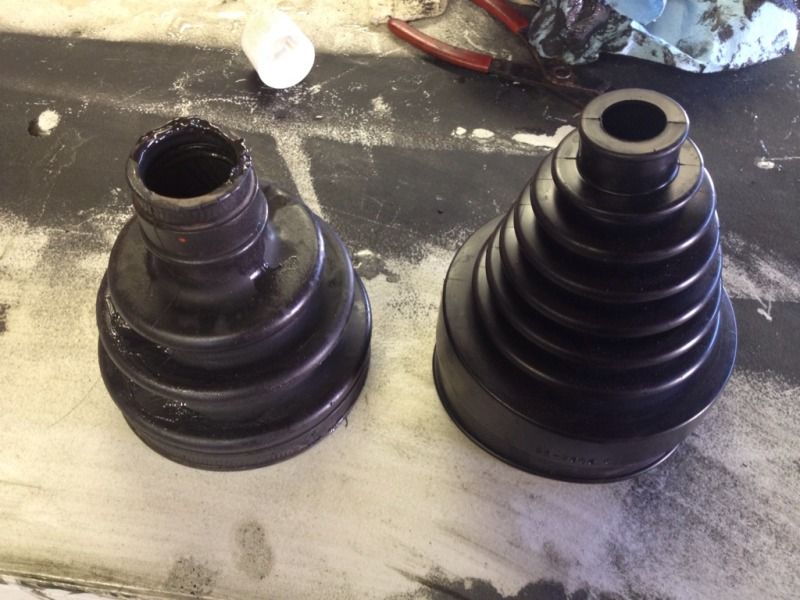 What the CV looks like. I can't believe these things handle 37's!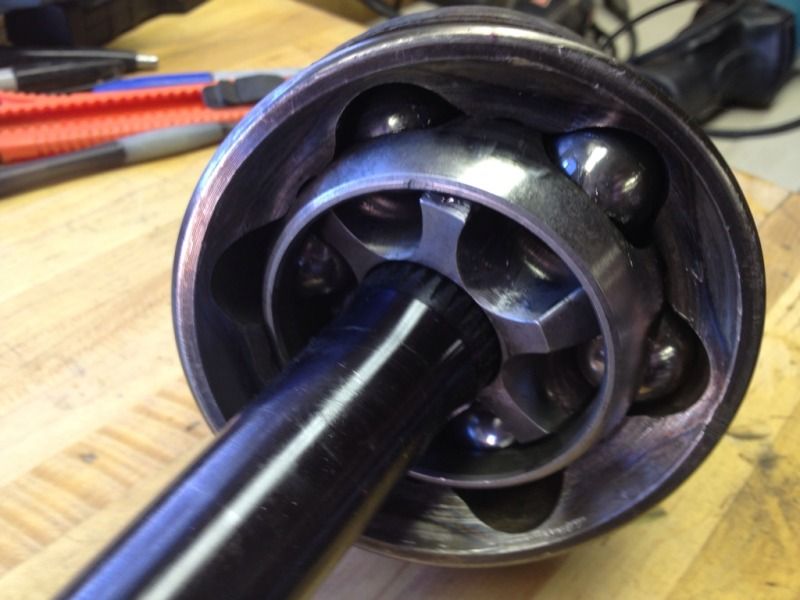 The inner is held on with a C clip.
I put 4 oz of CV grease in each side. You are "supposed" to use special grease for each side, but I never have and have had zero issues with the oreilly CV grease that comes in 4 oz tubes.