Hey there fellow TW'ers! I've slowly been working on putting a front plate bumper together for myself (among other things...) and it's finally starting! So I got the idea almost a year ago when I saw a thread on here that disappeared, then I saw CBI's bumper. I knew I had to do this so I went on the hunt for some metal.
In the meantime I mocked up a cardboard bumper and got everything the way I wanted on the truck. (Heavily influenced on the CBI bumper design)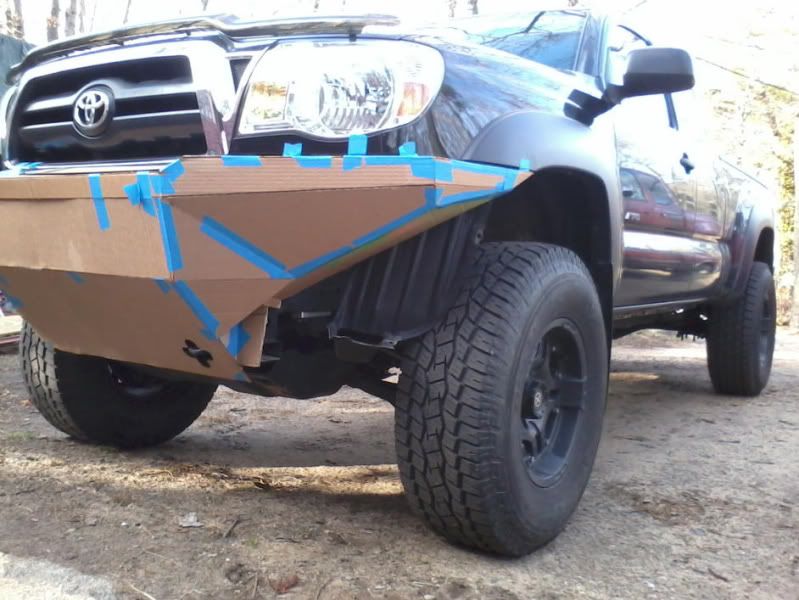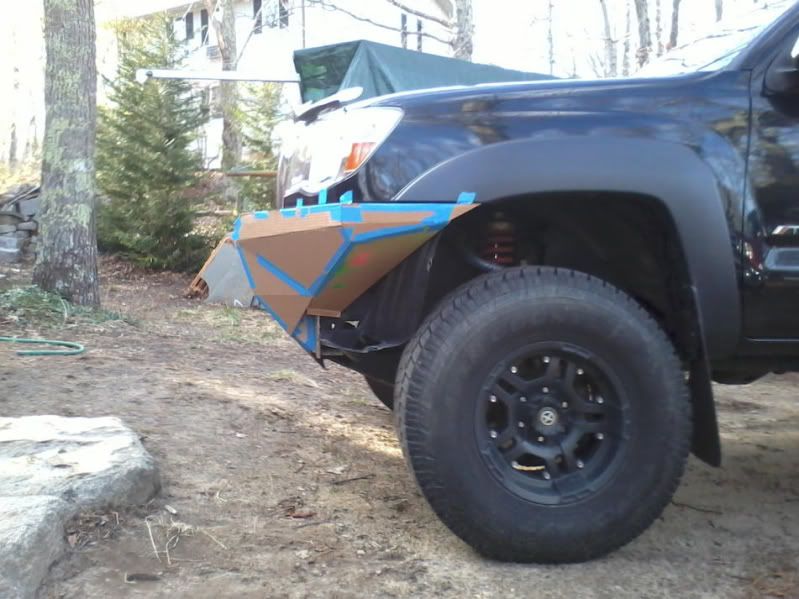 I have a friend who has an awesome metal shop he uses for sculpture, working on cars, custom work for houses or anything really, that said I could use the space to work on the truck. Still no metal up to that point, but as luck would have it I was working on a job site this past summer and the designer designed a stove that didn't pass code so he had a 7'x2 1/2'x20" 3/16 plate steel box that was going into the dumpster. I grabbed it, then it sat in my yard for a while, and I got it to my friends shop not too long ago, and it's been cut up and ready to CNC.
At this point I just need to finalize the cad work, and then this Tuesday I'm going to start chopping out the pieces, and hopefully if all goes smoothly I'll begin welding it that day.
Disclaimer: this may take a while if stuff hits the fan. I have a pretty full schedule in school and flying which means i can only really work on Tuesdays and Thursdays because he closes his shop most weekends. However! I am optimistic this will get done in a timely manner.
I'm pumped, and as some local members know I've been talking about this for a while now, but I've been afraid to start the thread until I knew I could actually get the work done. I'm confident I can! So I hope I don't disappoint!
Also a shutout to member TRD 09, he's had some helpful tips about his build that he very graciously offered to me. Also to DTFtacoma for his pointer in sketchup. This is why TW rules, too many nice people too willing to lend a hand!