Ok so I just wanted to do a write-up on how my install went with the LED light strip I installed a week ago. First off I would make sure you buy a strip that is flexible on a flat surface being able to twist and bend. I bought a 5m strip with LED's that are cutable after 3 LED's and waterproof. Here is the finished product along w/ instructions on the 10 hour process.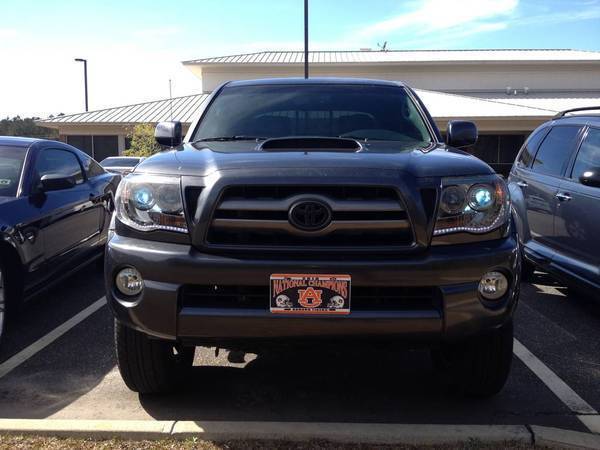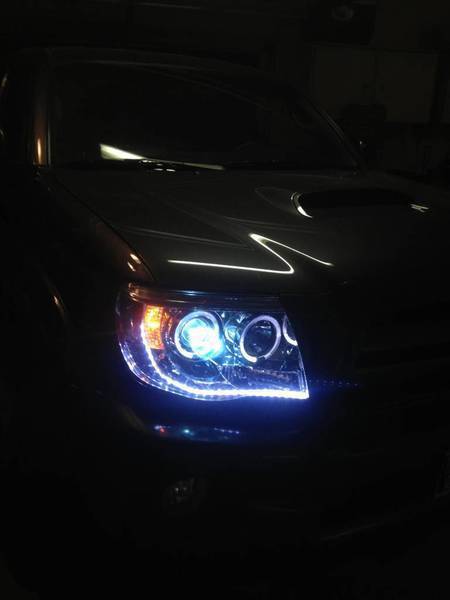 Tools I used that I had and went to
lowes
and spent $20 on additional clamps, etc. I used 5 clamps, 10mm socket, phillips head screwdriver, electrical tape, all purpose silicone, 16 gauge wire to extend the LED wires and some heat shrinks.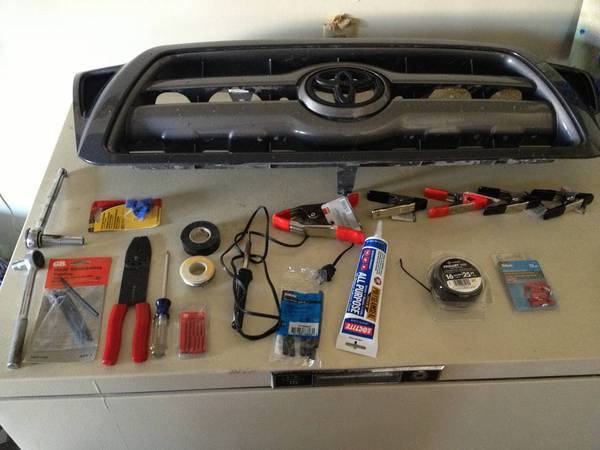 Seeing how I wanted to run the LED's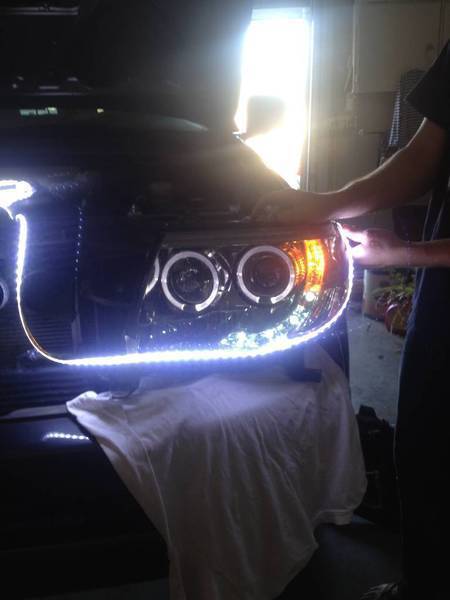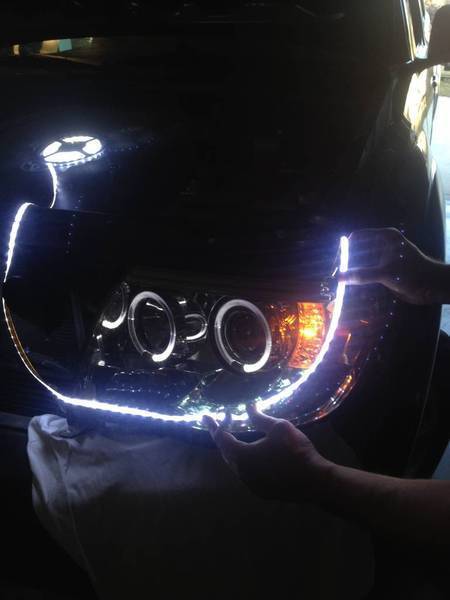 There are 2 clips and two screws on the grille that need to be removed then take the grille out. Thats the easiest part. After this there are two screws attached to the top of your headlights. Unscrew those and also one that is hidden which once the grille is removed you might can reach it and unbolt that one or crawl underneath the truck. Here is the pic of that screw hole along with one on the bottom of the bumper. Take the bumper screw out and the black clip attached the small piece of plastic under the headlamp. This is attached to your headlight so make sure and unclip it from the backside.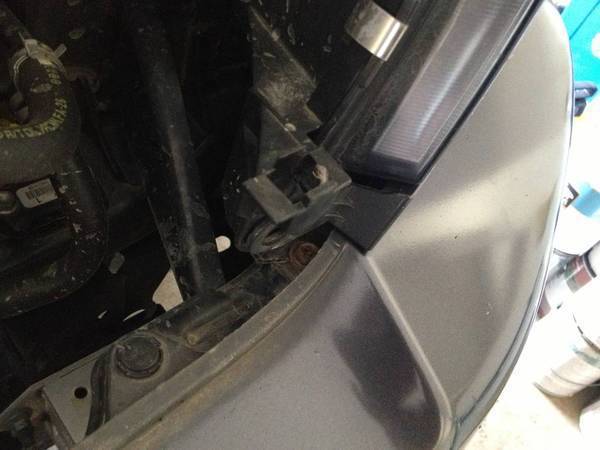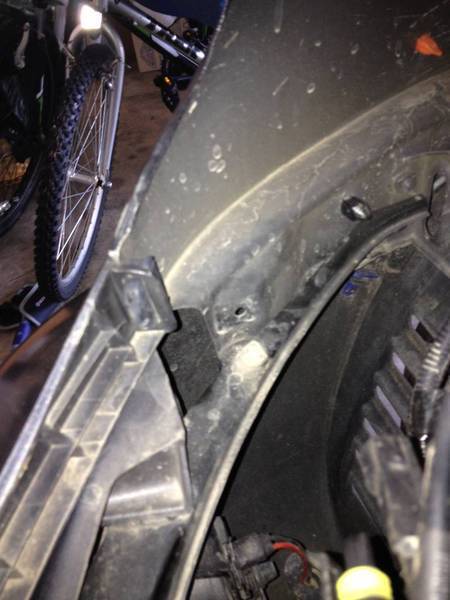 Now I disconnected my battery completely as I didn't wanna screw anything up. Then, pull the headlights out slightly and detach all wires. Mine was a jumbled shit because the last people that put these in for me sucked!!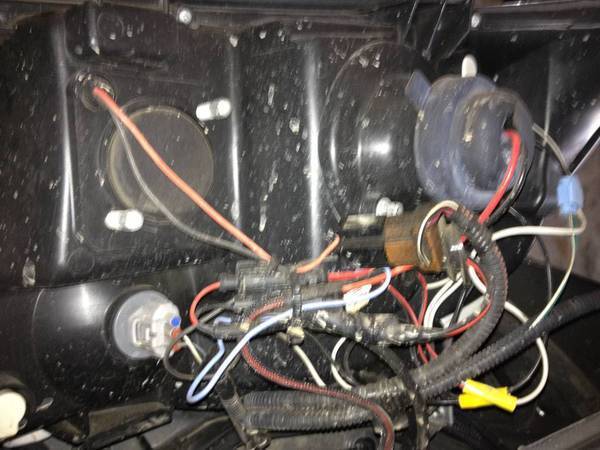 Remove all rubber objects and lights from the assemply!! Also, remove any screws and clamps that might be holding the back together. Mine had 3 screws and 4 clamps.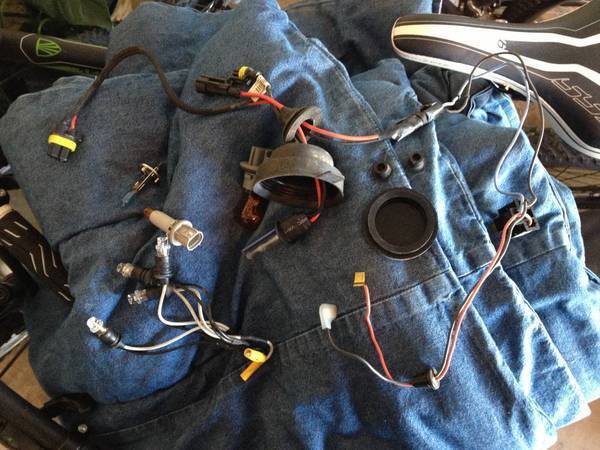 Have your oven cooking at 350 degrees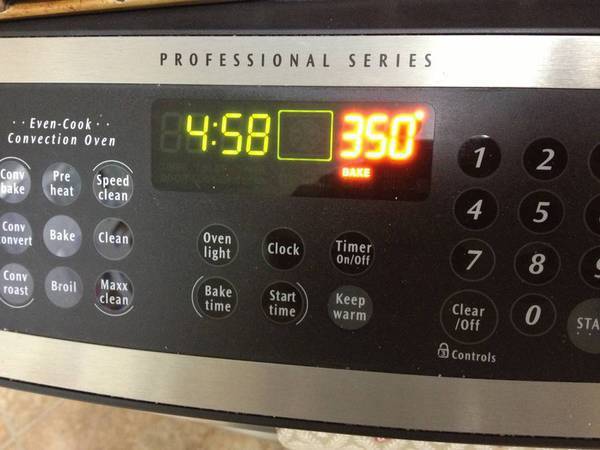 Place the headlamp in the oven on cardboard. I left mine in for 10 minutes do NOT open and check on them, BUT dont do what I did make sure you turn the oven OFF after you put them in there. I slightly melted plastic because I forgot to turn mine off on the second light. OOOOpppps!!!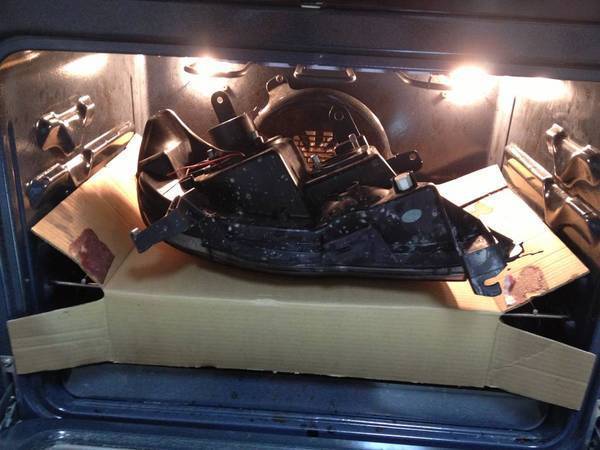 The fun parts comes to removing these hot bastards and disassembling them from the glue. Wowwwww I was getting ill because the plastic was bending and its hard to find a way to grab them. Don't give up and keep at it till you get them apart.
Resting LOL
Checking things out.....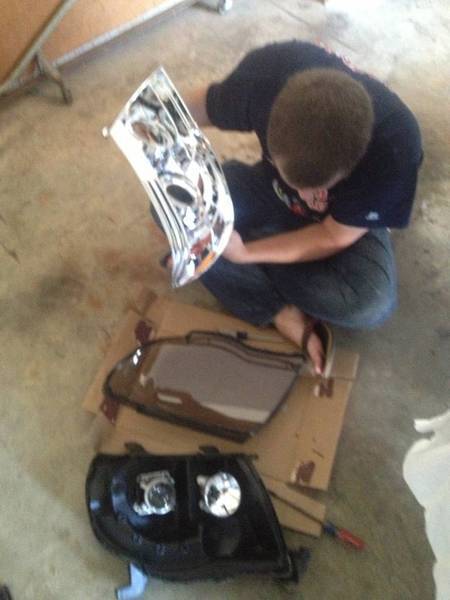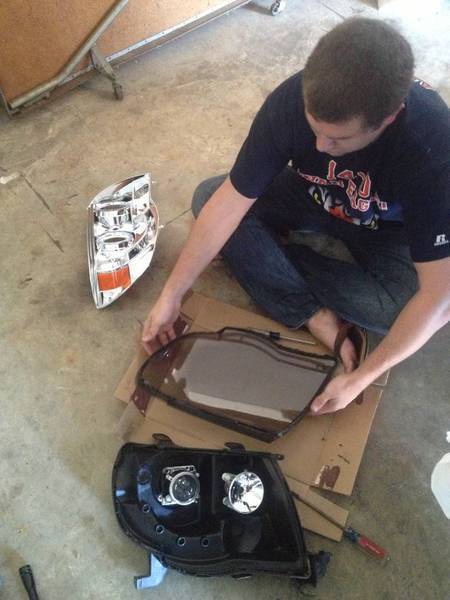 Now figure out how you want to adhere the LED's to the ballast!! I drilled a hole in the top section of mine to feed my wire through to splice into my driving lights.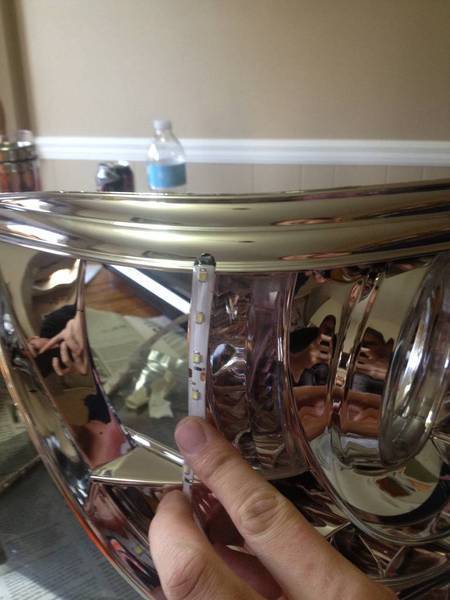 Once you have got through that wipe it down really good!!! I didn't and can see some finger prints but oh well it still looks damn good!!
You will have to put the black section of the headlight back in the oven to soften the glue up again at 350 for 10 min and then run back out and feed any wires through while trying to line up everything and clamp it together, plus put any clips and screws back in it to hold it as well. I waited a few hours and sealed it some more w/ allpurpose clear sealant. Yes its white and dries clear after a day or two.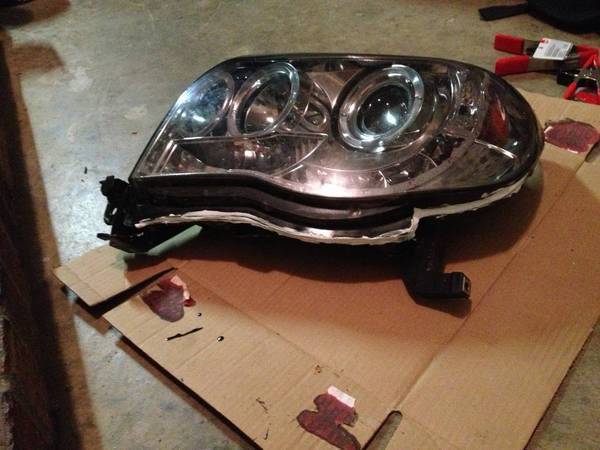 Reinstall everything and admire your beautiful work!!!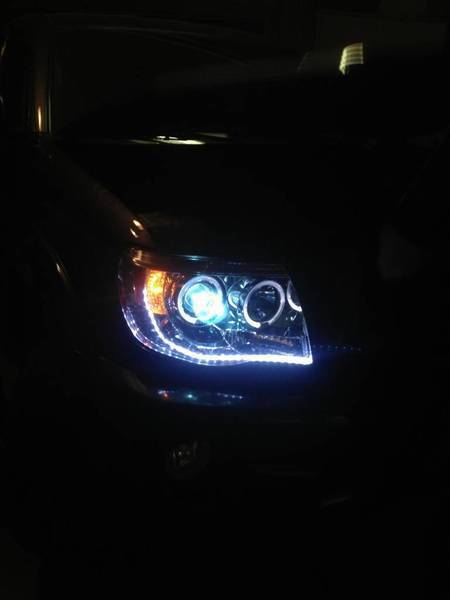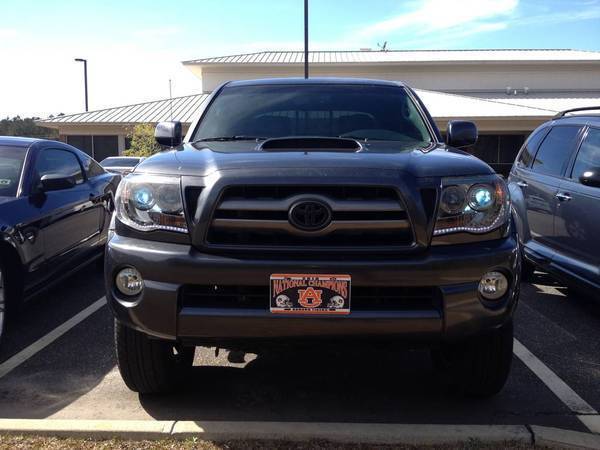 FYI the second headlight goes much faster I think I spent 6 hours alone on the first trying to figure out how to do everything. Hope you enjoy the write-up and ask any questions you may have.