-Cobra 75 CB
-4 foot firestik II tuneable antenna
-Firestik Stainless steel quick release
-BAMF antenna/flag mount
-Procomm 18 ft coax with antenna stud.. ring connector.. and removable connector
all said and done was about $200 for everything shipped
When im not on a road trip the antenna goes behind the back seats.. and the CB also goes behind the back seats in a storage compartment. I'll get day light pictures next nice day.. also going to tune it tomorrow. havent transmitted yet but reception is fantastic even untuned.
I got power for the CB from the cig lighter (had to take most the dash apart to get behind that dumb thing).. ran the coax up under the driver seat then under the carpet to the console... took out the seat made it much easier. The BAMF mount hit the gate.. took a lot of heating/beated to get it to fit and clear the bed side and gate while holding the antenna level/straight. wish i didnt pay for the powder coat since i had to repaint it anyway. This set up will also work nice with my bestop supertop on this summer.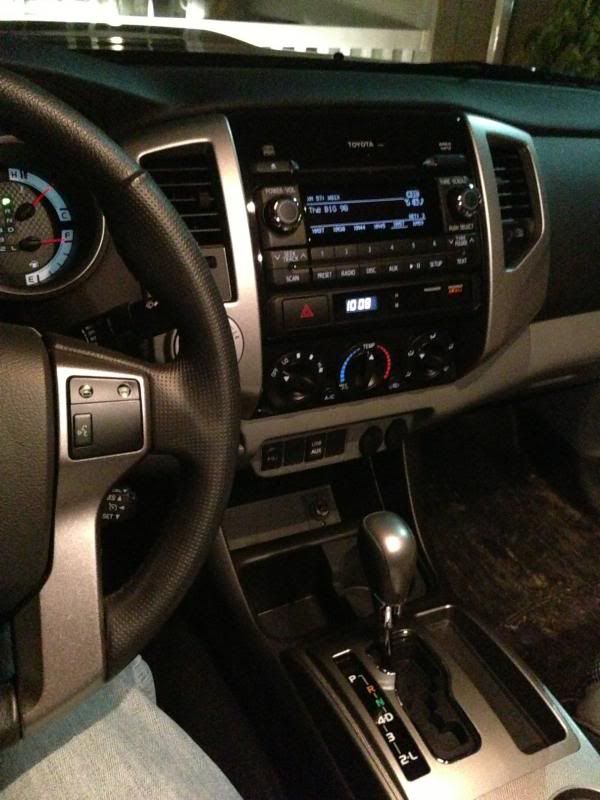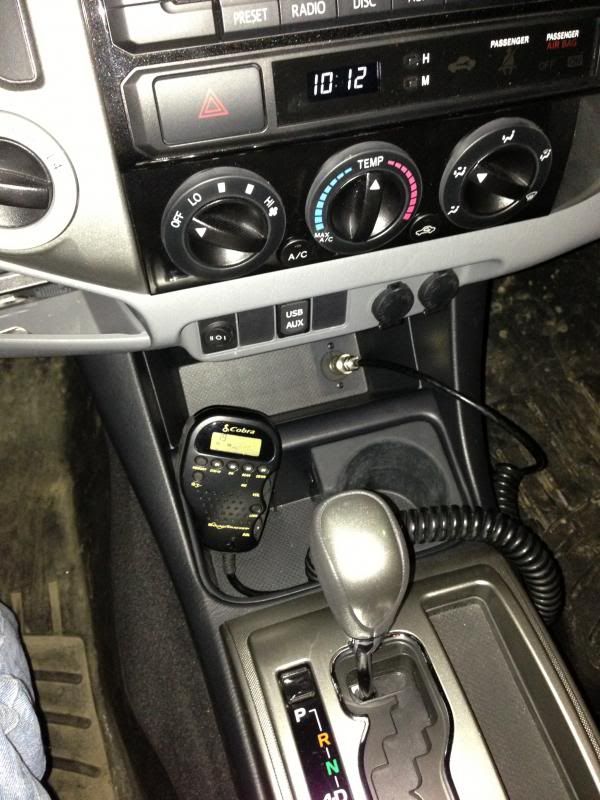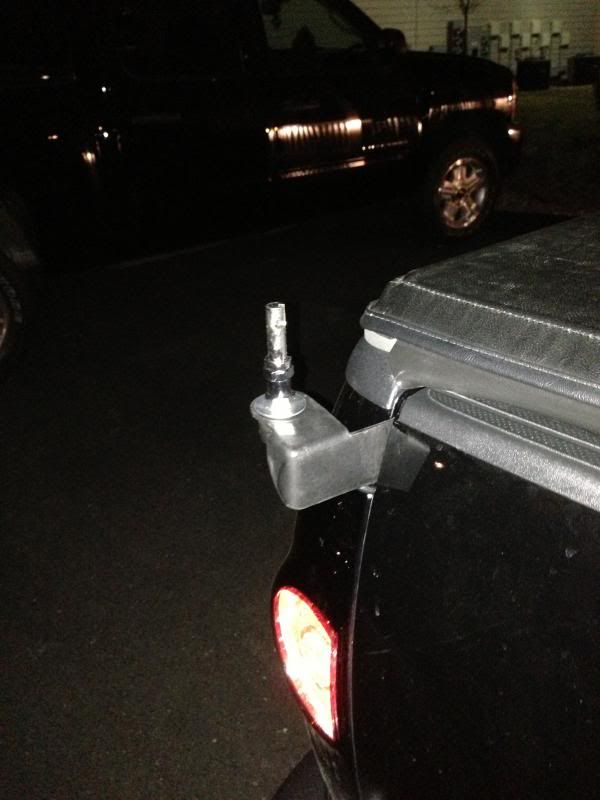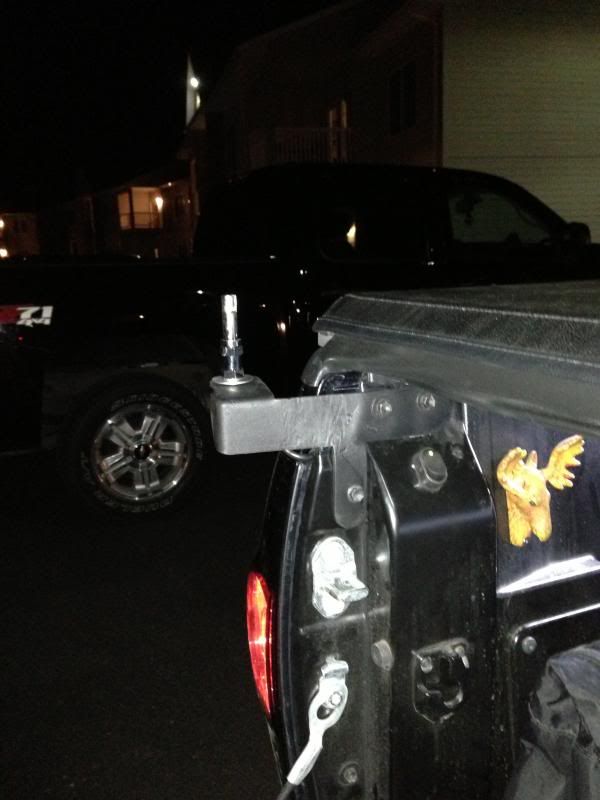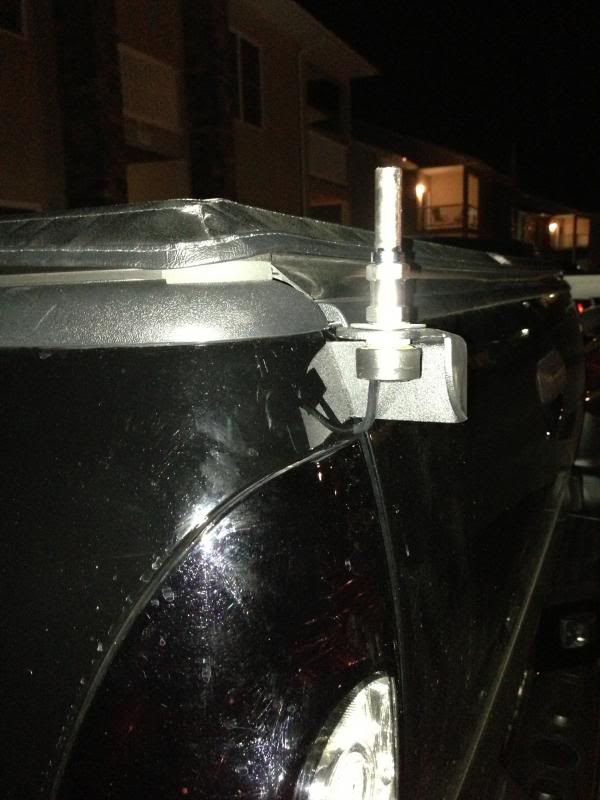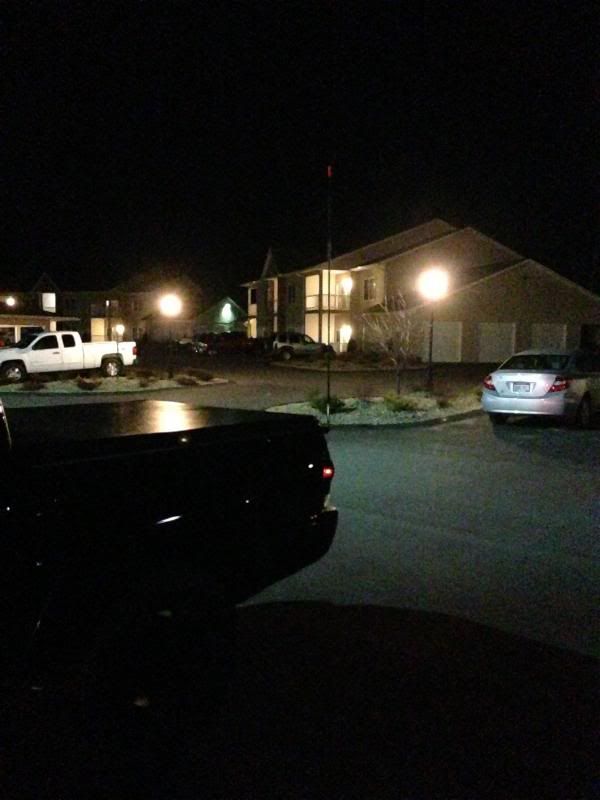 for this install the following had to be removed.
- Center Console
- Gear shift knob
- Trim around gear shift
- Cup holders
- Glove box
- fuse box cover/coin tray
- Compartment to the right of steering wheel
- Upper dash trim on left side
- Trim around gauges
- temp/ fan controls
- Radio stack/trim
- Vents/ 4wd trim either side of radio
- Lower center dash trim (TO GET TO THE CIG LIGHTER FOR POWER!)
- Tail light
- Drivers seat
- Drivers front door sill trim
- Drivers front kick panel
- Drivers front dead pedal