My truck was pulling pretty bad to right, so I took it into Toyota for an alignment. They called me back to say that the rear was unalienable and they couldn't get the numbers into the green. (see spec sheet)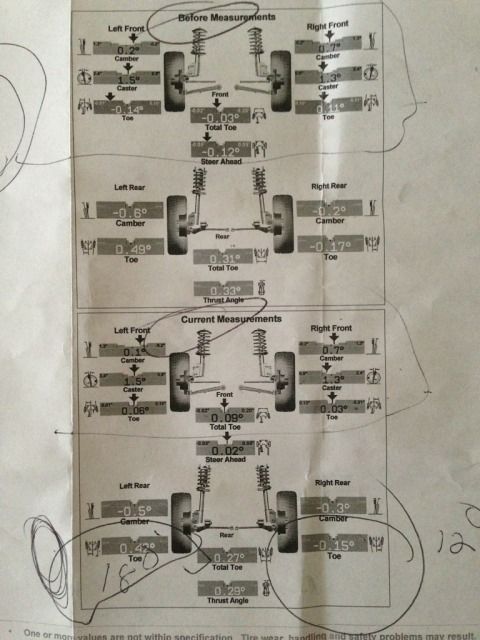 My axel is off center causing the rear of the truck to drag along the road and pull to the right.
Right side: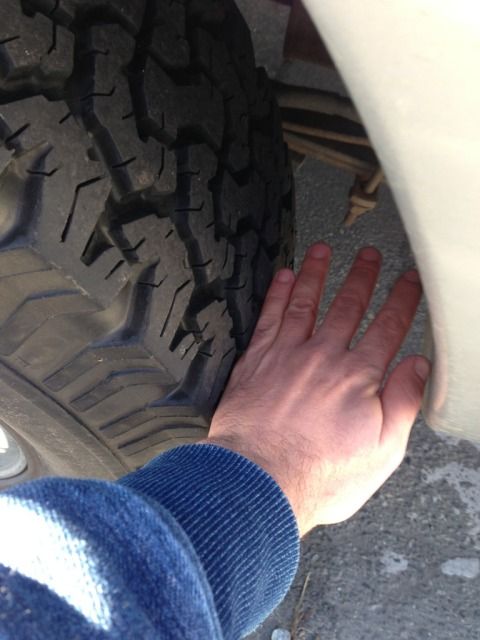 Left side: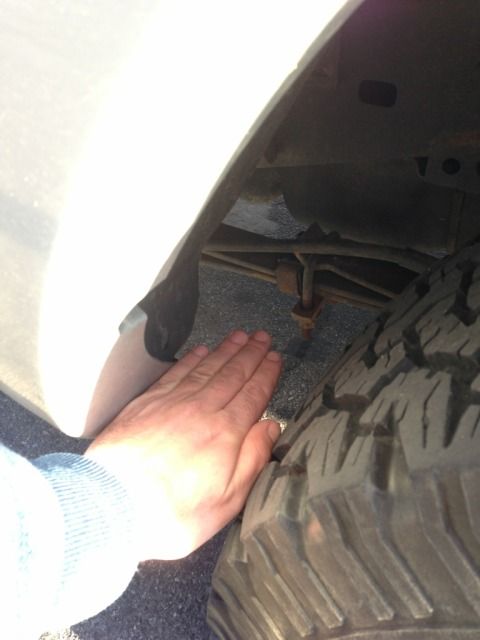 They want to take apart the leaf springs and try and realign them and then put it back on the alignment machine in hopes of getting it back in spec.
I spoke with the tech that worked on it and he's still unsure that will even fix the problem. He said it could be a number of things: Leaf could be broken, Center pin could be sheared off or The entire differential may need to be replaced.
I'm not sure what could have caused this. I've never been in an accident and the truck has a clean car fax. I drive it on the beach quite a bit, but nothing harsh enough do to damage like this.
I did a little digging and found this service record from 2010. Maybe this is where the damage came from? (before I owned it)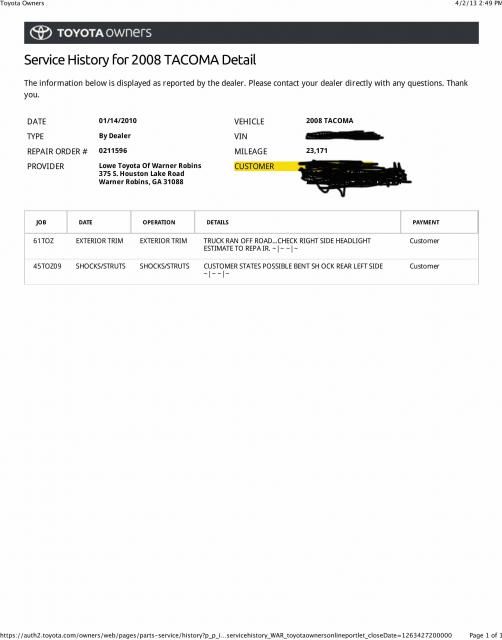 I'm looking for some advise. Should I have toyota do the work? Should I take it to a body shop and see if the frames bent? Or should I try and make this a positive situation- get a set of OME leaf packs and 5100's and take to an independent shop and hope that there aren't any other underlying problems.
Side note: I have an extended warranty through fidelity and nothing is covered through them.
Thoughts? Thanks!