Due to the design of the open Uniball on the UCAs on the market, they are prone to early failure when used in extreme conditions..4 to 6 months on trucks used in the South American rain forest..mud, dirt, sand and Water. The dry lube washes off very quickly and eventually causes the Uniball to squeak and rattle.
I have designed Covers that keep the elements out of the top of the Uniball and will be sending them to South America for evaluation.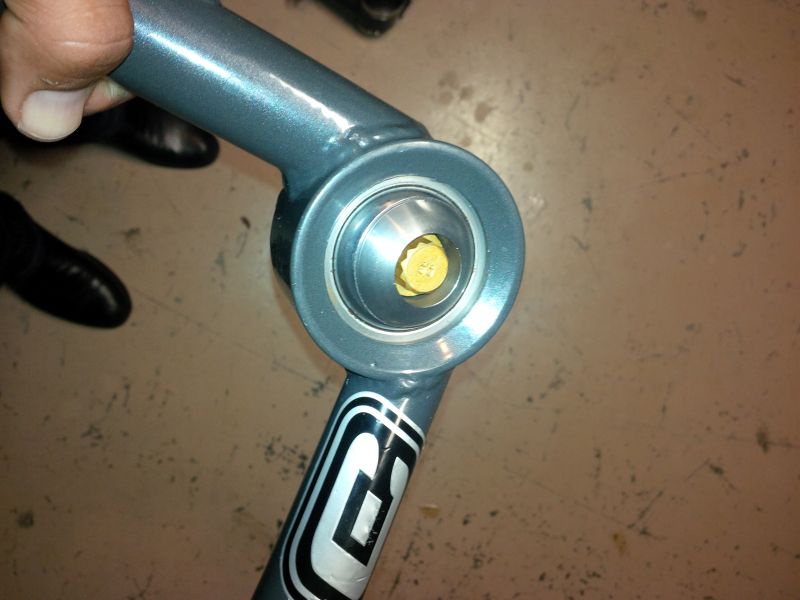 Low profile Camburg bolts used as the Chaos and other models use a taller bolt which makes it hard to cover.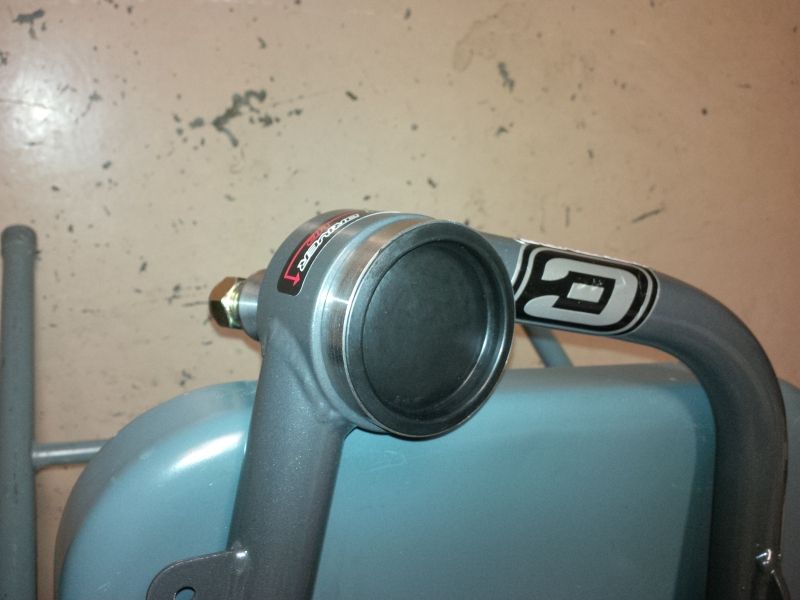 Test fit of Ring with cover before welding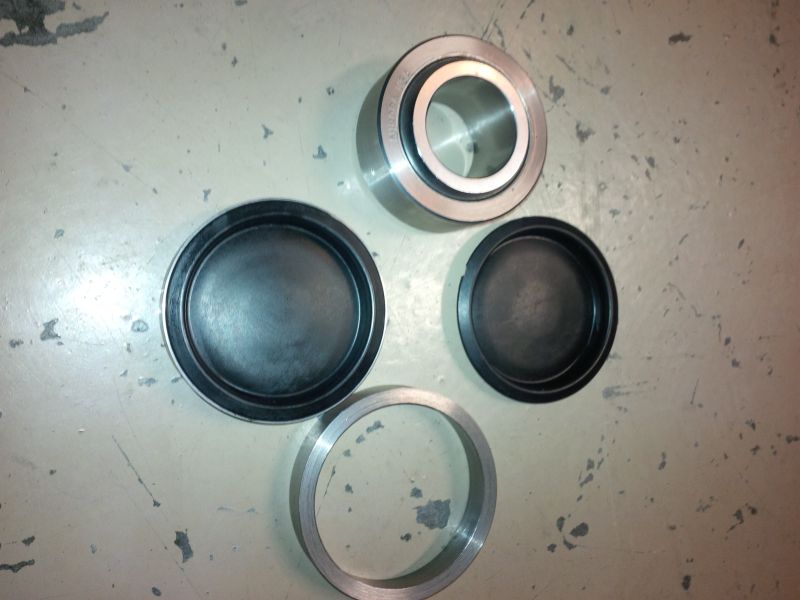 Rings, Uniball and removable plastic snap in covers.
Machined dummy Uniball to act as heat sink to prevent housing distortion during welding.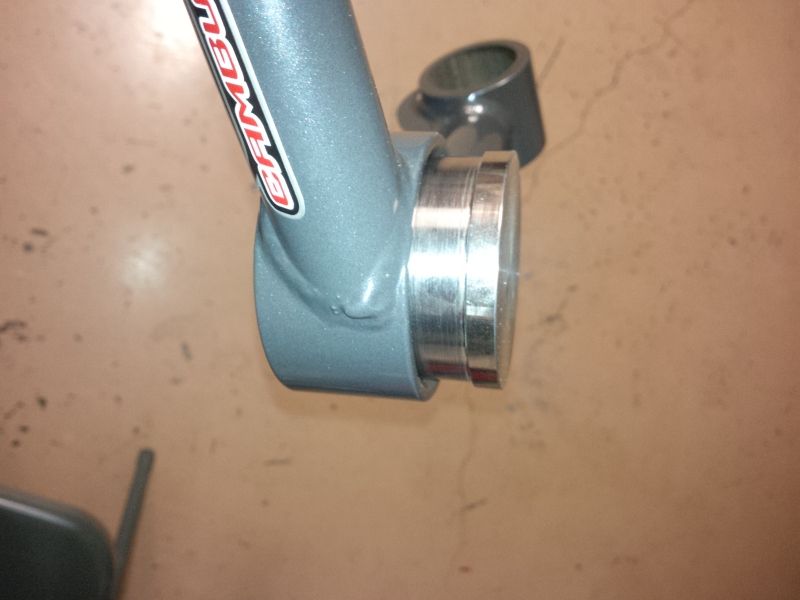 Covers welded on and Arms to be painted...more pics to follow.