Proper Floor Liner Installation
I was unaware that one could install their floor liners incorrectly. Lucky for me, a neighbor of mine was nice enough to point out that he thought I might have made a mistake installing mine in my brand new 2013 TRD Sport Tacoma. He said he didn't need a ruller to know that mine were
"too low"
. Apparently, you shouldn't have any sticking out of the vehicle like mine were.
Too Low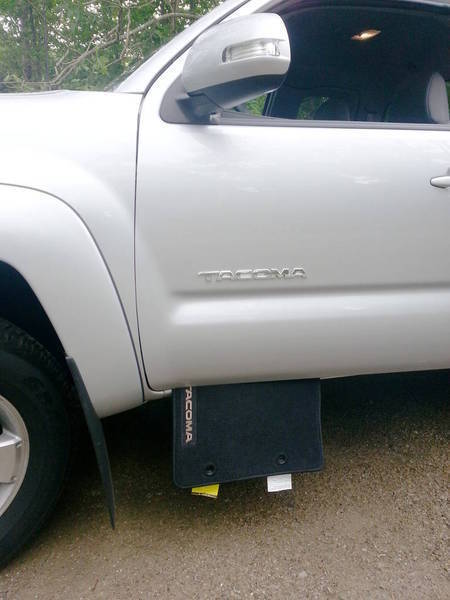 Rather than go through the headache of removing and reinstalling my existing floor liners, I decided to upgrade to
WeatherTech FloorLiner DigitalFit
puchased from
www.autoanything.com
After making my purchase and having them shipped to my house, it was time for installation. Allthough I spent hours pouring over tacomaworld, I couldn't find anyone that had a good write up on how to properly install them in the truck.
This really surprised me since this site has everything!
"I will write it up and post it, what a good way for me to contribute."
I thought. In an effort to simplify the complex installation proceedures, I decided I would use photos to show the incorrect ways as well as the correct way to install these liners and post it here.
Incorrect / Correct way: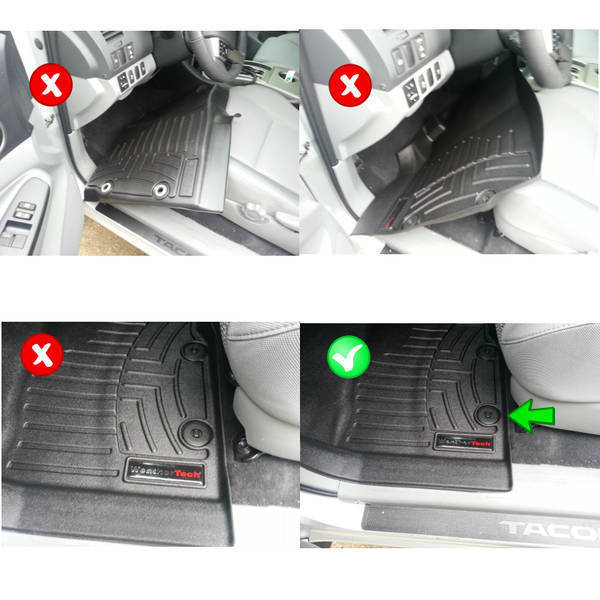 If anyone has any further questions, please feel free to ask me!
Burg