Hi guys,
Trying to get some data in one place of trucks that have a rear lift and are also using the Ride Rite Air Bags. I've come across several different owners/different setup's. I'm trying to figure out what is best.
If you have a lifted truck with these bags can you post how you are running them, how the ride is, and if you feel that your articulation has been affected? Here is what I've come across so far.
1. Lift + Stock Bag Setup:
Some who have lifted their trucks have not done anything different. Technically, if the suspension travel has not been altered that I don't think anything has to change? The bag will be stretched more as the truck sits regularly on flat ground.
2. Lift + Spacer + Bag:
They sell different spacer lengths for different lift heights, I believe the lowest is a 2" spacer. If you add the matching spacer to your lift this will put the bag at where it would be if the car was stock. Assuming again no increase in travel, not sure what the benefit here would be.
3. Lift + Threadless Guide Bolt
One owner reported using a long bolt w/ no threads on the end. This basically made the bag "free floating" and would support weight when compressed but upon full droop, the bag was not attached to anything so the wheel was free to drop as low as it could. When the wheel was compressed again, the bolt would guide the bag back down and center.
What I'm trying to get clarification on here is what happens during full compression. If the bolt has no where to go than it would seemingly bottom out the suspension on the bolt itself.
Increased Travel Setups
As of now, it seems that if you have an increased travel suspension you will not be able to take full advantage of the travel. I installed the suspension components of the Baja model which is supposed to increase rear travel by 1.5 inches.
I used a 2" spacer and I can tell that my up-travel is being limited because of this. I can feel the "bottoming out" sensation in the rear over large speed bumps and other bigger hits at speed. The front goes over them effortlessly.
Any pictures of your setups could be helpful too. At rest on level ground w/ min (5psi) in the bags might be a good reference.
Here is mine at rest and at full or close to full droop, I could not tell.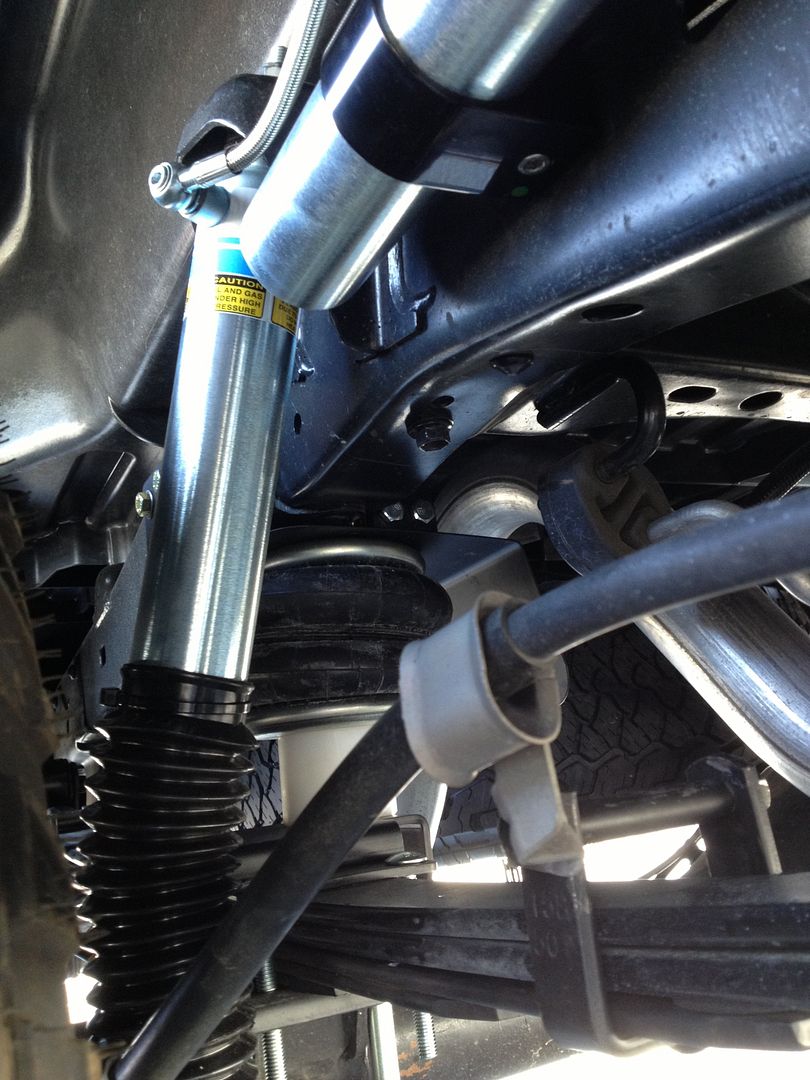 The bag looks fully stretched here but when I felt it there was still some give, it was not as taught as it looked.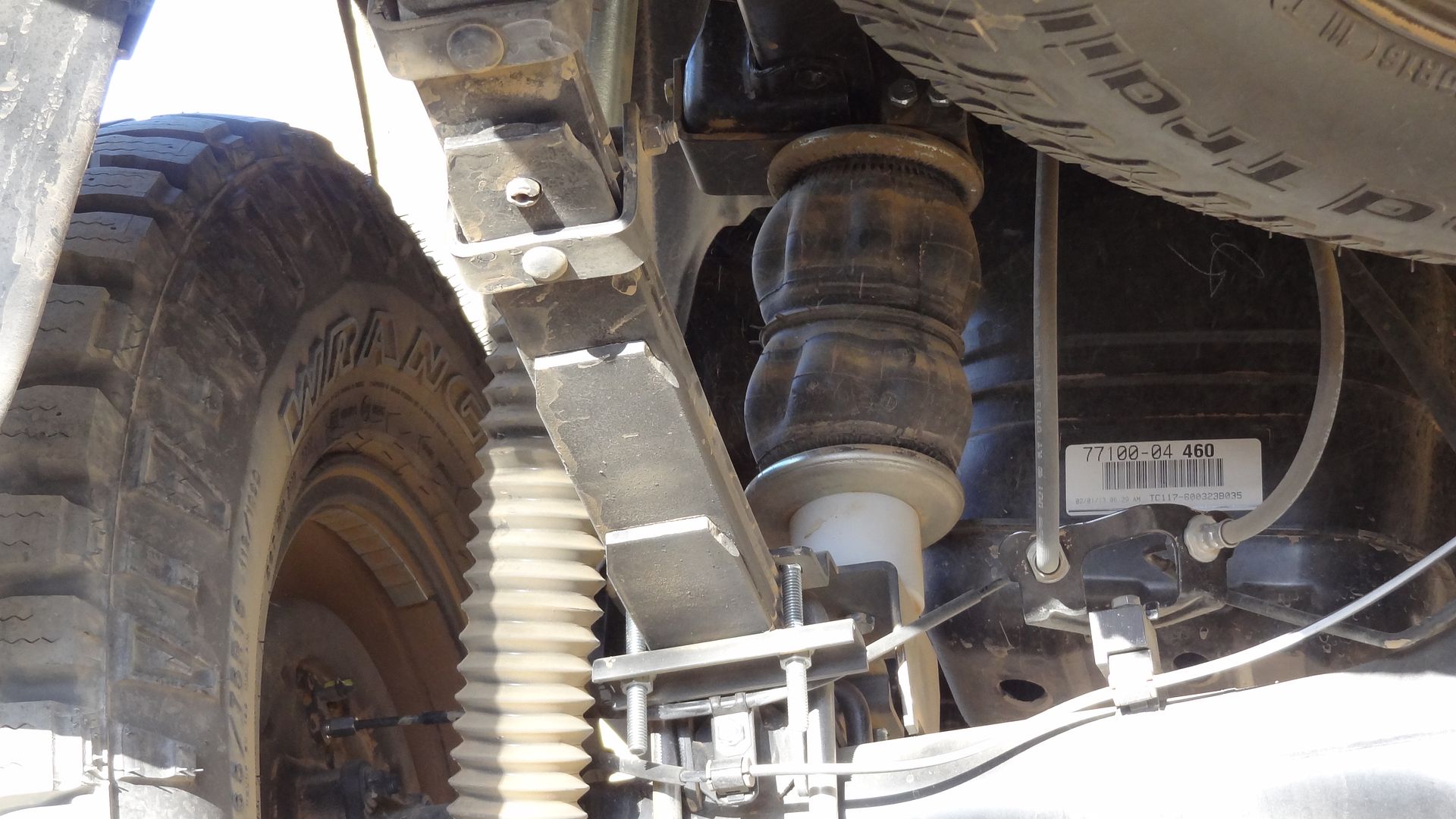 I've emailed Fire Stone about this as well and will update the thread when I hear more information. So far I have been told that the bags will support the wheels at full droop if they are the limiting factor, as long as it's not a sudden drop (like a jump).
Edit: Adding info from later post to main post
Got the Daystar Airbag Cradles installed today. So far they are AWESOME. Removed the spacers completely, the cradles do rise up a bit.
They only slight problem so far is that the cradle is not 100% centered so the bags are just touching the lip of the cradle. The material of the cradle is very smooth but I'm still worried about wear. I might try adding a strip of inner tube or figure another way to move the cradle a bit, not sure how I will do that though as the bottom of the cradle is vented (not ideal for drilling).
At rest, no load, 5psi.
Testing droop - 5psi
Loaded boat - 0 psi
Loaded boat 25 psi
Loaded boat - 25 psi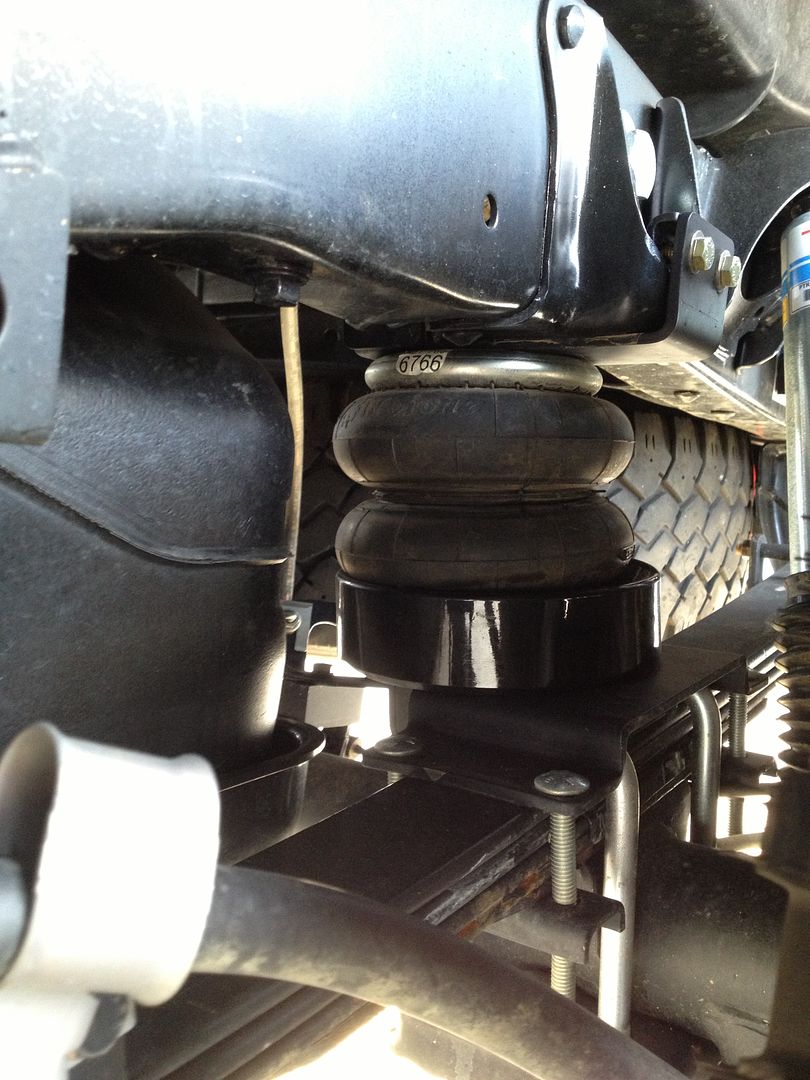 Before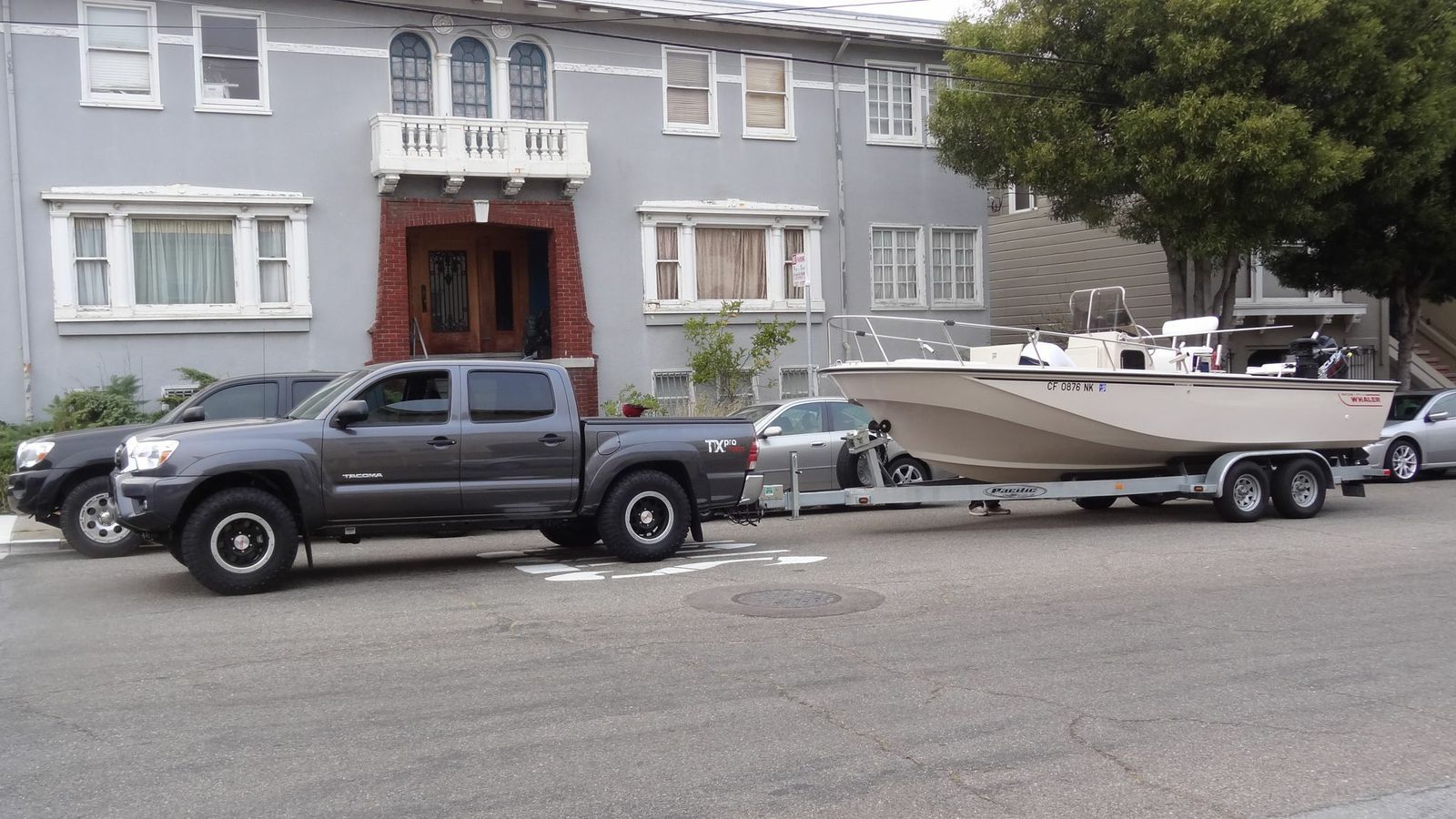 After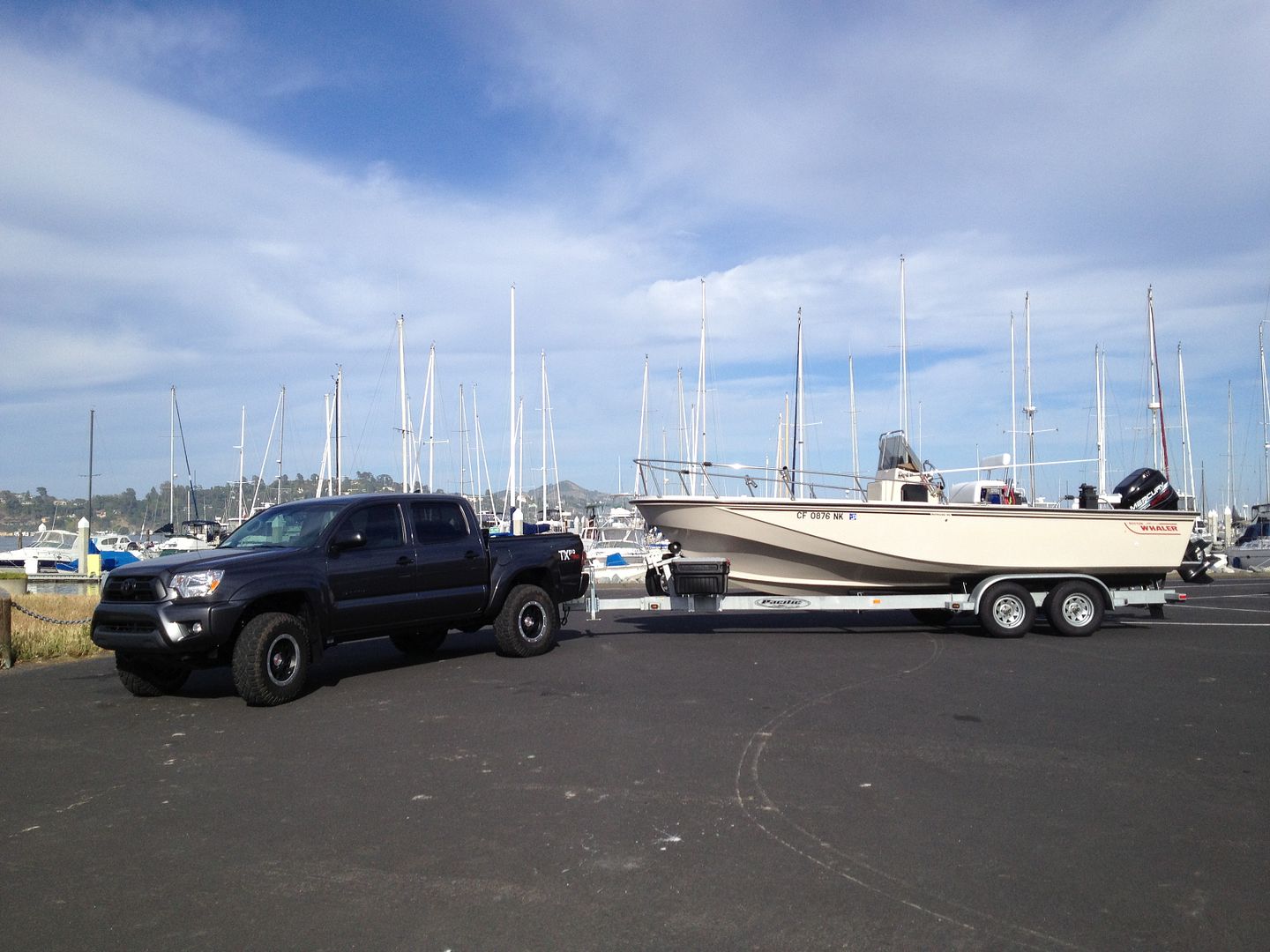 Update 6/25/2013
I have managed to pretty much center the cradles and so far I'm not seeing any issues.
I also got a chance to do some light wheeling over the weekend and everything works great. Ride is much better in the back without the spacers as expected and as observed on road.