Derped my stockerz. 2000 miles later... look brand new. Want chrome back? Peel right off. One full can per wheel. $24. Love that shit. Now... bring on the hate
.
Tips, Tricks, & Other Suave'ness
Clean rim thoroughly with rubbing alcohol.
Spray in a well lit/ventilated area.
Wipe nozzle hole clean after each spray session. Spray on paper first to ensure smooth pattern. Chunky is not so hot.
I waited an hour between coats. 24 minimum for final cure before remount.
One whole can per wheel. I only sprayed what would be seen. Inner areas that never see sunlight remain chrome. BUT... it is smart to "wrap the derp" around the hard angles. Prevents peeling.
Let the derp "seep into" the crevice between the tire and rim. Don't let it pool in there, just get it down there and let it seal there.
I pried off the emblems after trimming their little feeterz. Then gorilla glued them back on from behind the center cap.
Tire left on rim. I used playing cards between tire and rim to prevent overspray.
DO NOT LET THE DERP DRY TO THE CARDS. Otherwise you will peel some of your good derp off when lifting away the cards. Cards. Spray. Remove cards. Dry. Repeat.
After each spray session I put a fan directly on it to promote drying and also leaves a smooth final finish. No bumpy derp. Watch out for debris the fan may stick to your fresh derp. i.e. dust, wood chips, small shit in general.
Took entire weekend ONLY because I am a perfectionist when it comes to my truck, I am lazy, and my wife demanded we watch Lord of the Rings extended editions back to back to back to ba....... good woman.
My "Pro Card" TAPE OFF Argument
(A few TWers say dont worry about taping or carding off rim.)
Rim is on the ground facing heaven. Cards in place. Spray. Remove cards. Let dry. The derp has created a natural thick bead of itself in that crevice now. It dries to a more durable, less prone to peeling, thicker ring of derp. Not doing this will require slicing the excess derp from the tire to rim overspray. A blade will only leave the thin coat of derp freshly sliced and exposed. Derp is like a surgical glove. Whats at the base around the wrist? A thick rib. Without that rib the glove will tear or slip like no ones buisness. For you "don't worry about taping/carding" guys and gals... one day you will be pressure washing all innocent like, and then..... DERP PANCAKE WATER BALLOON FUBAR!
My .02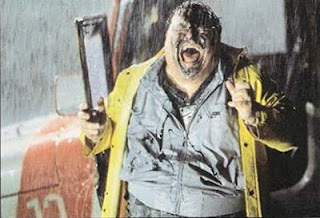 _________________________________________
Great tip from
flatblack
"don't know if anyone's experienced this; but, (despite wiping nozzle and spraying upside for 5 seconds, as recommended) while waiting between coats, my nozzle would always get slightly plugged up; and the following spray would be all chunky and ruin everything i had done up until that point i bought some mineral spirits and dumped some of that business into the cap and placed the the spay can into it upside-down (submerging the nozzle in the the spirits), between coats didn't have any more clogging problems afterwards"
__________________________________________
Great tip from
pikachu
"The sig pic of my car below is a plasti derp white base coat and the gold is actually spray paint. Totally reversible and dirt cheap!"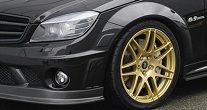 ___________________________________________
NOW GET DERP'N
And good rep is always appreciated