After 180,000 miles I traded my 2006 in on a 2013!
Double Cab, Long bed, 4x4 in Pyrite Mica.
Old one: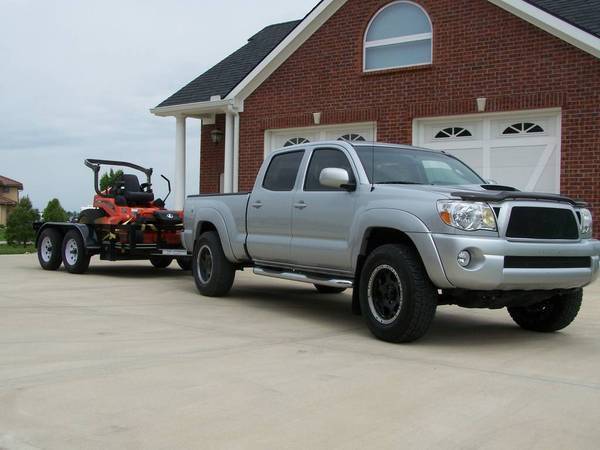 New truck: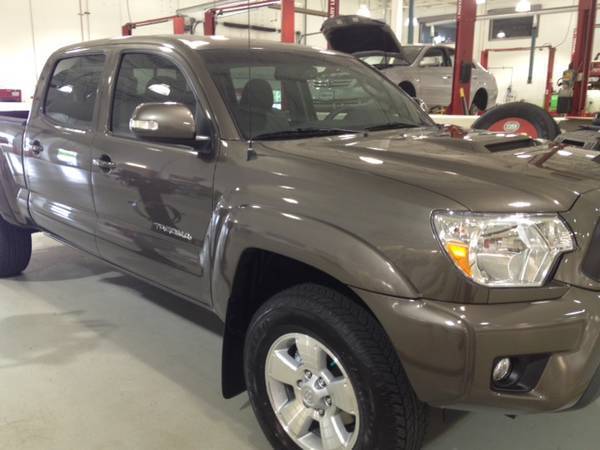 Some observations pros and cons after all the miles I put on my dead reliable silver one.
1. The transmission shifts are much improved
2. The newer springs are better but still could use improvement.
3. I'm not sold on the new instrument cluster, I prefer the previous red gauges for night driving.
4. The front door map pockets were shrunk, by a huge margin! I kept workgloves, a few hand tools, misc stuff in those incl a spare flashlight.
Toyota bean counters at work.
5. The new head unit is a big improvement over the old radio but not as good as the Pioneer I had installed previously.
6. I like a spare holder in the overhead and they answered my request by moving the compass to the rearview mirror.
7. The new mirrors seem smaller to me. Are they??
8. More bed tiedowns! YAY!
9. They MOLESTED my 1GR-FE engine by adding a f%#!ing smog pump and EGR system
Why?
10. They omitted the right front exterior door lock to save money. I occasionally used that feature but I guess no one else did.
Overall I love the new one but have fond memories of old faithful.
Good bye old friend, you will be missed but not forgotten.