285/70-17 Spare Tire Mod for 2013 Tacoma
Here's what I did to fit my 33" tire under the bed of my 2013 DCLB. (Note: Tapatalk might not display this correctly. It leaves out text between pictures).
Tools needed:
Dead-blow hammer
Various pry bars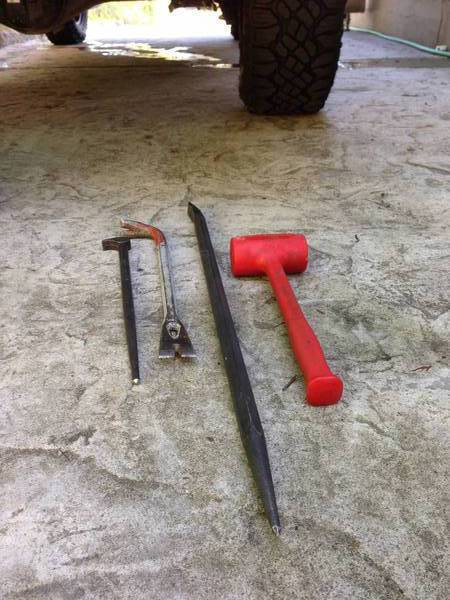 I started to cut out the driver side tire locator tab; then realized that I could just bend both tabs. The dead-blow hammer made easy work out of it. I bent them out about 1" - 1 1/2". Leaving these tabs in place; keeps the spare pushed back against the hitch receiver and away from the rear diff. (I painted my grinder marks later).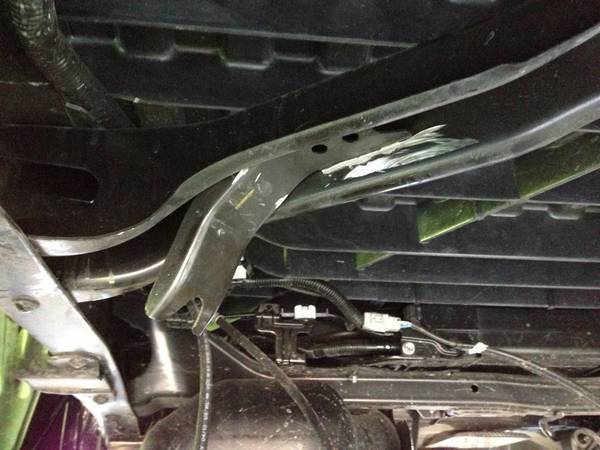 [IMG]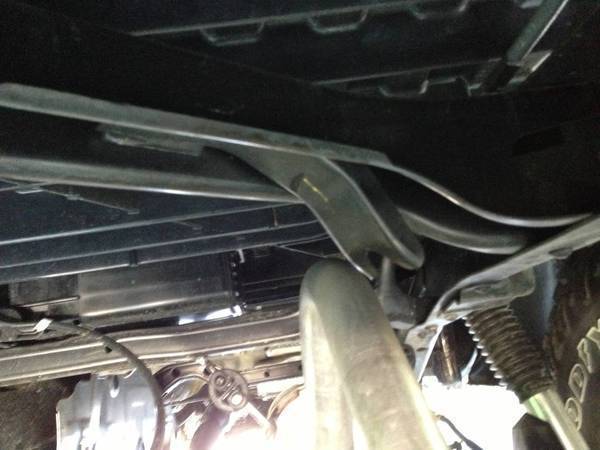 [/IMG]
In test fitting the tire, I found that the tire was hard up against the driver's side spring perch and my TRD exhaust; like others have experienced and was expected. While this is not a big problem, I still wanted a little bit of space between the tire and tail pipe. So I used various pry bars; and re-located my exhaust hangers about an inch. Removing the rubber hangers on either side of the muffler made things much easier. I chose not to bend the rear most hanger; it didn't seem necessary. I found this process very easy to do; and bending the hangers in front & behind the muffler only took about 20 minutes. This resulted in moving the tail pipe out to the side about an inch; and gave me great clearance.
Here's the forward exhaust hanger.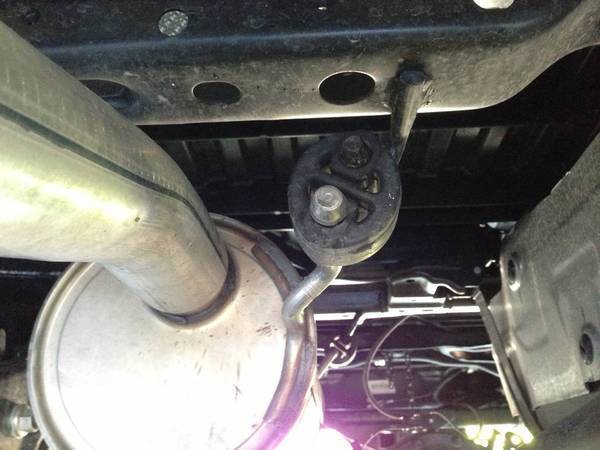 Here's the hangers just to the rear of the muffler.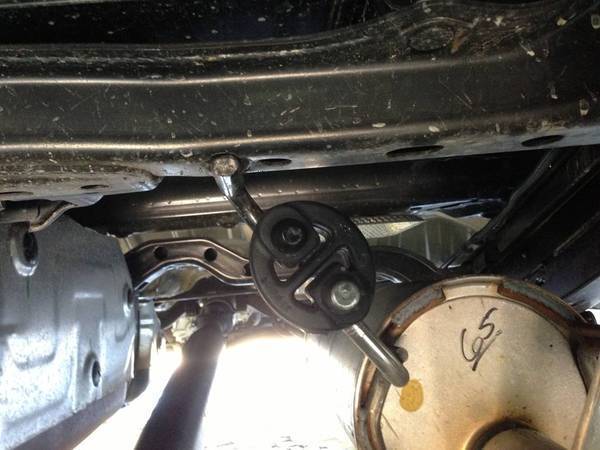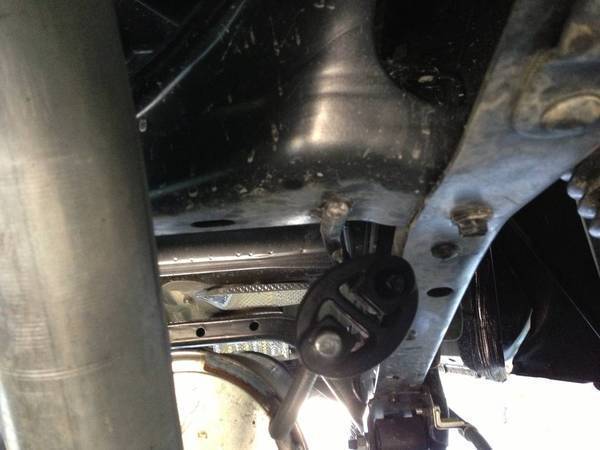 Here's the results:
Clearance to tail pipe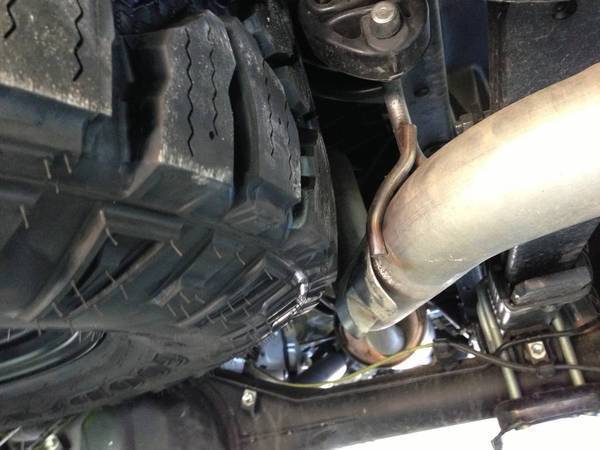 Driver's side locator tab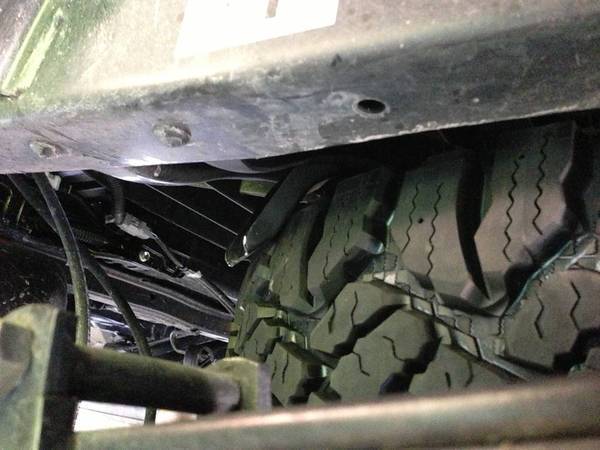 Passenger side locator tab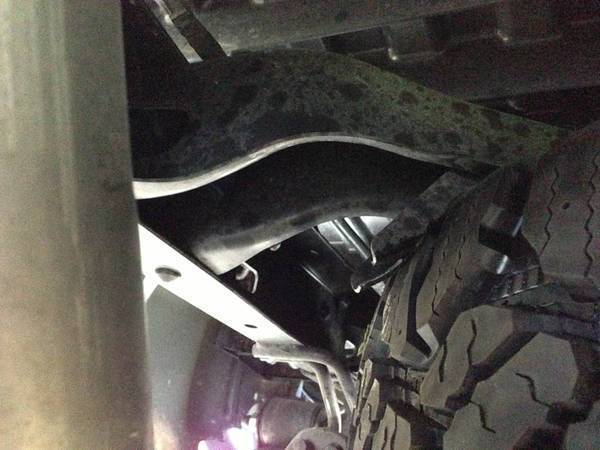 Clearance to hitch receiver & rear diff.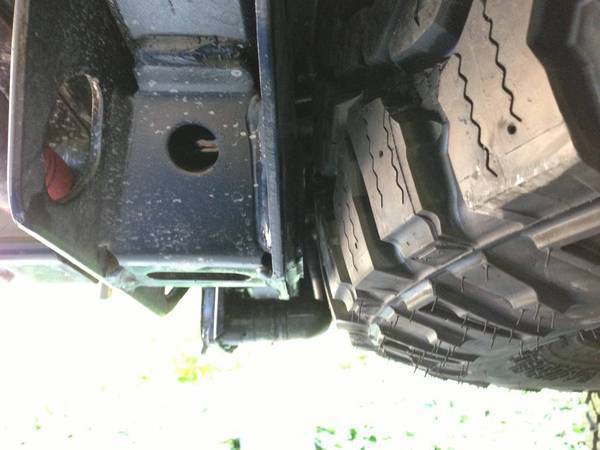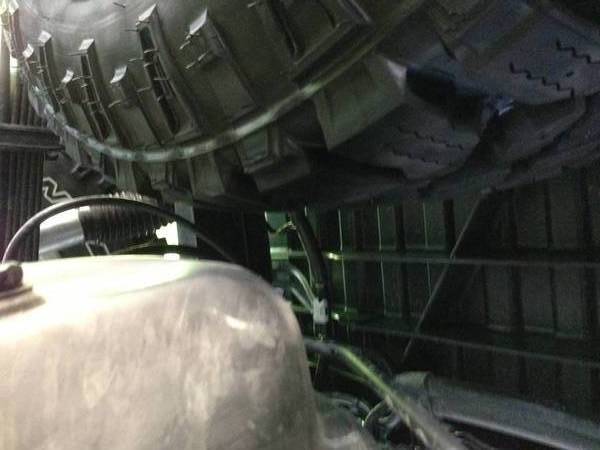 The tire isn't quite level because the spare crossmember curves down as it approaches the driver side spring perch. I don't care - it's out of my bed!