Bought my Tacoma in April 2013. It's a 2005 4x4. Right now I am averaging 16 MPGs per tank.
Let me know what you guys think.
Interior
Illuminated 4x4 Switch (Jerez w/ installation)
TRD Seat Covers
TRD Floor Mats
CB Radio (want to upgrade to 100 watts)
Pro Comp Recovery Strap 2" x 20' (20,000lbs. rating)
ViAir Air Compressor
Scanguage II
Exterior
4xinnovation sliders welded by Dept. 94 (Phil)
Bug Deflector (off now)
Avid Light Bar
21 inch single row BlitzPro LED Bar (32" double row coming in the mail)
6000k HID Headlights (stopped working)
Reverse/Camping Lights
Pop n Lock Tailgate Lock
Tailgate Hose Clamp Mod
Tailgate Washer Mod
Demello Bed Lightbar
Demello Jack Clamps
Farm Jack
Tailgate Bottle Opener
Softopper
3' FireStik
Rear Diff Breather Mod
Locking Gas Cap (Stant 11509)
4x4 Bedside Decal from SteelCityAirman7
Extra-Tie Downs
Wheels/Tires
American Racing Rims
285/75/16 BFGs A/T (33's)
Lift
2.5 Donahoe w/ add a leaf
Bilstein in the rear
Performance
K&N Cold Air intake System (63-9025)
Stock CAI w/ Drop In Filter (33-2281)
Flowmaster
Future Plans
All-Pro U Bolt Flip Kit
All-Pro Leaf Springs
Armor
Upper Control Arms
This was the first day I brought the Tacoma home April 2013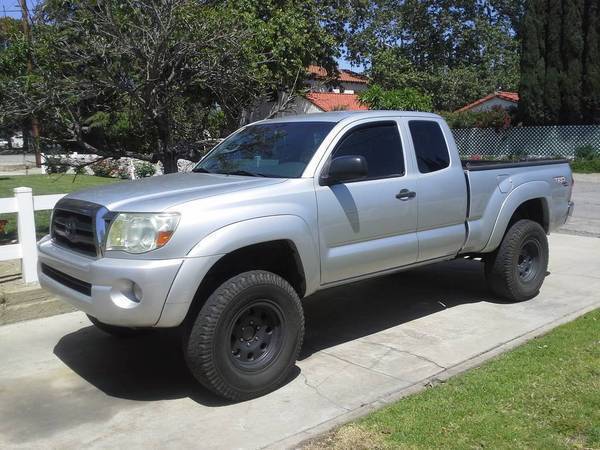 As of today: Oct 2013
messed up a little. Should have put it a little bit to the left.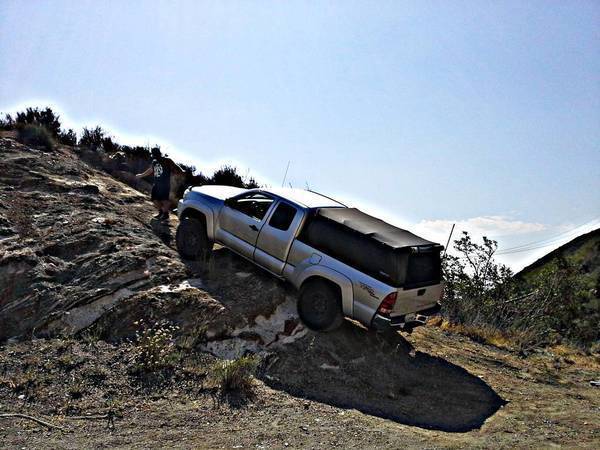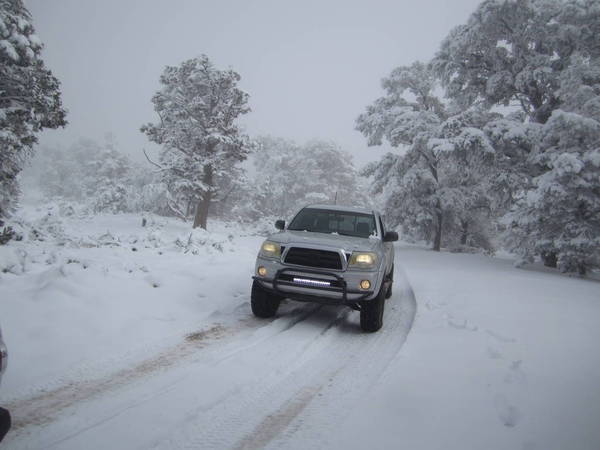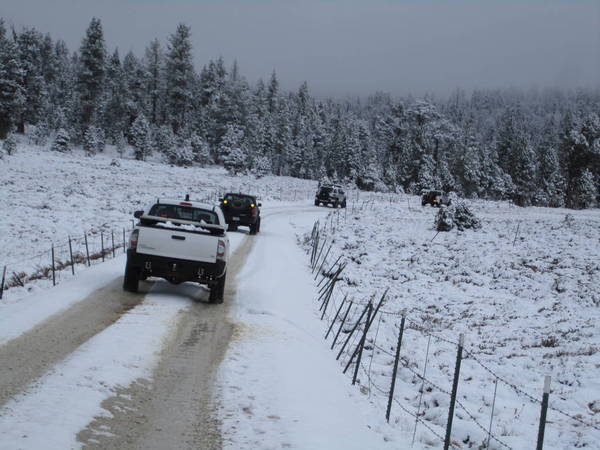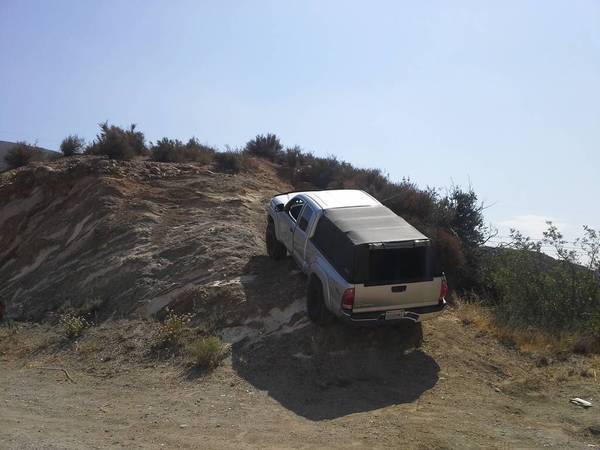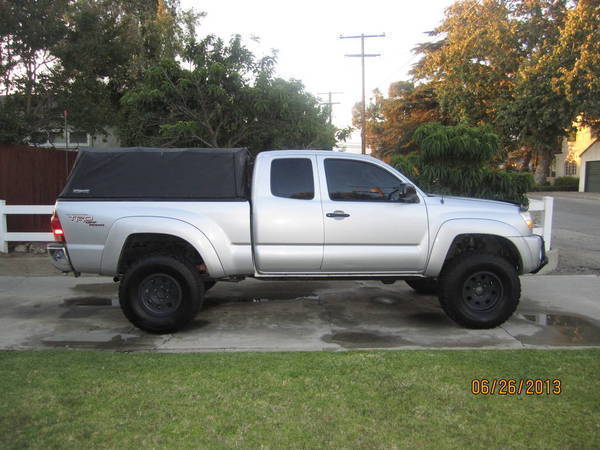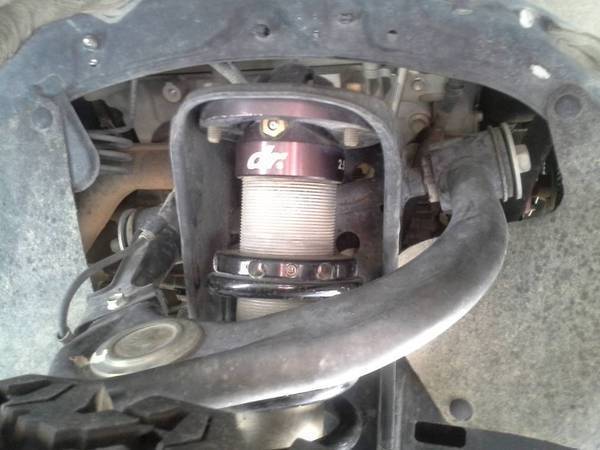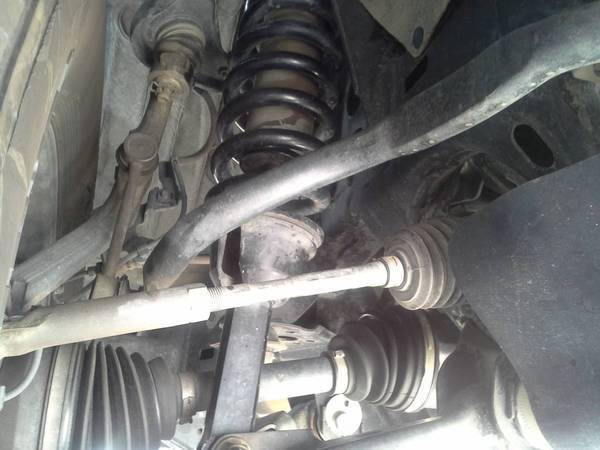 4xinnovations
sliders. Dept 94 (phil) did the welding then next day painting them flat black.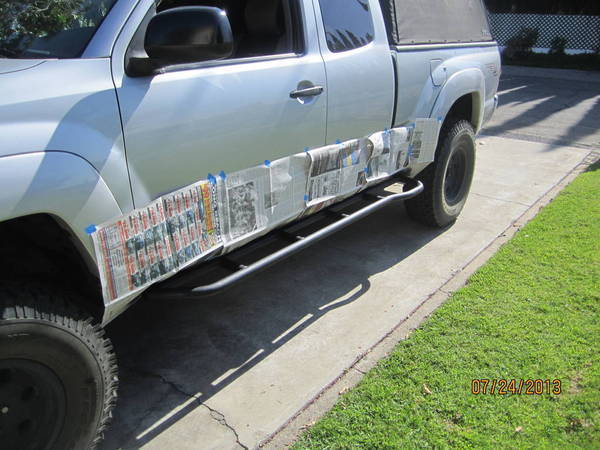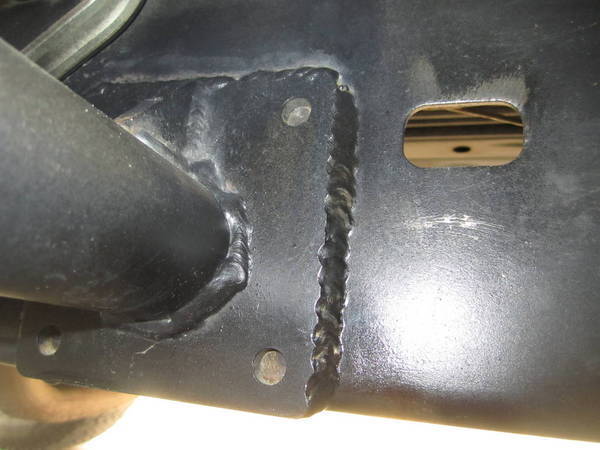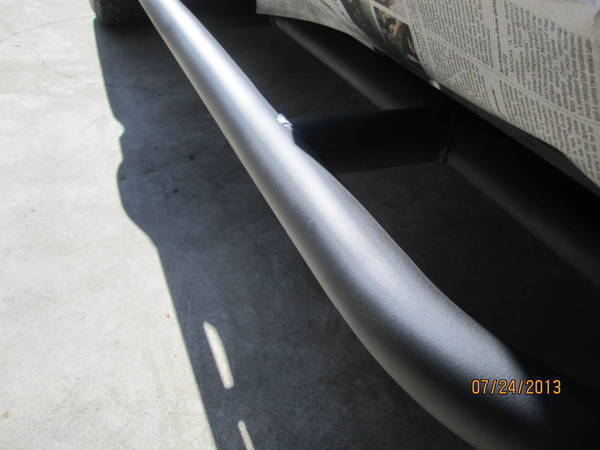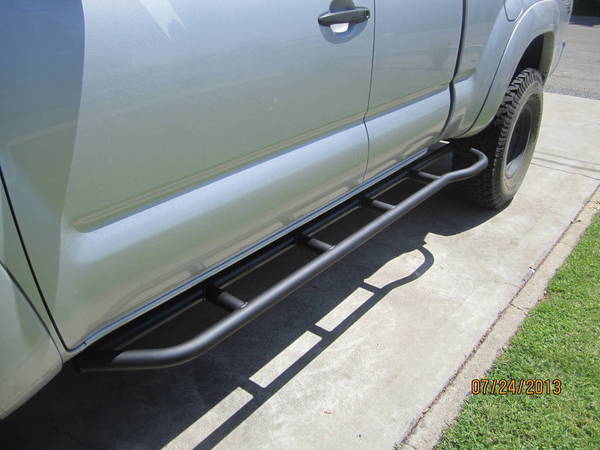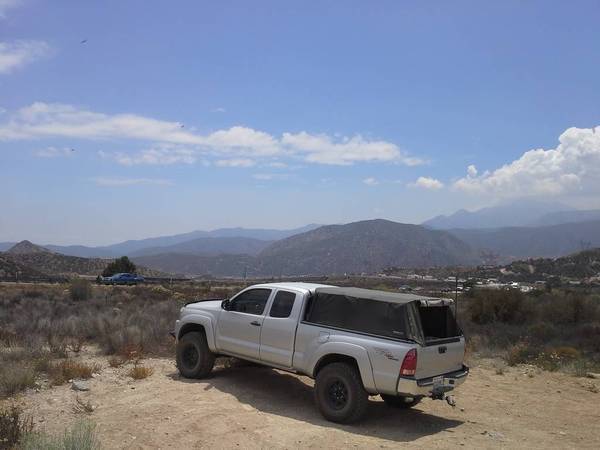 Added the Coca-Cola bottle opener for camping trips.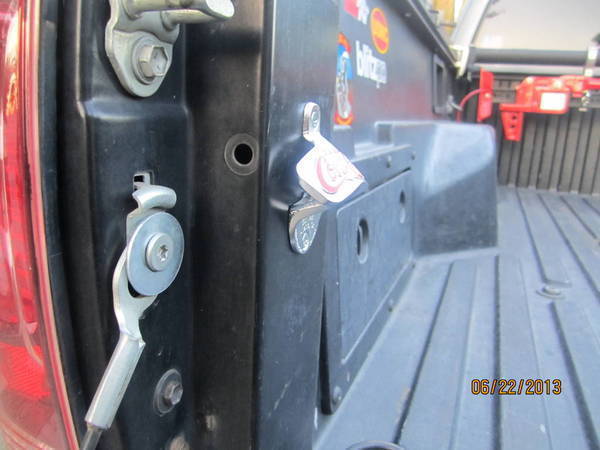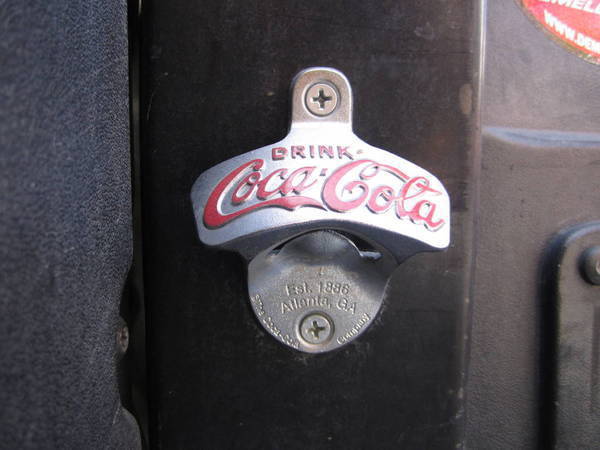 Pop N Lock.
More Security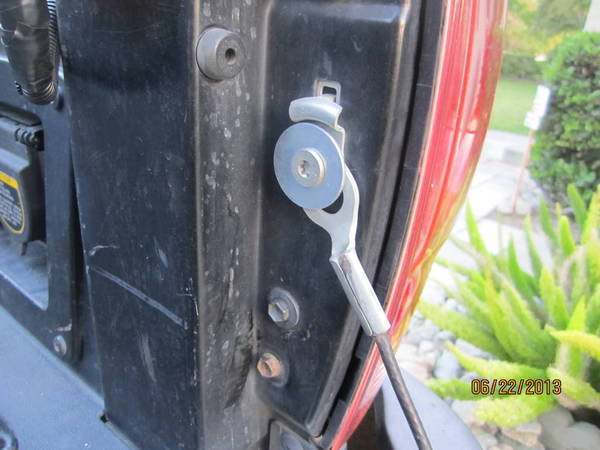 Added CB radio (Uniden PC68LTW 40 Channel CB Radio with Front Mic)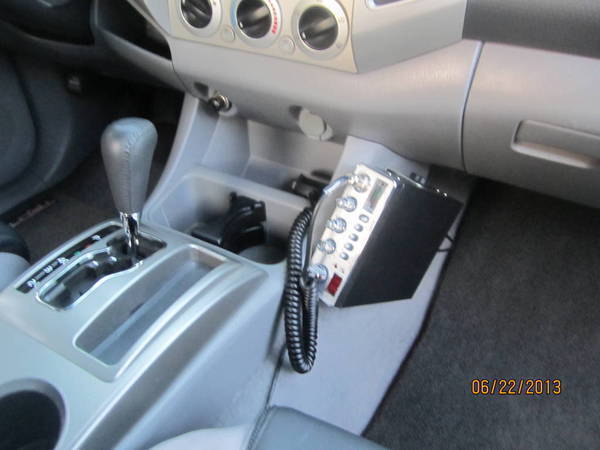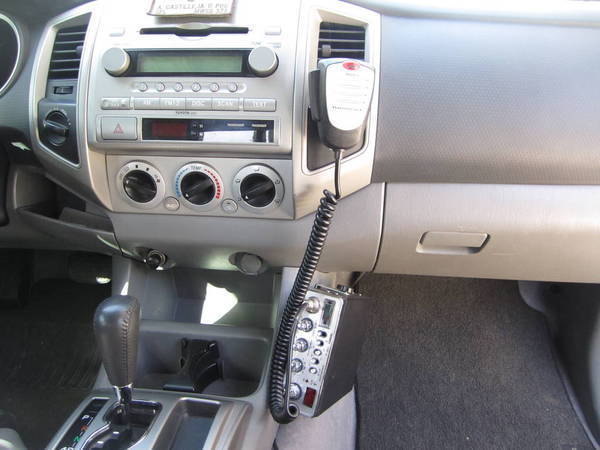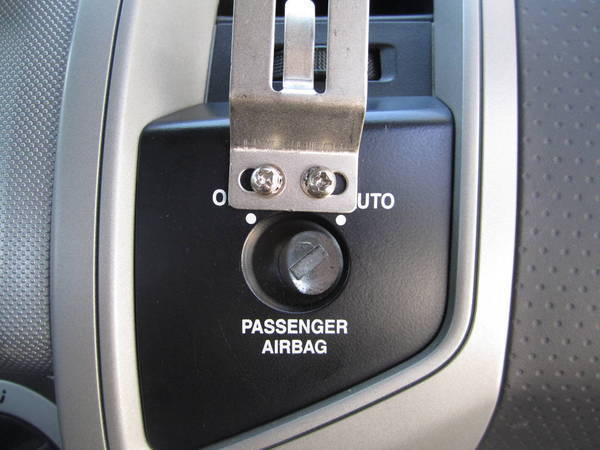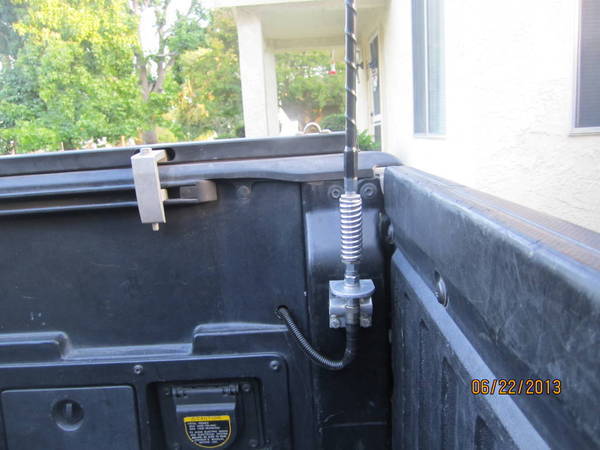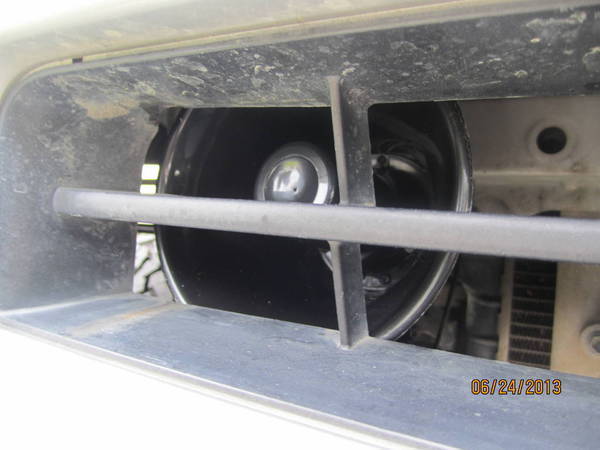 Moved the PA.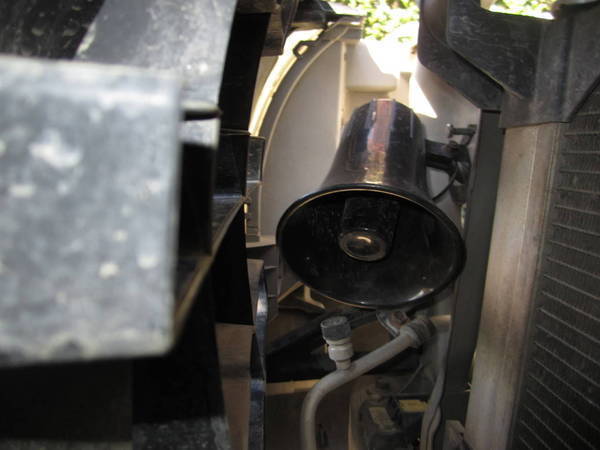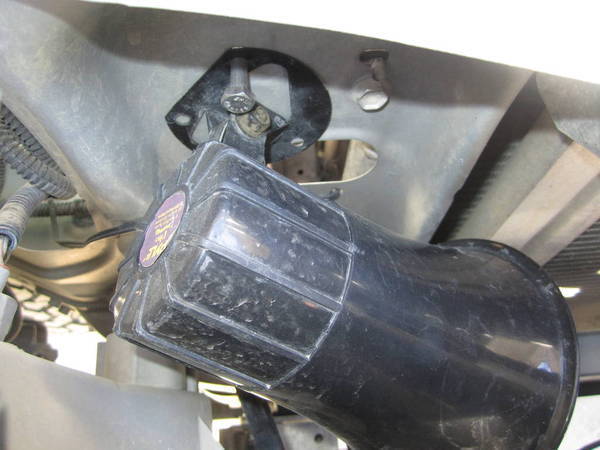 Scanguage II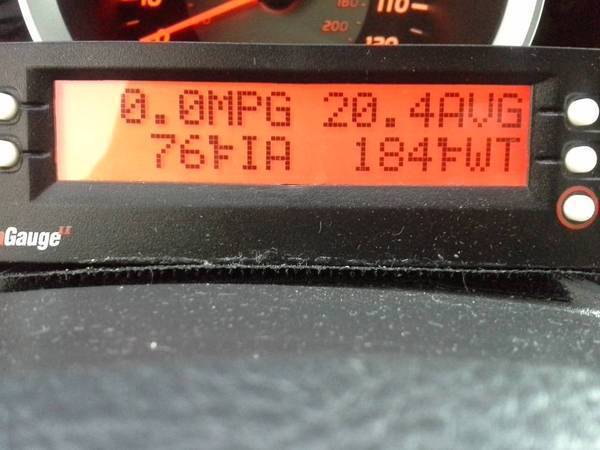 Then added
Harbor Freight
Farm Jack with Demello Light Bar and Demello Clamps.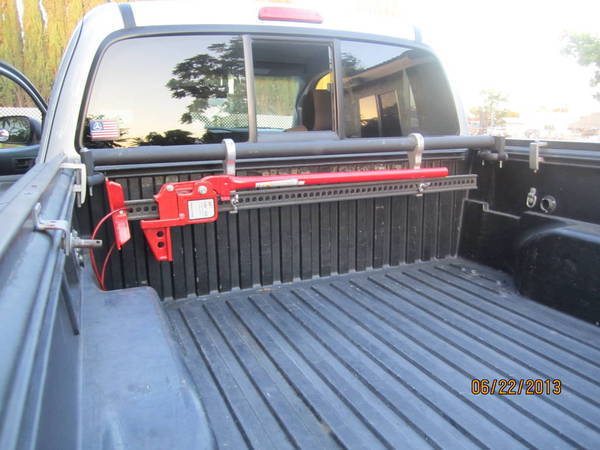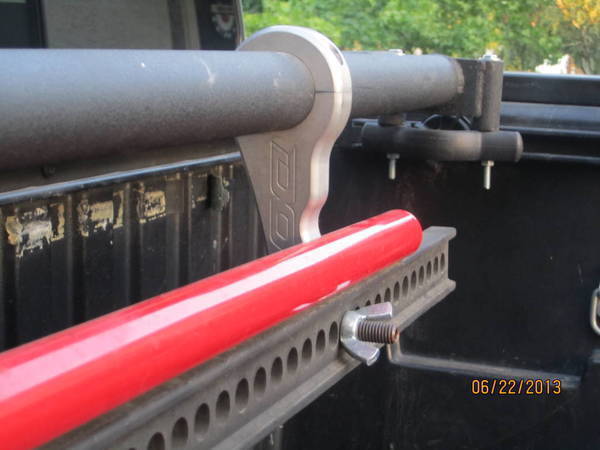 Then I needed more light. 6000k Headlights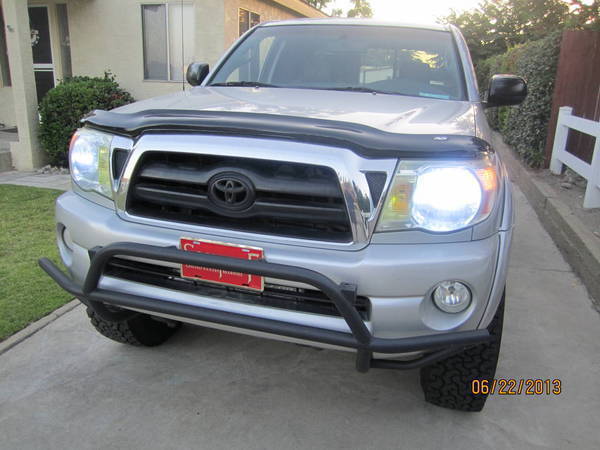 LED Bar only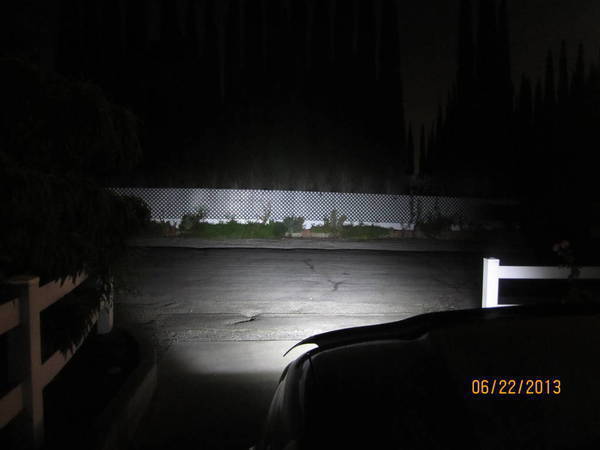 Green Switch is for Reverse Lights
Black Switch is for LED Bar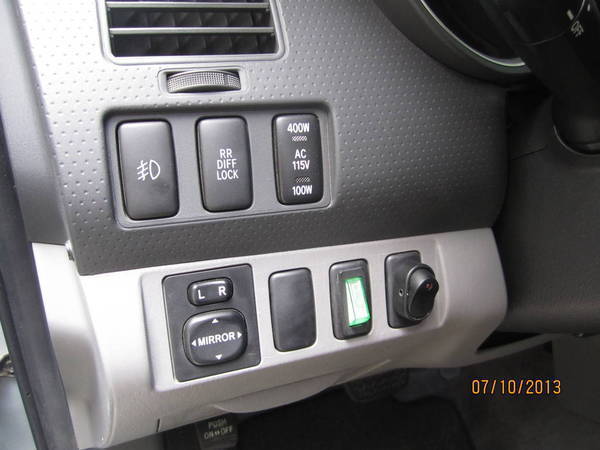 21 inch Blitzpro LED bar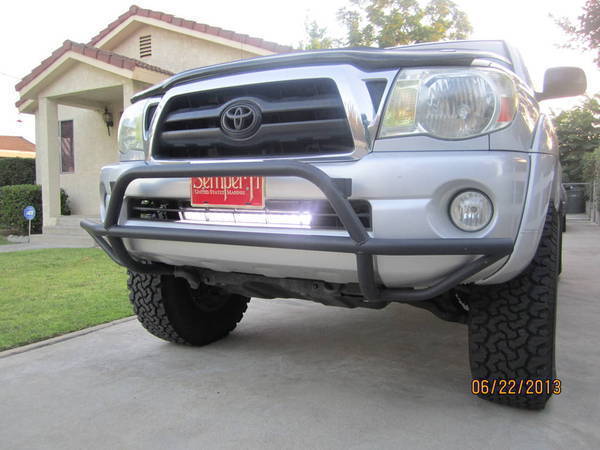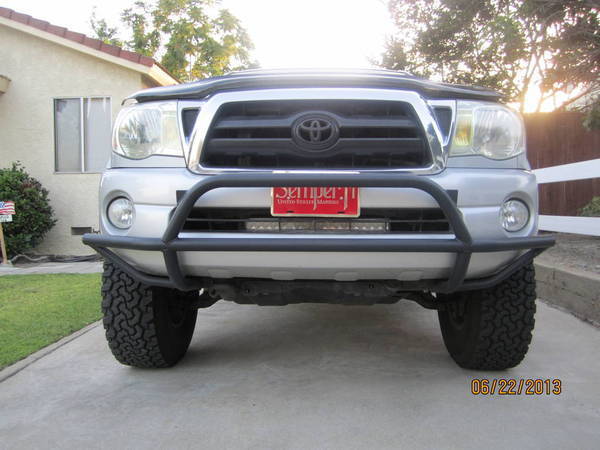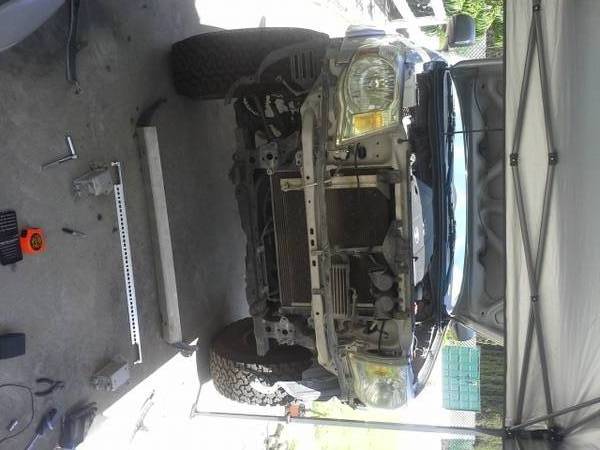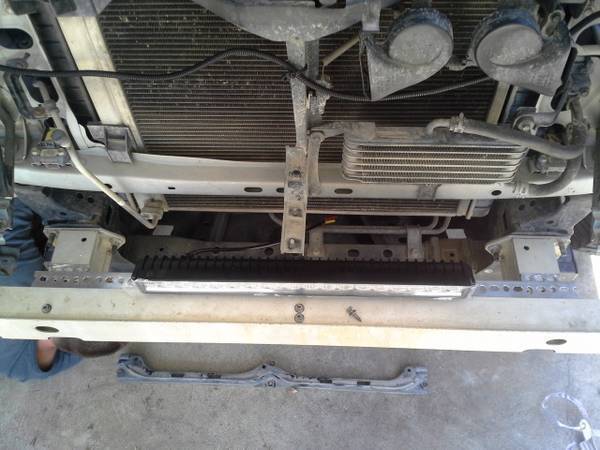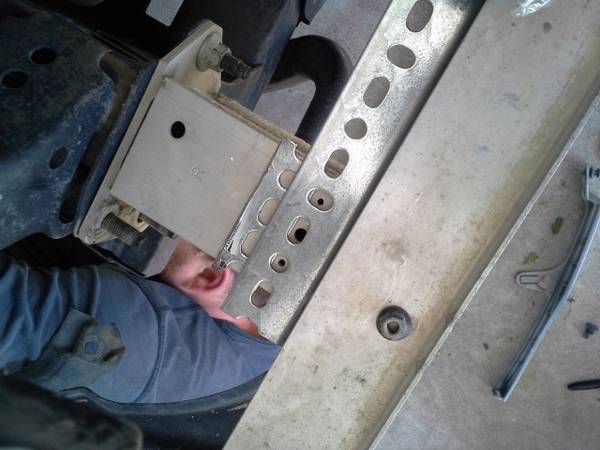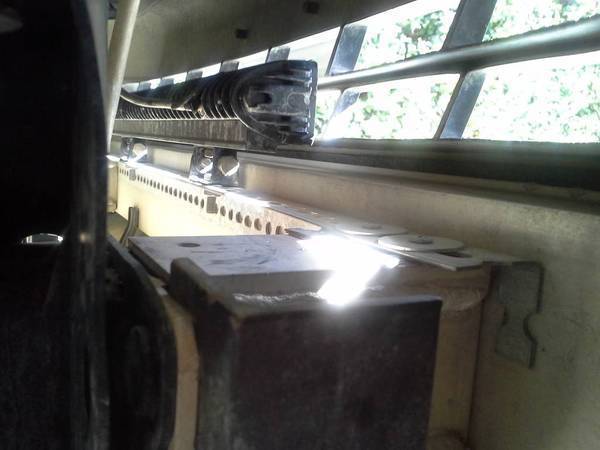 Same LED Bar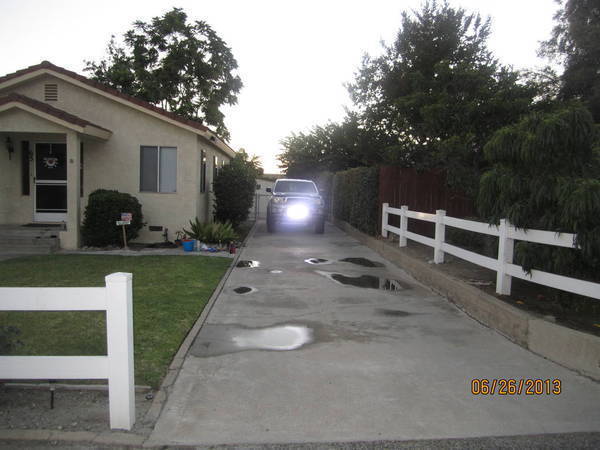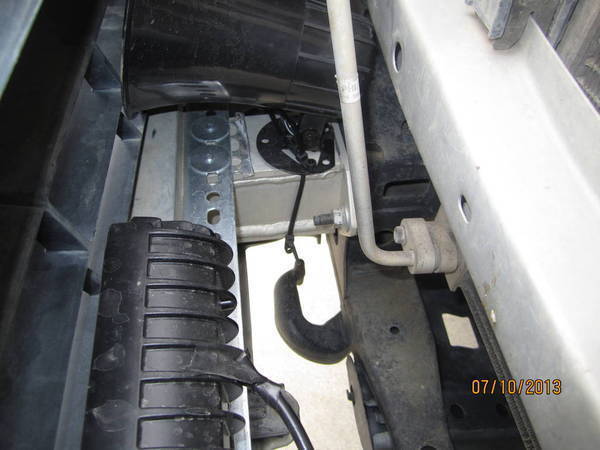 Had to fix my softopper. Few buttons were broken to.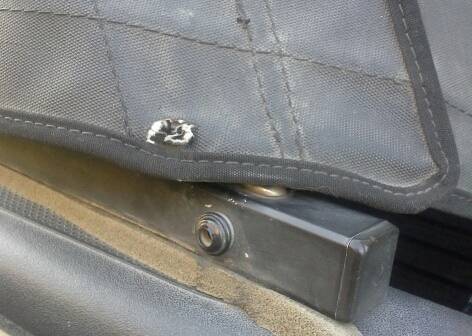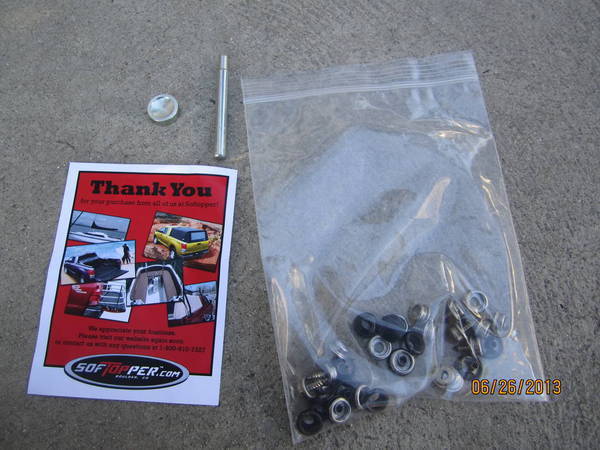 The hole that ripped was so big so I came up with putting velco then drilling a new hole through that. Works perfect.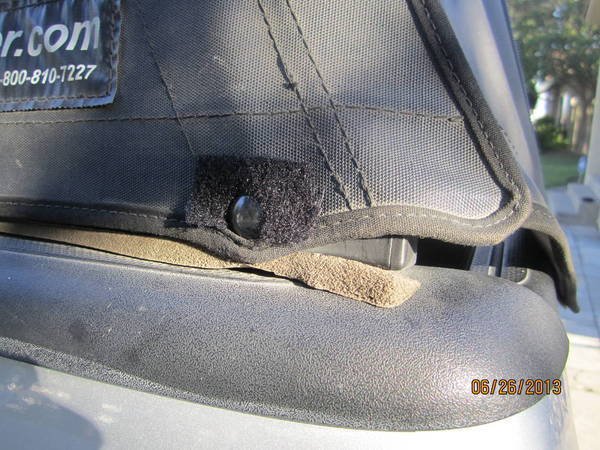 Camping Lights.
Tow Mod: did this because buddy ended up ripping wires out on his truck.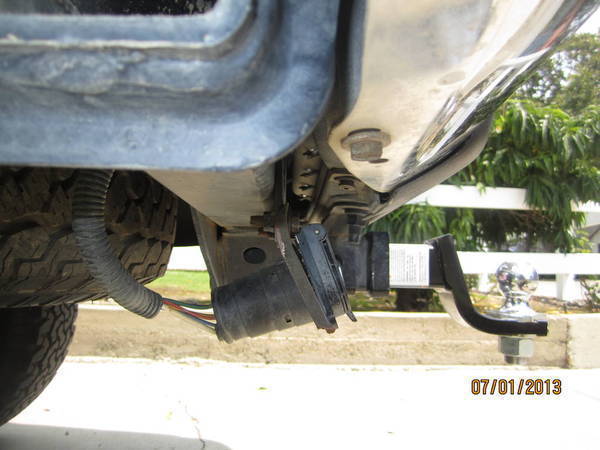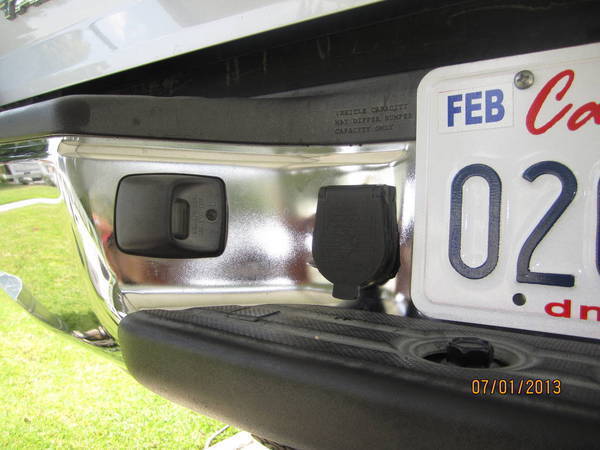 Starting sticker collection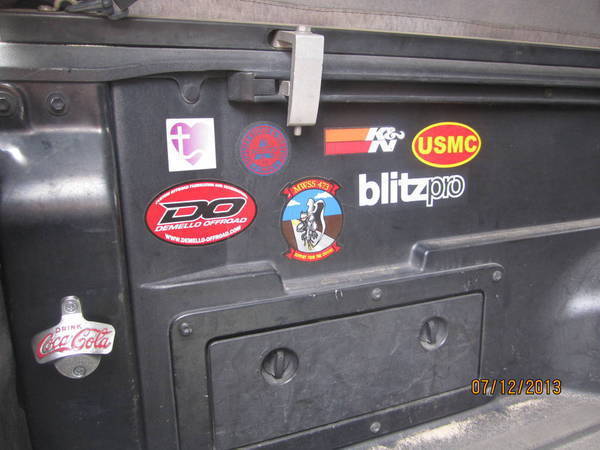 New Sticker: DEPT 94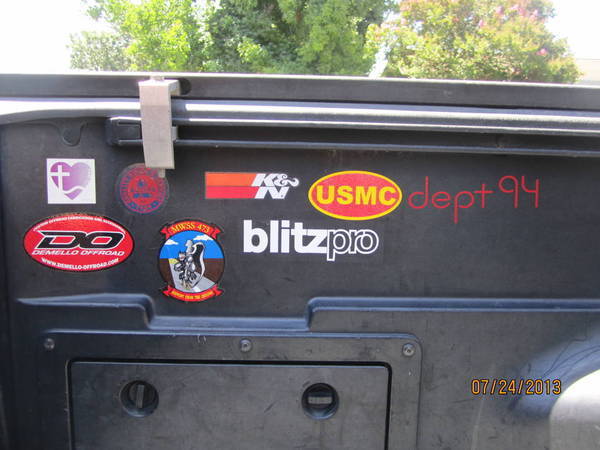 Rear Diff Breather Mod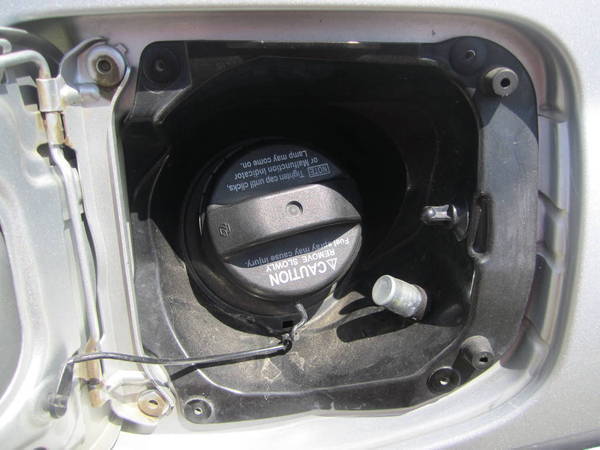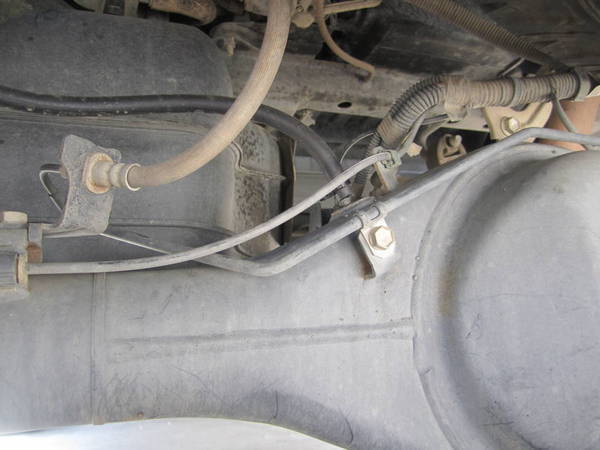 Shopping Cart Approved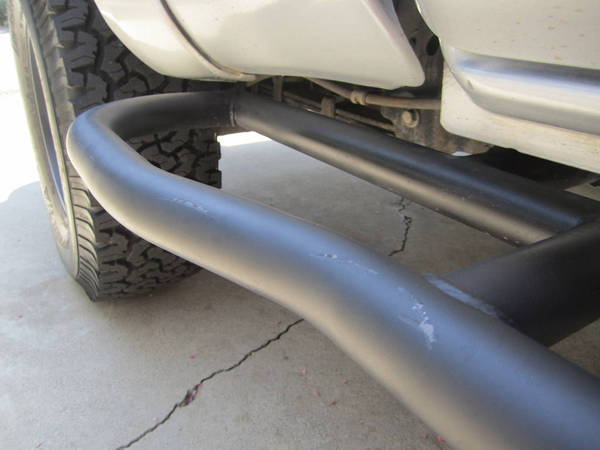 Little fun at the Colorado River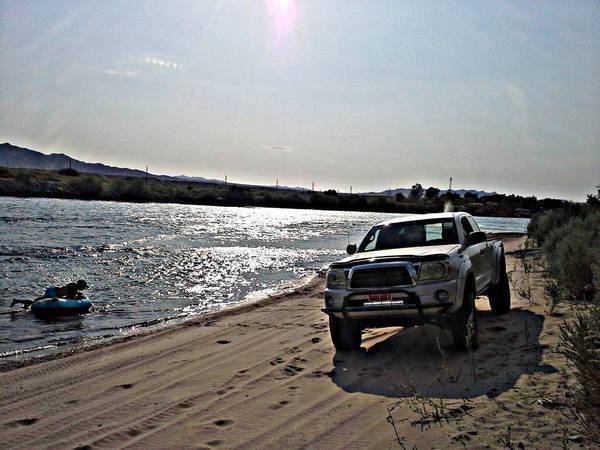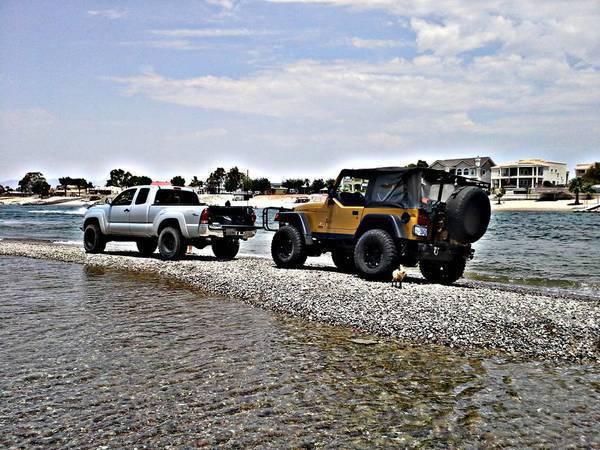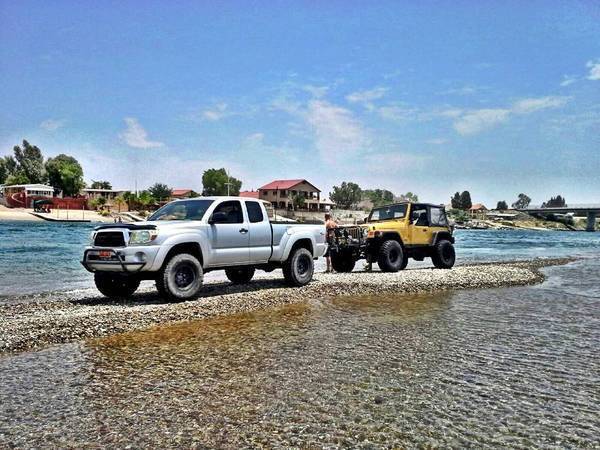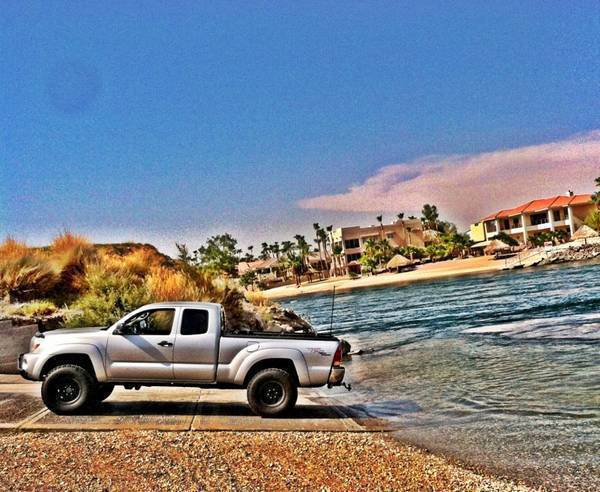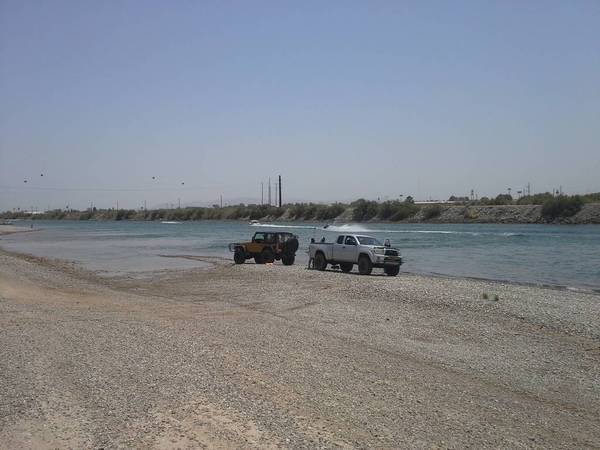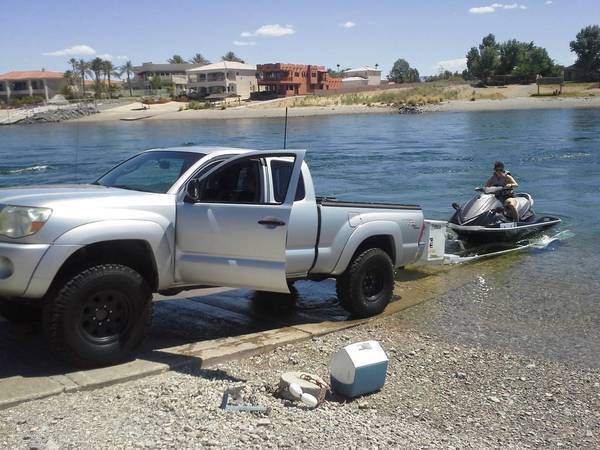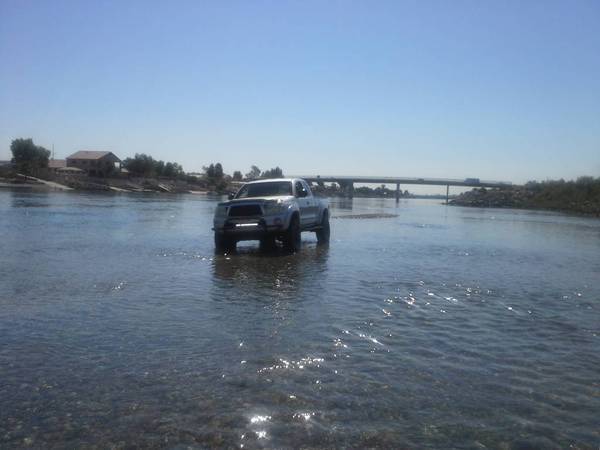 TRD seat covers and Mats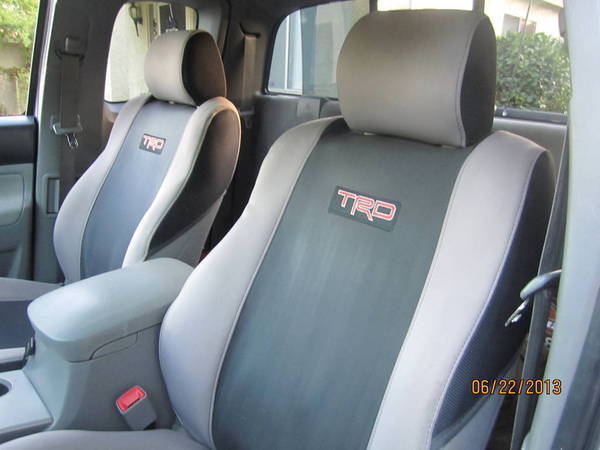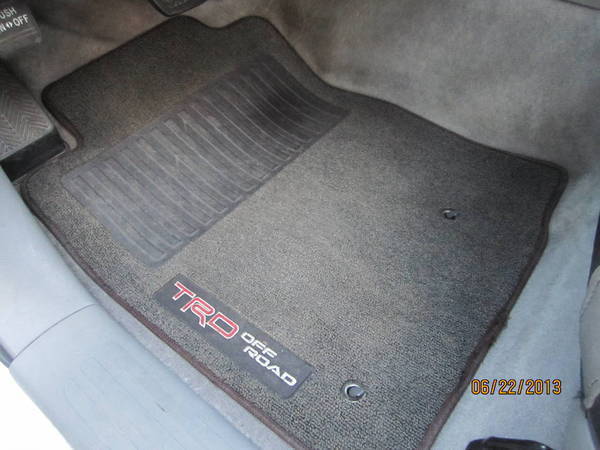 Illuminated 4x4 Switch (Jerez hooked it up)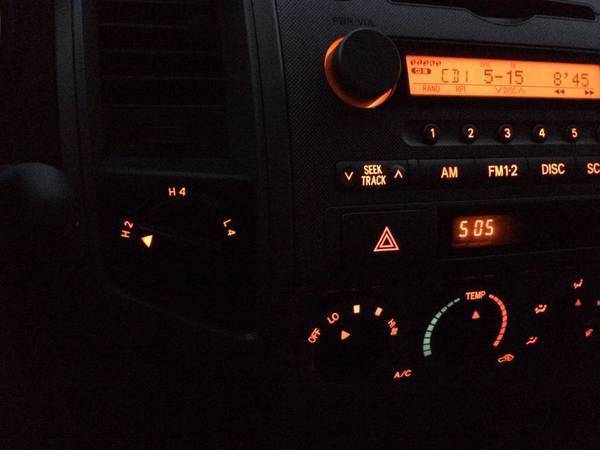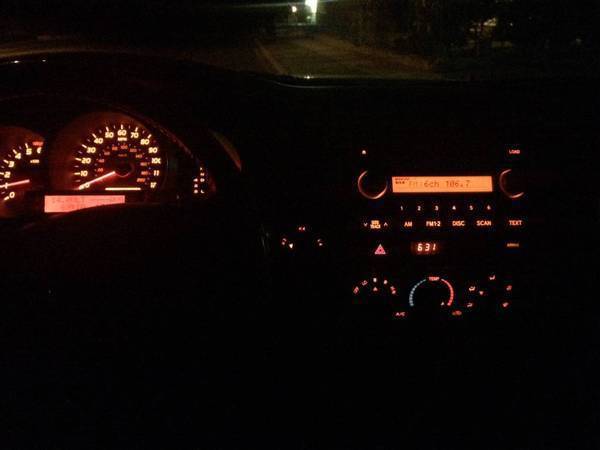 Just some fun:
Lytle Creek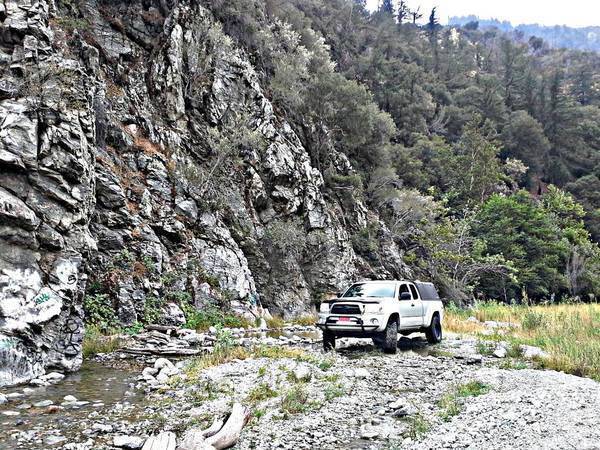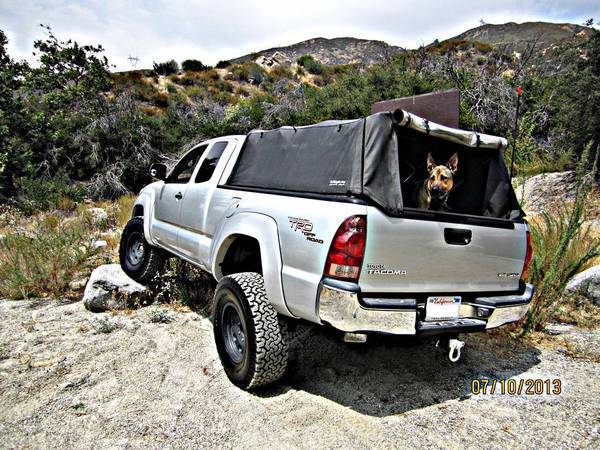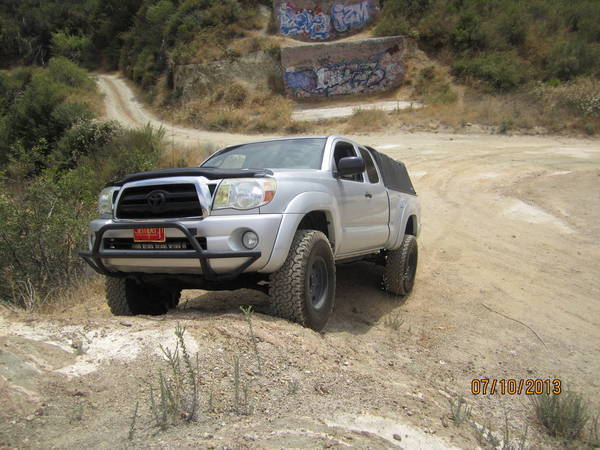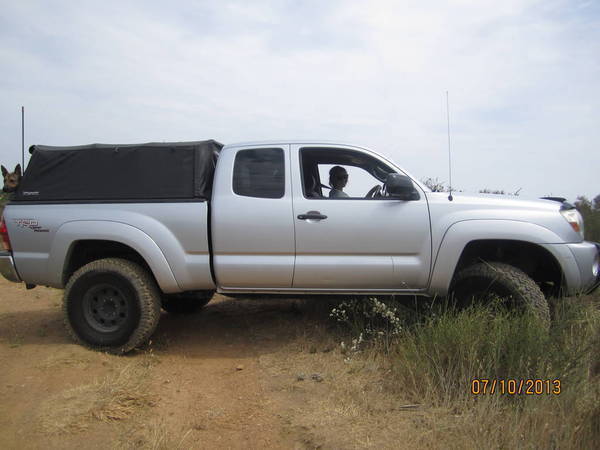 Cleghorn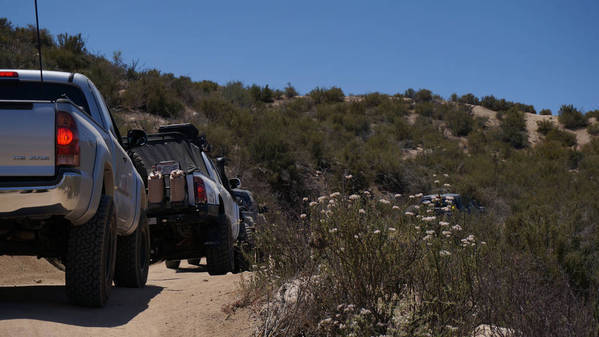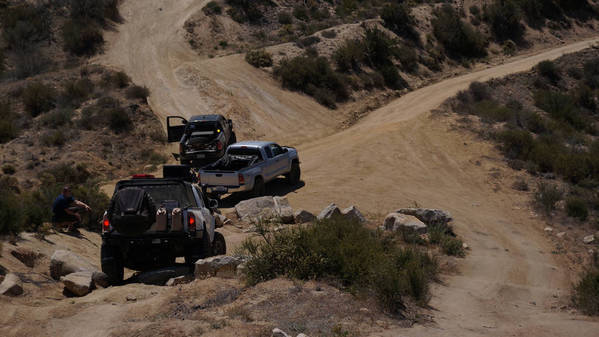 Cleghorn 2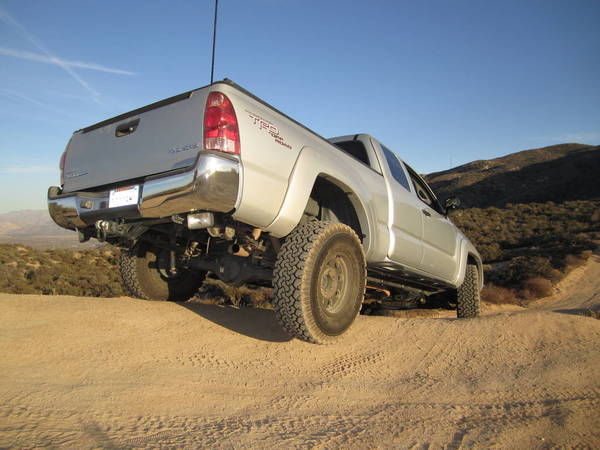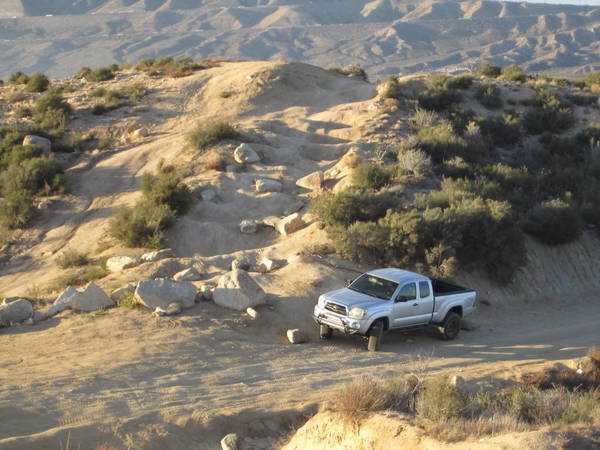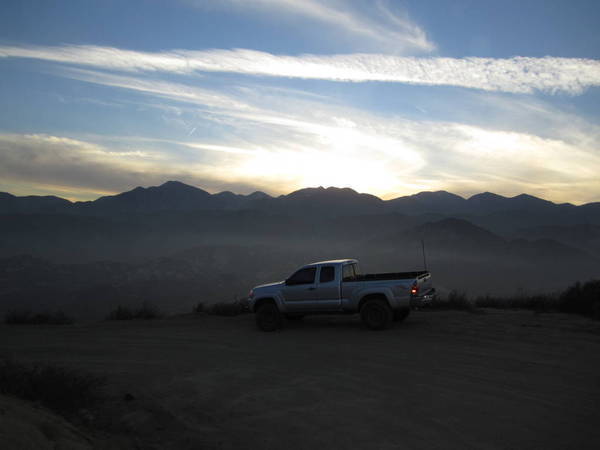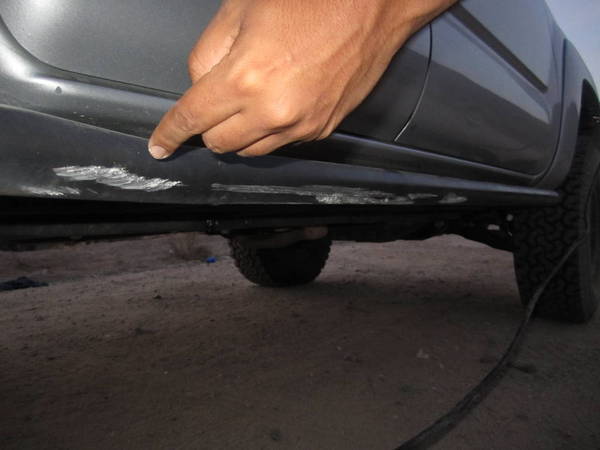 Azusa Canyon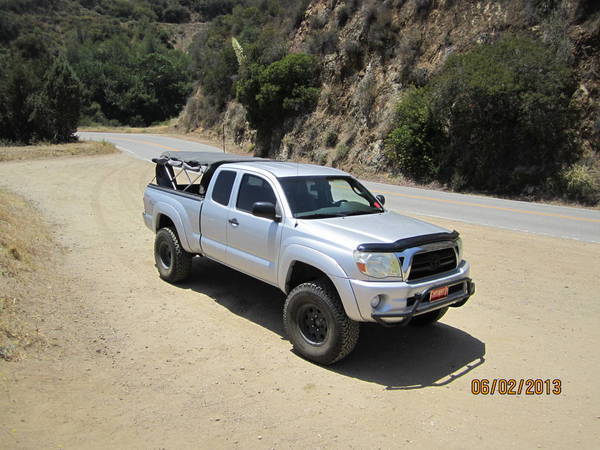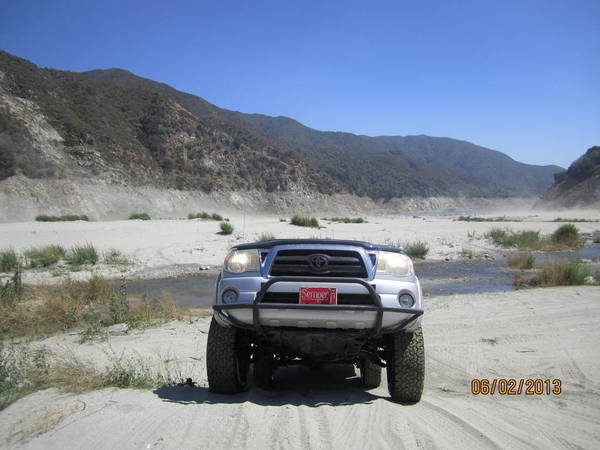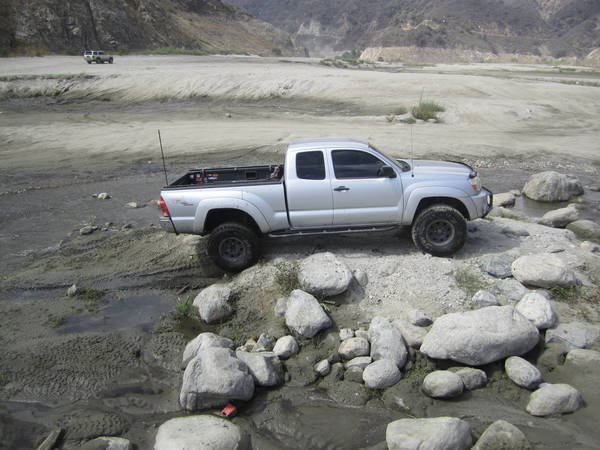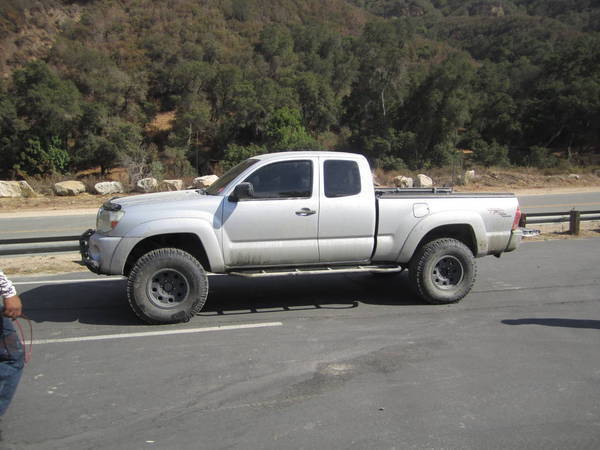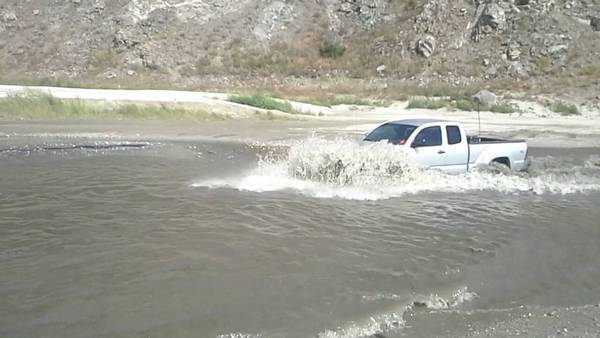 Locking Gas Cap (Stant 11509)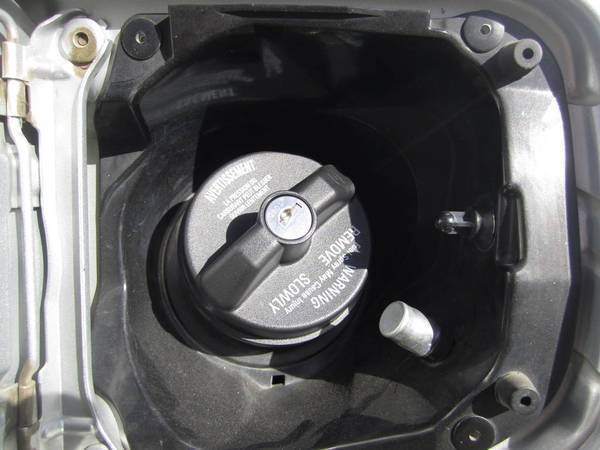 BFGoodrich All-Terrain T/A KO 285/75/16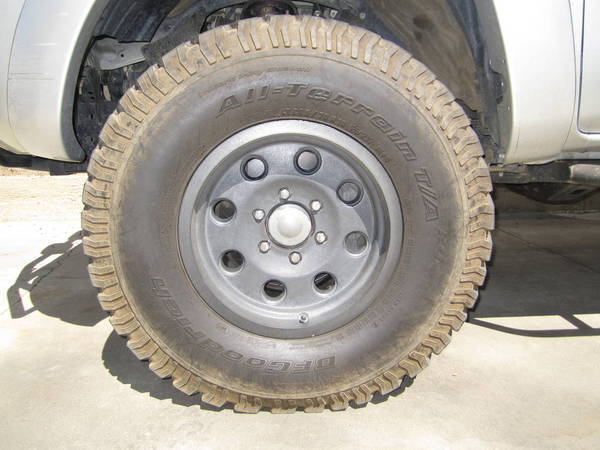 K&N didn't come with heat shield, so I'm going to try and make my own one day.
This thing roars. Way better than stock.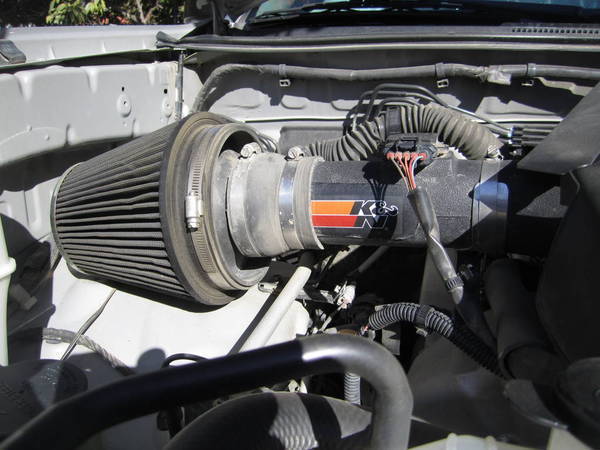 Extra Tie-Downs
http://www.armysurpluswarehouse.com/...-tie-down.html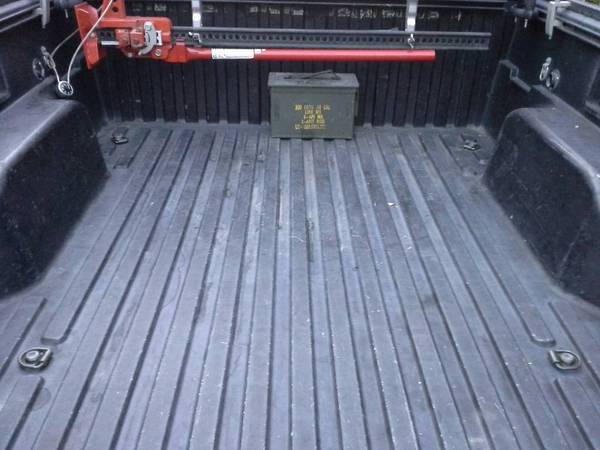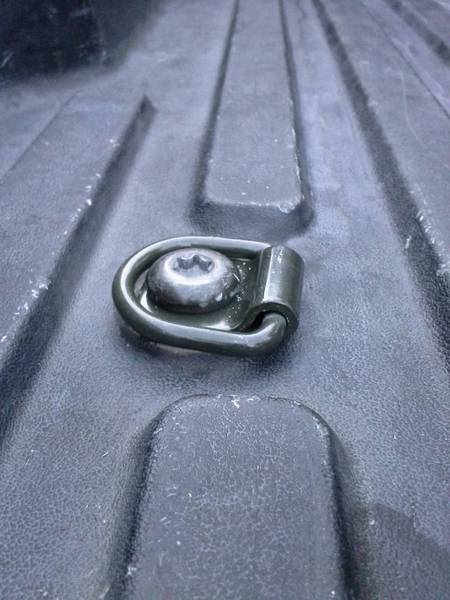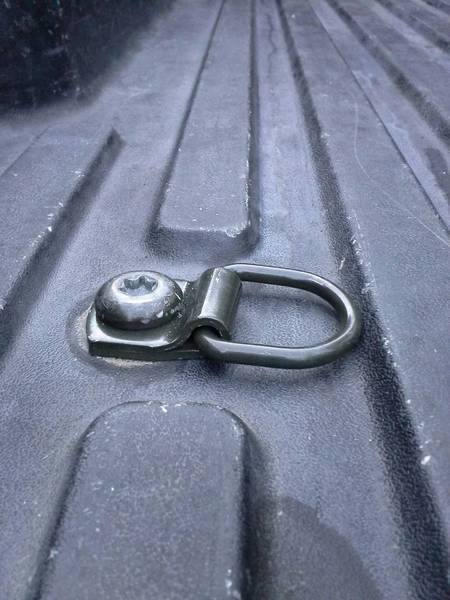 Azusa Canyon Rock Crawling:
http://www.youtube.com/watch?v=J428I...ature=youtu.be
Cleghorn: Hit my passenger slider.
First Time Up: Locker: Went up so easy.
http://www.youtube.com/watch?v=YnCZpYjjF6U
Second Time Up: No Locker
http://www.youtube.com/watch?v=VaMDFoTKvpA
http://www.youtube.com/watch?v=IGzGSVZ7_8k