Heres a little information on them, in case someone does a search later down the road looking for answers.
My drivers side front wheel started to make a weird noise, like metal scraping, and it got progressively worse over a few days. I decided to take the wheel off and have a look, thinking maybe another rock was stuck on the brake dust shield and scraping on the brake. To my surprise, nothing there. I noticed there some play back and forth in the rotor, so I took it off. As I spun the hub by hand, I heard the same metal noise. I took the whole hub off and it was completely fried. No grease left in it and a bearing was sideways. The whole hub smelled burnt.
I decided to goto the parts store and order a new bearing and have it pressed it. $120 later I had the bearings and went to have the pressed. However, there is a notch on the hub that will crack if you take the bearings out, so you have to replace the whole hub. It would cost about another $200 for the hub, please a couple $20 parts. I threw it all back together and brought it in to Toyota to have it done under warranty.
Busted hub: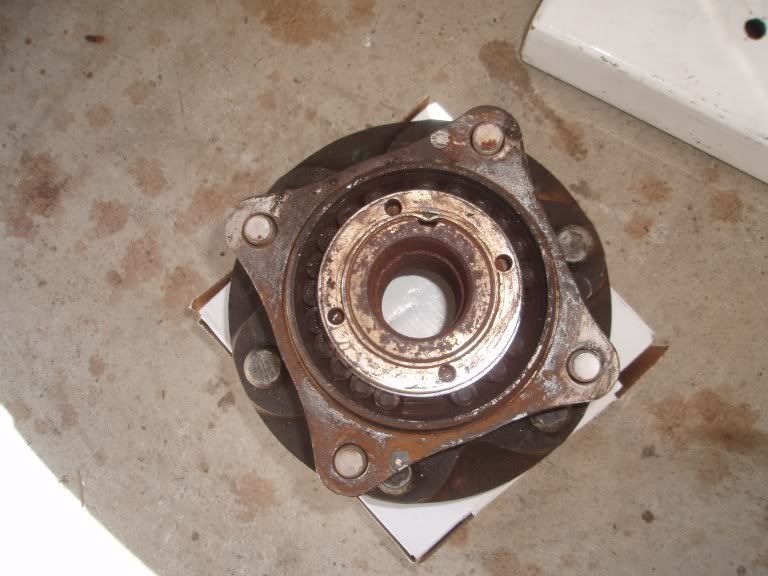 New wheel bearing: