I'm building sliders for my 2013 AC tacoma. I want mine to be bolt on so I will have to design/build my own frame plates. I'm sure there are many of you out there who would love to build your own sliders but have no interest in welding them to the frame, or designing your own bolt-on frame plates. So, in the interest of community, I plan on offering the necessary files to have a set made to anyone who asks.
FOR FREE!!
I will not offer the files up until I have my sliders completed and am happy with the fit on my truck. Keep an eye on this thread for progress on the entire slider project.
**FRAME PLATE FILES ARE READY! READ POST #45 FOR DETAILS!**
Here's a ROUGH mockup of where I'm headed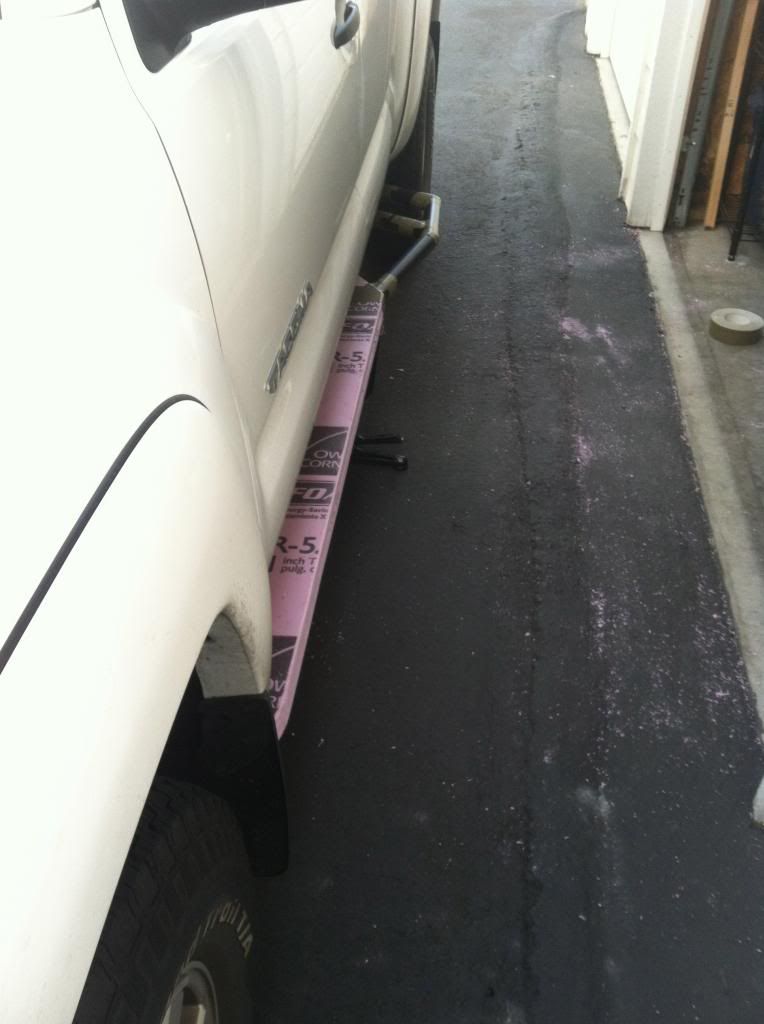 The tubing portion will
not
stick out this far. It's gross. I do like the overall shape though. The design may change quite a bit by the time I actually get there, of course. We'll see.
I want to get a nice tight fit to the body...leaving approximately 3/4" clearance all around for frame/body flex.