Pics of whole truck, i am sure the front will settle in a few hundred miles. I wil then make some final adjustments and get it aligned, but I am going to wait about 1000 miles which will take me about 2 weeks.
Passenger side coilover: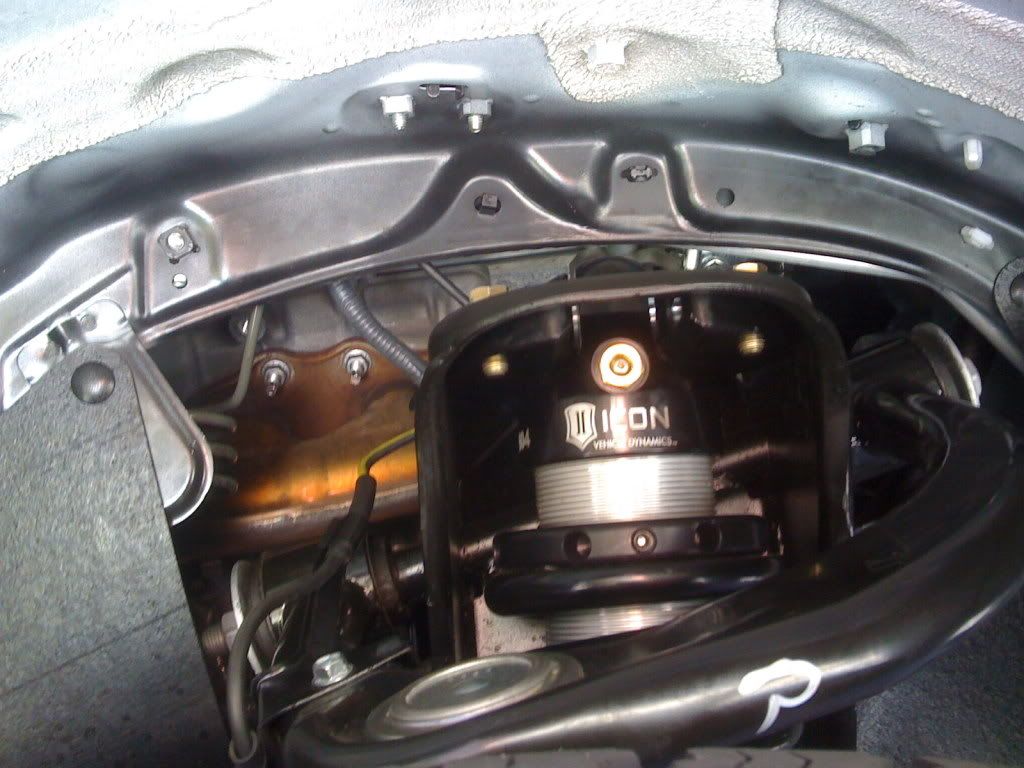 driver side coilover:
5100 rear shock:
The other thing I noticed, even though I only lifted the truck 2 inches the passenger front tire looks like it has a decent amount of positive camber, while the driver side looks pretty straight. i find this weird since I lifted the driver side more. You would figure that because the driver side was lifted more it would be affected more than the side that wasnt lifted as much.
Any comments please....