Several people have posted this mod before, but this one is a little different than others I've seen. I was able to do the complete install without any special tools other than a drill, no tapping bolts, off the shelf parts, and no visible permanent alteration to the interior panels if you ever want to undo it. It also can be adjust a bit more so you don't end up with a blind spot.
Parts needed:
RAM Motorcycle Twist and TiltÖ Pivot Base with 1" Ball
PN RAM-B-360-U
1" Double Socket Arm for 1" Ball
PN RAM-B-201U-A
Ram X-Grip Universal Holder
PN RAM-HOL-UN7BU
Add a circuit
Android Micro-USB 12V to 5V
or,
Garmin compatible regulator with Mini-B USB
Two ATM style fuses for the Add a circuit (stock one will not fit)
Ring terminal to ground the power cord
6mm Metric bolt with 8mm head, to replace the stock grab handle bolt.
Tools needed:
Small drill
8mm socket
10mm socket
4mm allen wrench for Ram Mount assembly
The nice thing about using this Ram Mount is that it does not require modification, and it offers a little bit more adjustment. All you need to do is throw away the extra side mount piece that comes with it, and buy a bolt with a small enough head to fit down inside the mount and bolt it on, and slightly longer. The stock grab handle bolt has too large of a head to fit inside the mount.
I'll let the photos speak for themselves, as most of it is pretty straight forward.
The add a circuit installed, with the ring terminal grounded to a nearby bolt on the upper right side of the fuse panel.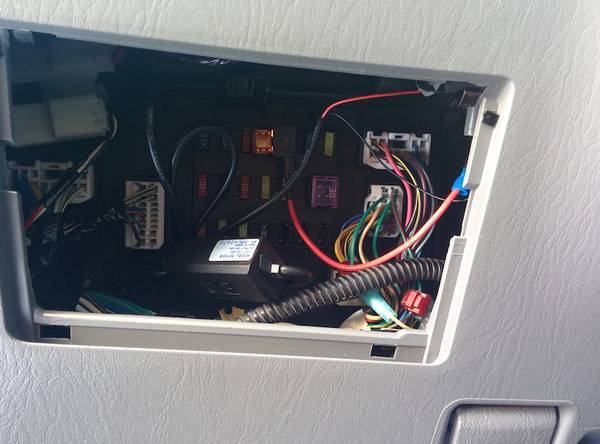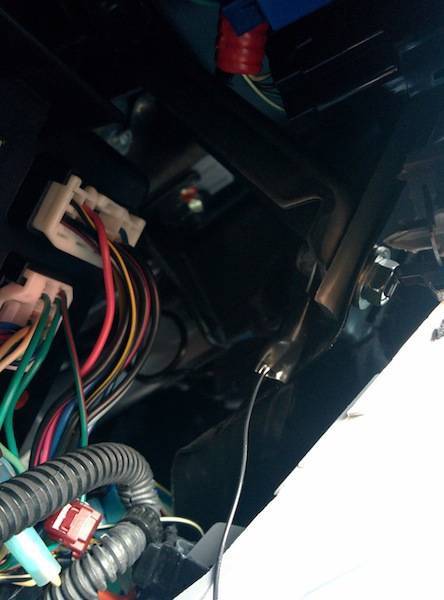 Drill the A-pillar cover out a slight amount to make room for the power cord.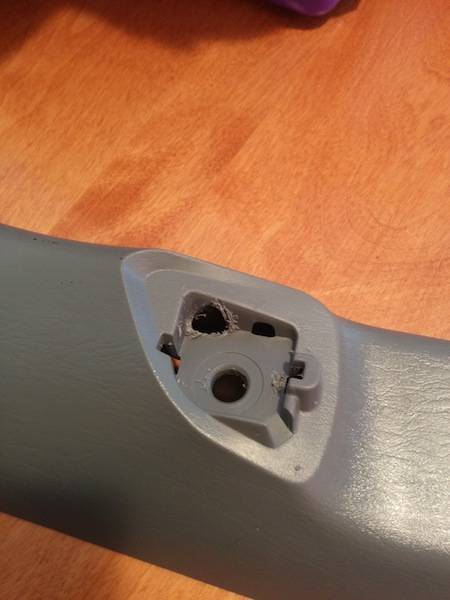 Drill the grab handle out slightly to make room for the power cord.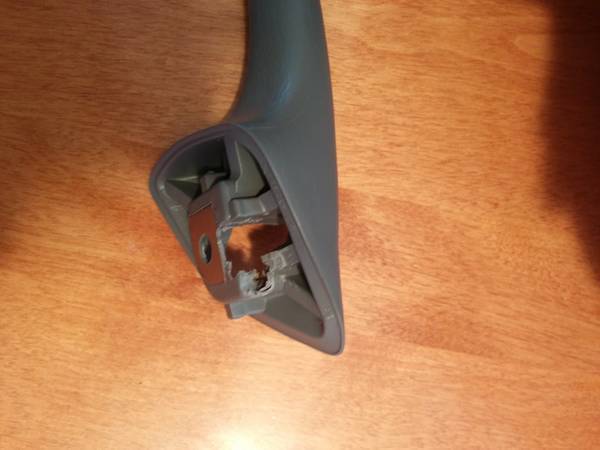 Install the cord, wrap the cord behind the other wiring as shown, such that it does not interfere with the airbag should it deploy.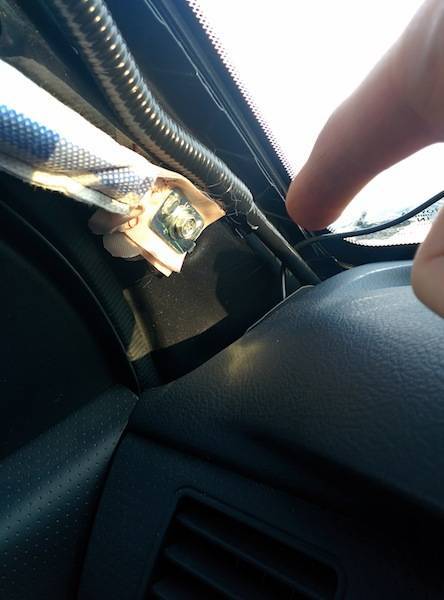 Install the A-Pillar cover and route the cord on the side of the plastic tab as shown, so it stays away from the airbag.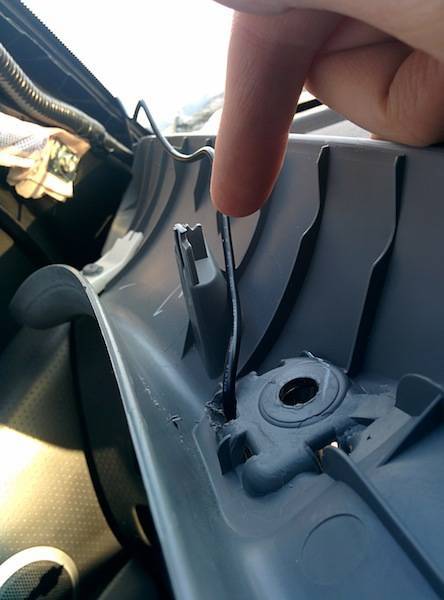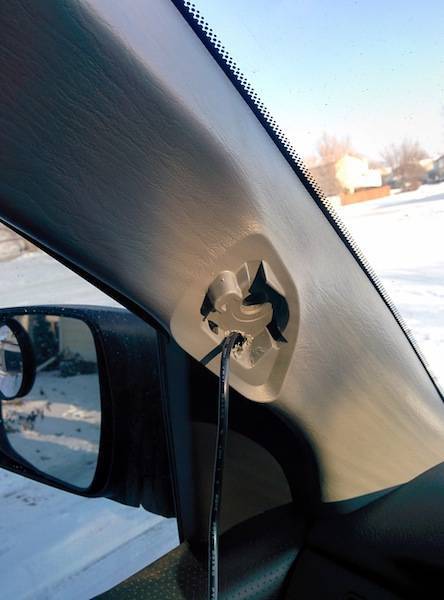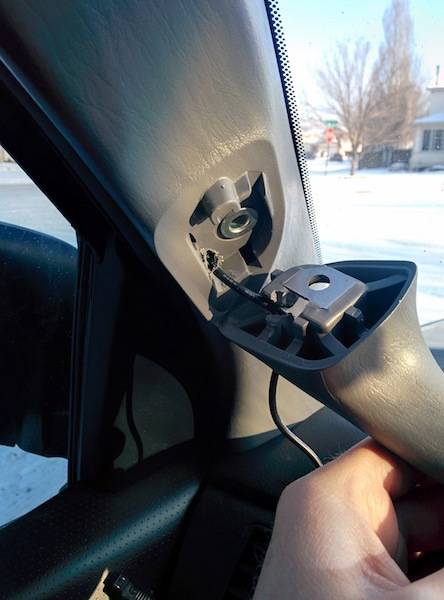 Install the base of the Ram Mount, note that I was able to fish the wire past the mount without drilling any of the finished surfaces.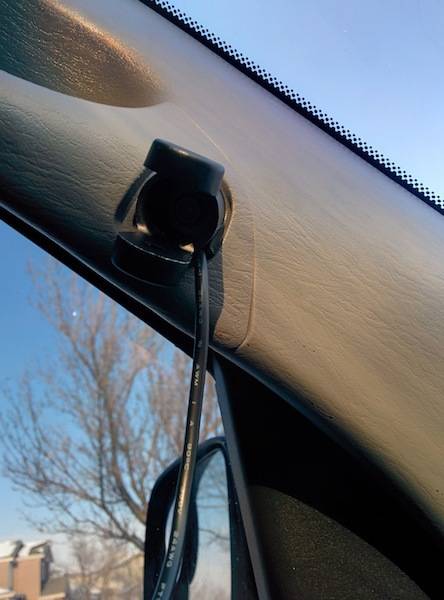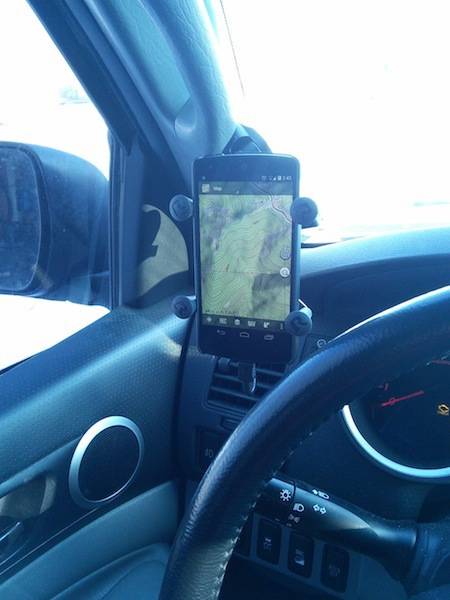 Voila!
Just make sure whatever cord you buy converts the voltage down from 12V to 5V if you are wiring a USB device.