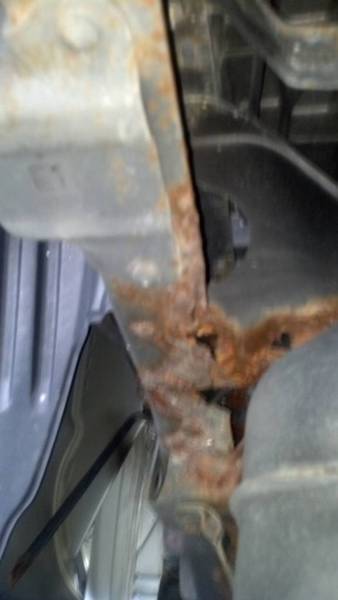 The frame on my 2005 Toyota Tacoma Pre runner is completely rusted out due to a flaw in the manufacturing process. The recall was 3 months past the date of the end of the recall. Now my vehicle has large cracks in the frame and is no longer safe.
This issue still exists in the 2005 model and must be addressed for public safety. There was a recall that covered this problem up until the end of 2004. Mine was purchased in the being of 2005.
This is a known problem with this truck and is being ignored by Toyota. They are failing to repair this and picking and choosing if they infact want to repair some trucks and not others.
Toyotas options on the fact that my truck has a manufacture defect that is unsafe to drive.
PLEASE HELP!! Any ideas?
http://www.tacomaworld.com/gallery/d...7_14_45_44.jpg