Truck was 198 miles old (5 days) when I left on the first road trip. Went to the rally race in NY. Truck rides so nice. Here is a photo: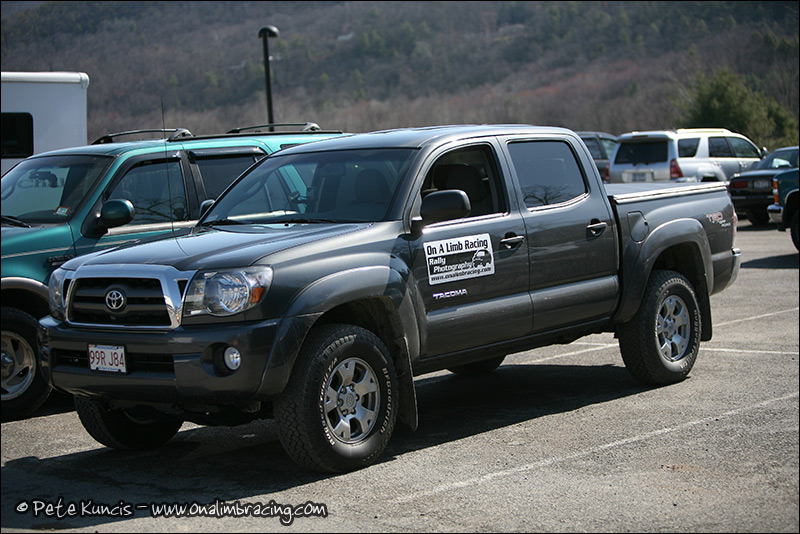 So when I am filling up with gas on the way home on Sunday, I noticed my fender is scuffed and dented.
Yep, some jackass backed into me at some point Sat. night or Sun. morning. Got scuffed enough that it'll need painting.
Anyway, here is the link to the photos I took of the race:
http://www.onalimbracing.com/photos/..._New_York_USA/