-B&M Super Cooler 70268
https://www.amazon.com/gp/product/B0...?ie=UTF8&psc=1
-Spal Pusher Fan 30100393
https://www.amazon.com/gp/product/B0...?ie=UTF8&psc=1
-Spal FRH FAN Relay Harness
http://www.amazon.com/gp/product/B00...?ie=UTF8&psc=1
-Spal Fan Mounting Brackets
http://www.jegs.com/i/SPAL/063/30130011/10002/-1
I was looking to use the B&M oil cooler that comes with a thermostatically controlled fan. However, I realized that the fan on those is a puller. This wouldn't work for me as I wanted it in front of the radiator.
So, I pieced together the above parts.
Here it is:
The fan fits the cooler perfectly. If you tilt the fan the mounting holes fit over the edge of the cooler. You just have to drill two 1/4 holes.
The Spal mounting straps fit into notches in the fan. This makes mounting the set up effortless. Just four more 1/4" holes. The best part is that they're already black. No painting required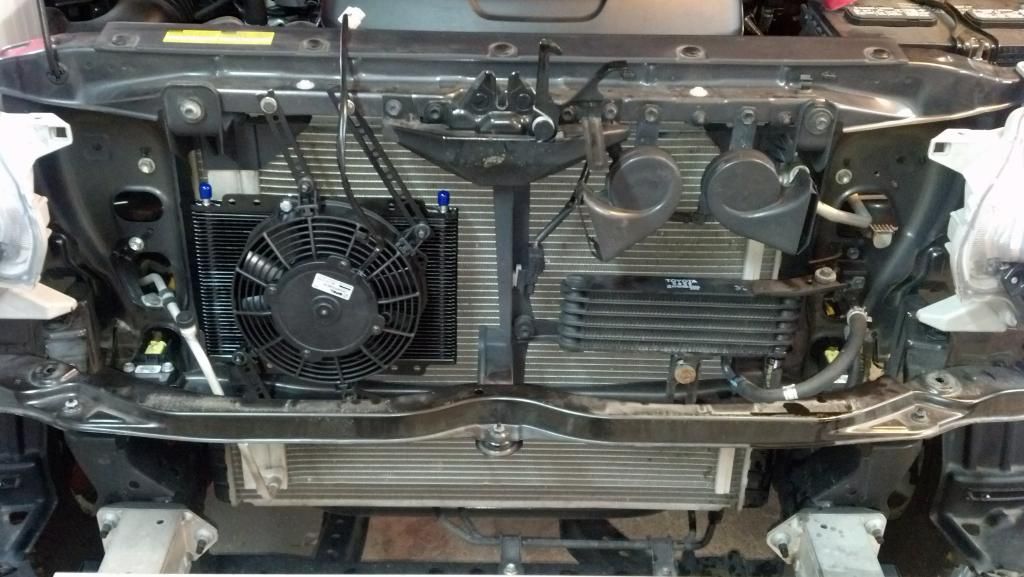 Lines ran. I used some loom to protect from chaffing, and to give a more "factory" look.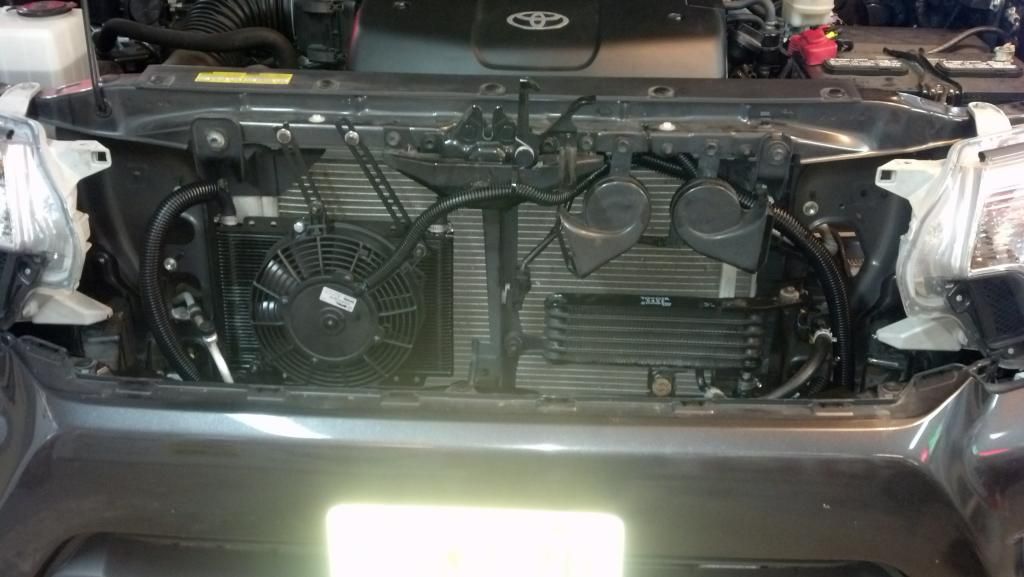 Relay mounted and grounded to existing bolts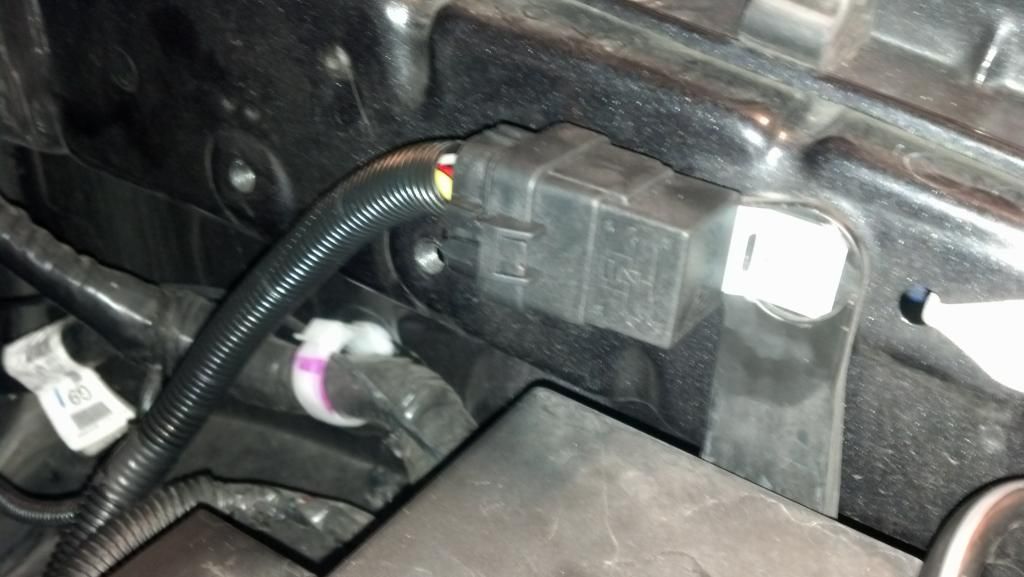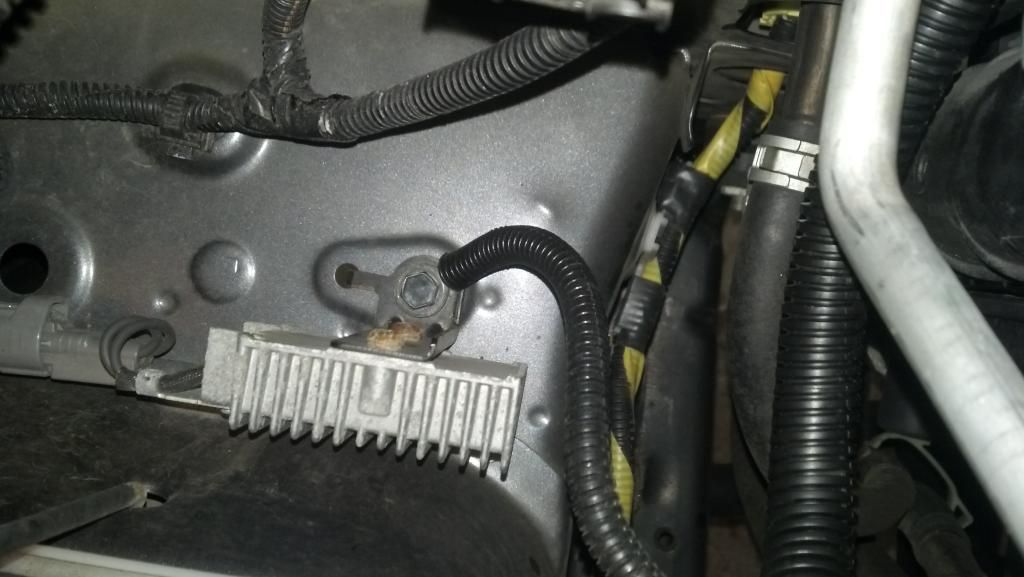 Toggle switch. I don't care about a thermostat. I'll only use the fan in slow traffic anyway.
One for the fan and one for my work lights. They look a little Fast and the Furious-ish, but they keep me from turning them on by accident.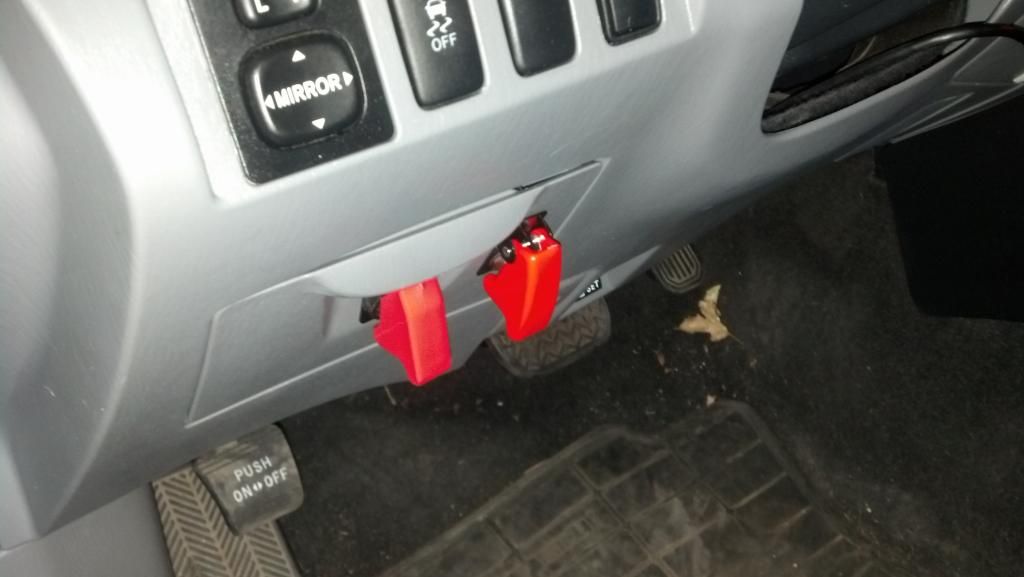 Finished product: