Easier than expected, you'll need just a few tools and the hands of at least 2 other friends.
Here's the scoop with our "Bumper Swap."
Edrin55 / 09 Tacoma Access Cab w/ no hitch. This truck is not a PreRunner.
Before Picture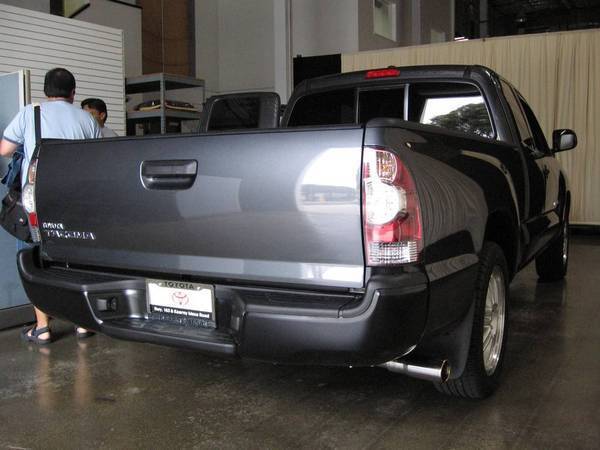 Rpparkster / 09 Tacoma 4x4 Double Cab
Before Picture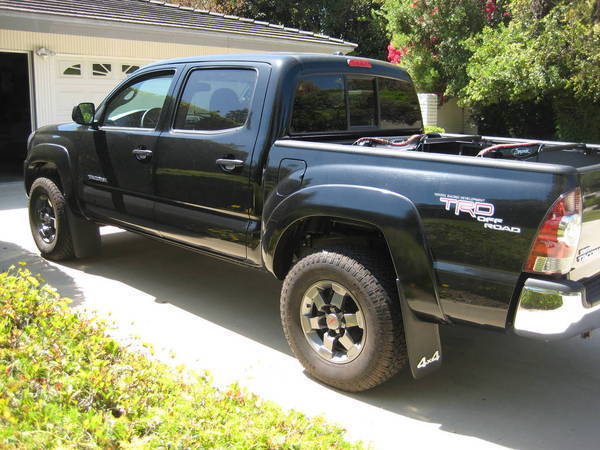 Before you start, unplug the lights from both sides of the license plate. They should turn down and pull out.
Tools needed. Plus a flat head screw driver.
3/4 Wrench to hold the nut from moving while using the 3/4 socket on the top. This is in the middle of the bumper above the hitch.
Use a flathead screw driver to pop up those little squares up from the inside (closest to the license plate) and lift up. They do not pop straight up. Lift the center round section of that pop-in thing to pop it out.
In addition to that, there are two more small bolts under the cover (underneath). You'll need a 10mm socket to remove those two.
11/16 socket for the remaining 4 bolts (2 on each side). There are a lot of bolts under there. Remove the two closest to the bumper. If yours are the same as these, they will be black in color while the other ones are in silver. Remember, this is from the Double Cab with a hitch.
The brackets holding the rear bumper are different on that of a NON-PRERUNNER. However, the pattern (the two bolts being removed on each side) is the same. Remove the two closest to the bumper. Notice these are not black like the others.
Once the bolts are removed, it will take at least two people to remove the bumper away from the truck EVENLY.
Once it's off, you'll need the support of your friends to push in the bumper back in place. It's a little tough. Use gloves and a rubber mallet if you have it handy. If not, it's ok. Just be careful to not hit the truck as you're putting/pushing it back in.
Edrin55's new look!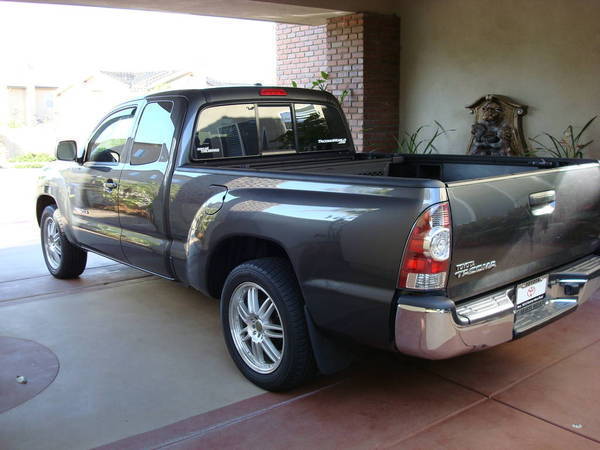 Rpparkster's new look!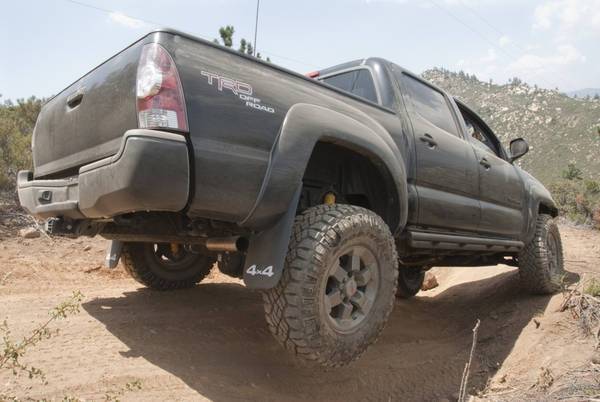 Be careful not to bend these tabs.
Another successful mod. Thanks for looking.