I always thought it was weird that toyota put 110 in the bed but forgot to put 12v especially when it is so cheap to do. so i decided to fix that.
I ordered this 12V Marine grade cigarette outlet from
Amazon
for $6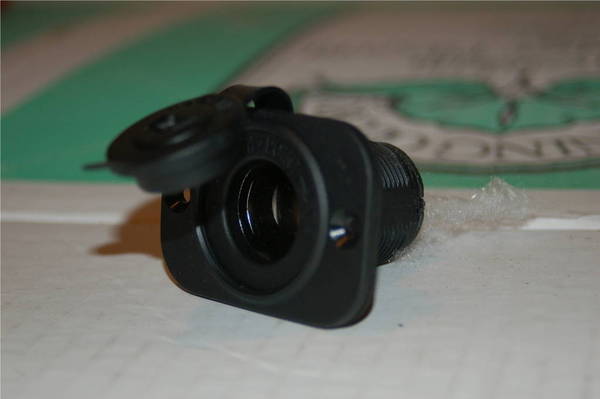 The first thing i did when i got the outlet was to run over to our local
Harbor Freight
and pick up this step drill bit for $15. I used electrical tape to mark off where to stop. i drilled a 1-1/8in hole.
I figured i should place to outlet as close to the tailgate as possible so that i could use it with my electric winch for my John boat. i figured it would look best right in the middle of the area where it slants inwards toward the tailgate.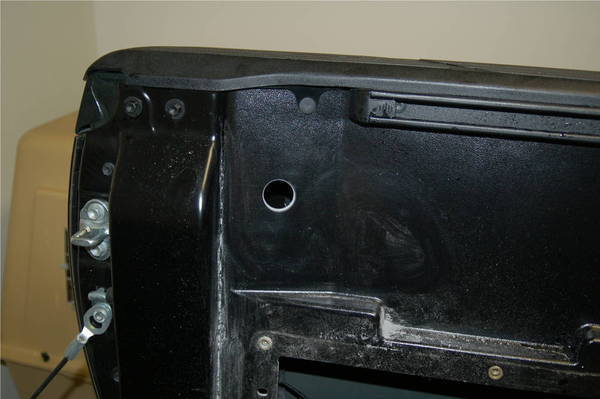 I had already placed a power block behind the left bed pocket from my previous bed light mod and used that for my + power feed. I ran 8ga wire i got at
Lowes
from the battery through the frame and up into the fender and then fused it with a 80amp fuse.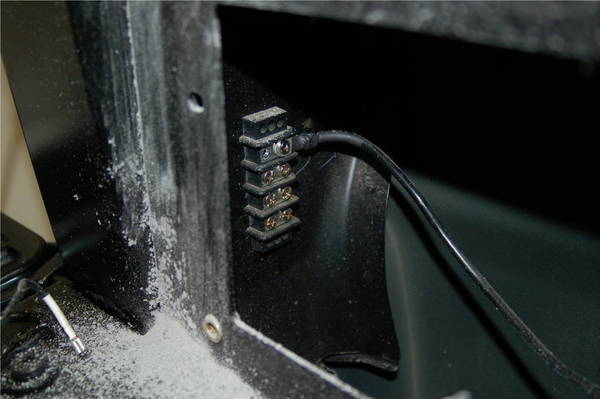 I purchased a inline fuse holder and a 30amp fuse form Walmart for $2. I extended it with some 12g wire, put some ends on the end, and shrunk wrapped the connections.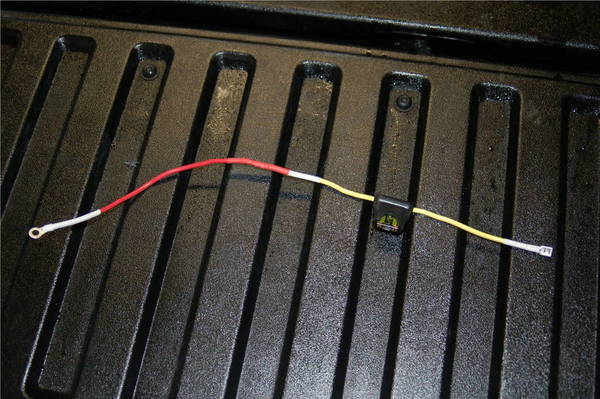 To put the outlet in i decided that i would use some little clips that came with a pair of Infinity speakers i purchased a few years ago so that i wouldn't run the risk of striping out the thin bed wall.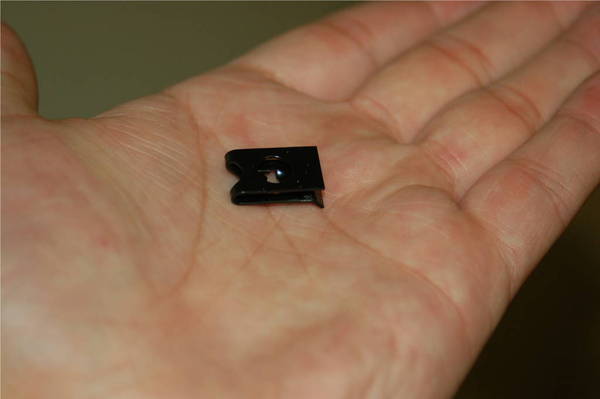 in order to install the clips in the right position to line up with the holes on the outlet i knocked out the side of the hole with a square file i also got a Harbor Freight.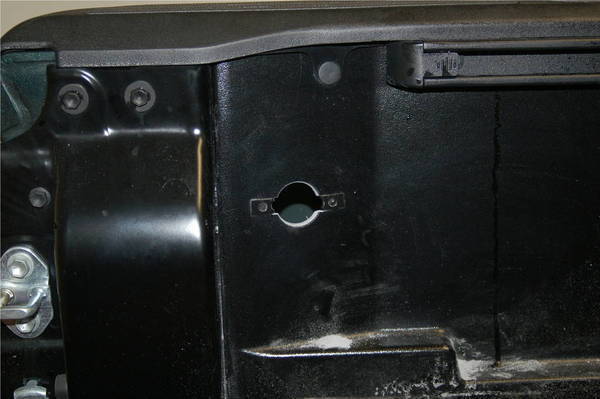 Next thing was to wire it up! i put power to the power block and ran the ground to a bolt under the rear bumper sorry this is the only thing i forgot to take a picture of.... go figure. use your imagination.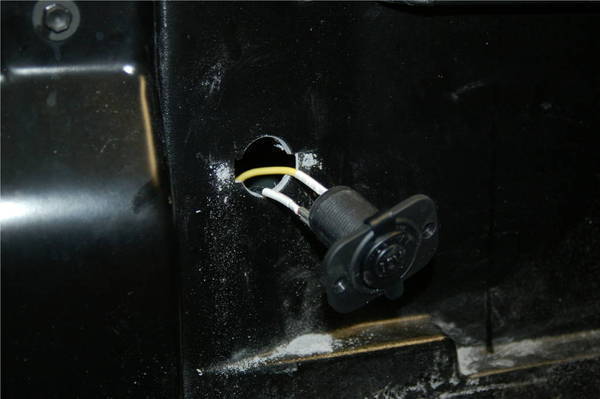 After i installed the hardware it was time to a test. the only thing i had at the time was this usb converter
After that i cleaned everything up and was left with this.... the finished product.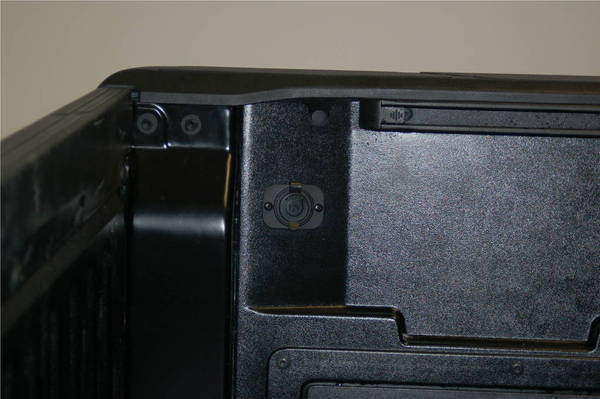 Total Cost around 8 dollars in parts and 15 dollars in tools!