Hey guys and gals..... I don't know if this has already been posted. If so, my apologies. I wanted to change my black door handles to the color keyed ones that matched my vehicle.
This is for the 2nd gen. Tacomas (2005 - 2010)
Tools needed:
1 #30 Torx bit screwdriver
1 small flathead screw driver
Parts needed:
2 door handles (part# 69211-AE020-B8) $24.00 each at my local dealer. The last two digits is your vehicle color code. "B8" is for Magnetic Gray
2 lock covers (part# 69217-AE020-B7) $4.00 each. "B7" is also for Magnetic Gray
Start: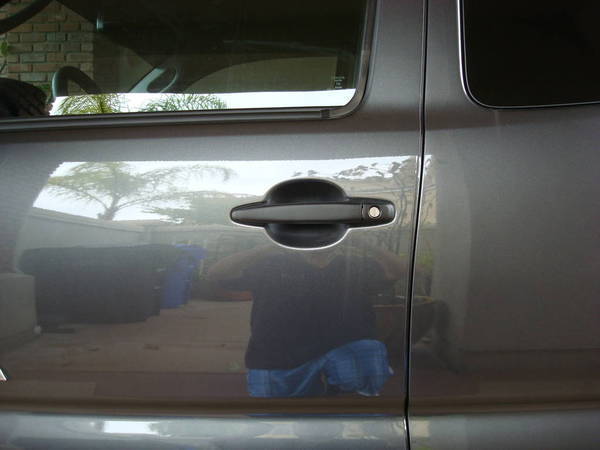 Step 1:
Open door and locate black plastic cover.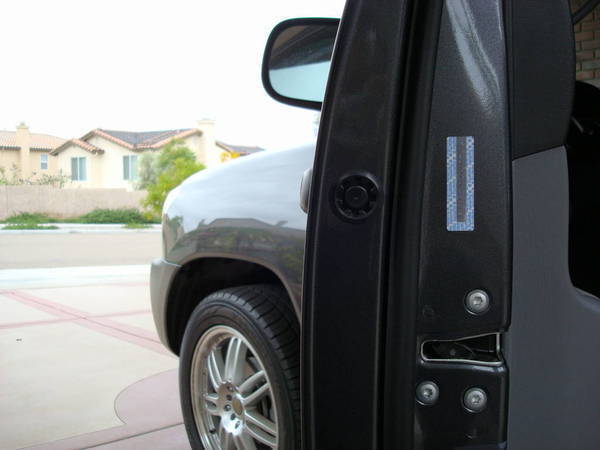 Step 2:
Remove plastic cover. I just used my fingernail so I wouldn't scratch the paint.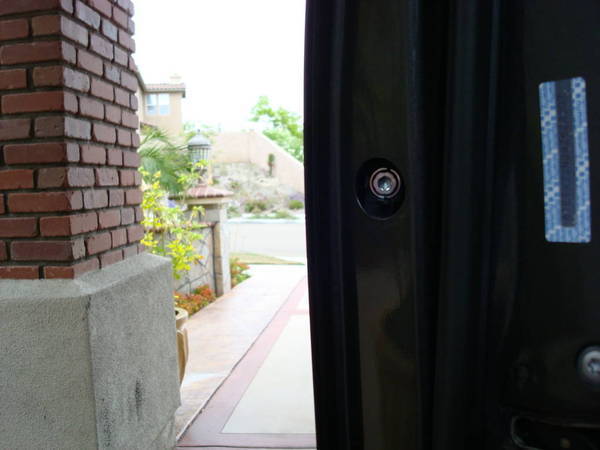 Step 3:
Using #30 Torx Screwdriver loosen the screw all the way.
DO NOT
worry about the screw falling into the door. It has a retainer clip holding it in place.
DO NOT
try to remove the screw all the way out.
Step 4:
Slowly remove the lock mechanism. I used my fingernail to pry it away from the door and used a rocking motion to wiggle it out.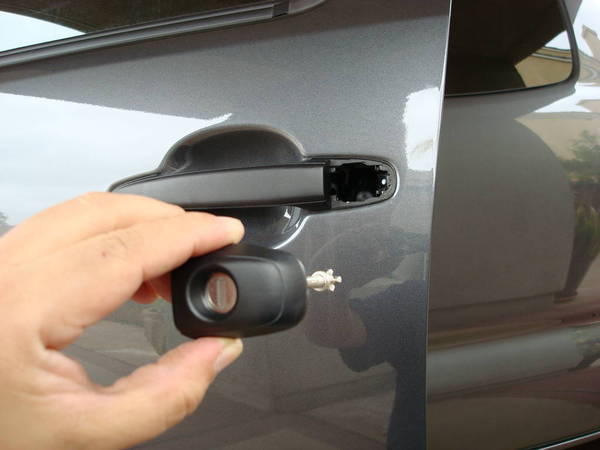 Step 5:
Remove black cover from lock mechanism. You will now use the screwdriver to pry the cover from the mechanism.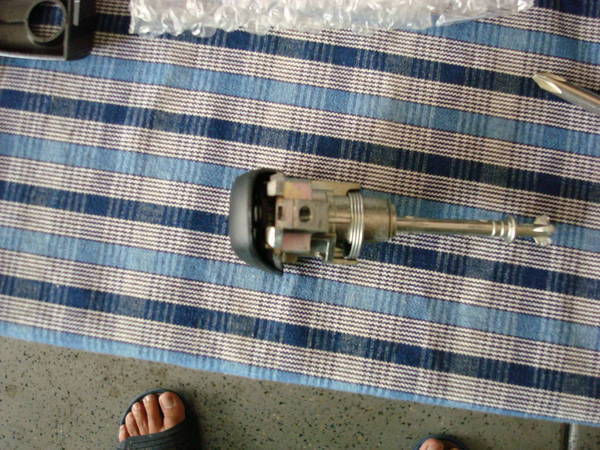 Step 6:
Handle removal.
WITHOUT
pulling up (like you were going to open the door), slowly slide the handle back towards the opening until it clicks out and pull out of door.
Step 7:
Insert new door handle into opening and slide it forward into place.
Step 8:
Replace new cover onto lock mechanism.
Step 9:
Slowly insert the lock mechanism into the door. Then with one hand holding it in place, use the other hand to tighten the #30 Torx screw.
Step 10:
Reinstall black plastic cover by snapping it into place.
Removal/Replacement Complete.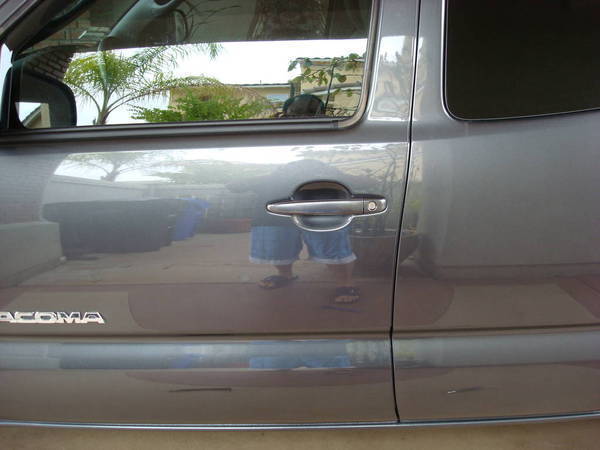 This whole process took only about 20 minutes for both doors. Mind you, I am not Mr. Joe Mechanic. I was actually gonna pay a friend to do this mod. However he flaked on me for the past few days, so I learned and did it myself.