I recently bent the crappy 1/16" "skid plate" on my westin ultimate bull bar just going through a deep puddle. I knocked it out and then tried to think of something to make it behave a little more like a skid plate and came up with this(sorry for the cell phone pic):
I used six 2" x 1/4" bolts to bolt two sections of 1.5" steel pipe to the back of the skid plate to make it a little beefier, still no substitute for a real skid but it should help and it looks cool too
I am going for a no chrome look on my truck so i found some black spray Plasti kote truck bedliner at walmart and sprayed the whole thing up. I love the new look!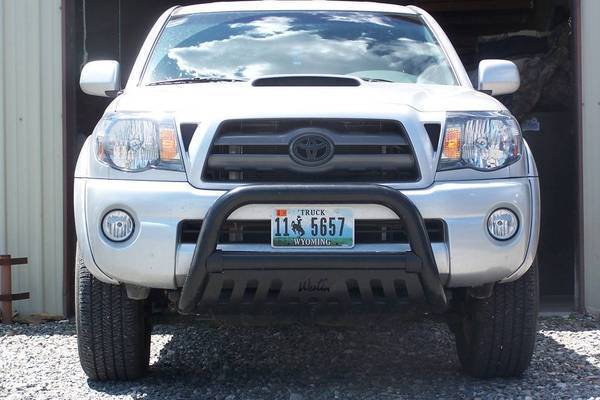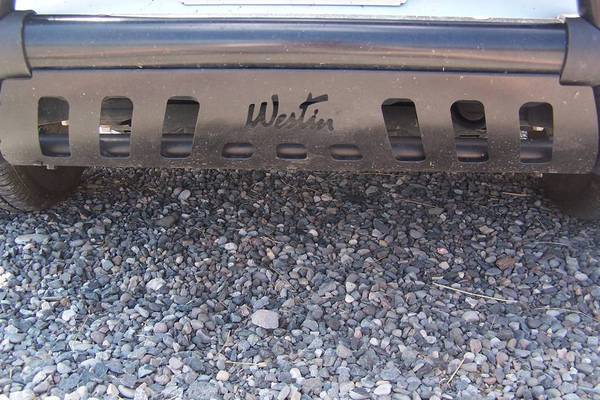 Just thought I would share! I wouldn't recommend this bull bar for any functionality but it looks frickin sweet