Quote:
Originally Posted by
bridaw
I still love my diamond back cover. I must be the only taco on here running a diamond back.
Shame since I have yet to find another cover as tough and versatile for my needs here in SoCal. I know it isn't for everyone but I've had people stop me all over the country and ask who makes it.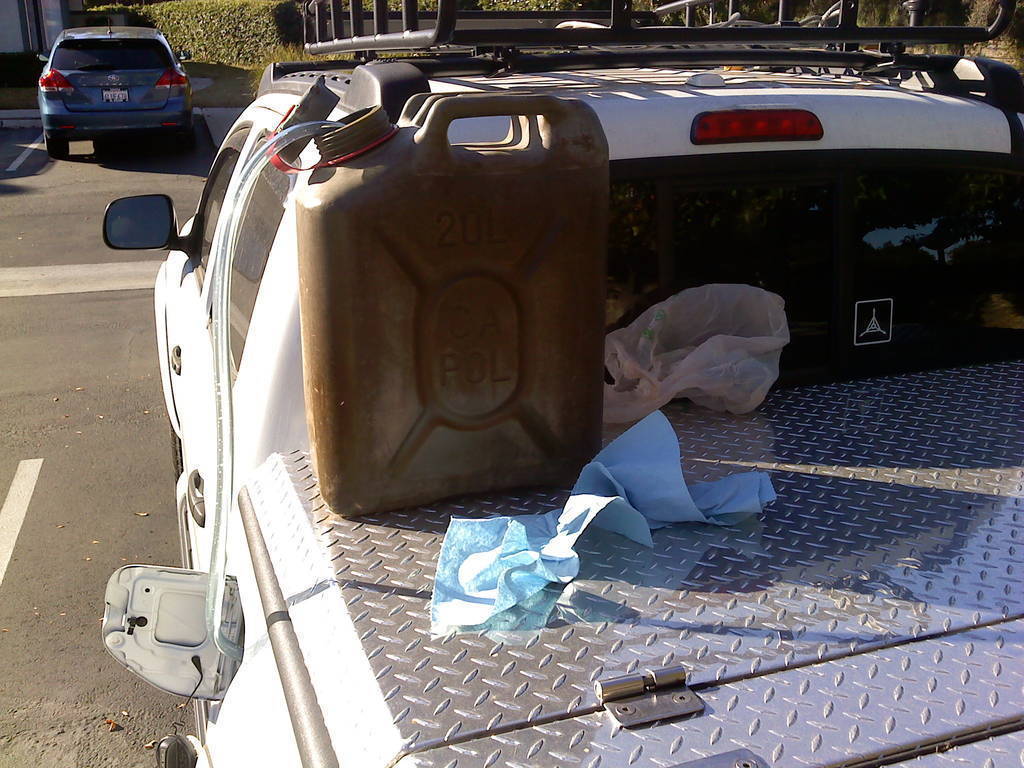 The cover is MADE IN THE USA specifically for the Tacoma. It easily supports 400 pounds so I stand on top of the thing to re-fill the tank with my scepter cans. I stand on there with my son + gear when we load the basket on top. I use it as a work platform. I am considering installing tie-down cleats and some day maybe rack hardware directly to the panels.
Both panels lock and have dual gas pistons to lift and keep them open. I can fold back the front or rear panel so they lay flat, remove in seconds, or strap down. I have direct access to anything I need in the front of the bed while more than half the bed remains dry/secure. The center panel has dual rain channels along the hinges, the rest of the water just runs over the edge of the cover and off the truck. The compression seal/weather strips can easily be replaced when the time comes and won't cost much. It keeps the bed very dry and it keeps out the dust and empty soda cans.
One person can remove all three panels in a matter of minutes. The front and rear without any tools in seconds, the middle with a socket wrench and a couple minutes. If I need to remove the entire cover it stores more easily than many out there and I can do it faster than most. I haven't seen anything else that compares. There are different panel configurations available and they have heavier duty and lighter duty covers than my SE.
Photo I posted earlier in this thread with the panels open:
I've had a few guys ask questions about the cover so here are a few more shots I posted.
I keep this action packer padlocked to the D-rings I installed in the bed. It fits perfectly and removes easily.
This is what it looks like with one of the panels folded back flat.
I'm close to pulling the trigger on this cover but have a few questions:
Are you still able to use the deck rail system with the cover on? I want to use the oem cargo divider as well.
Do you have a bed extender? Wondering if the bed extender can flip in and out of the bed with the rear cover folded over.
Thanks!