Has anyone over here done it yet? I saw on another forum (Vince, I think he is on here too, SWB XR)
If so post some pics of it, I want to see some more photos of the finished product on different color trucks.
You cut the taillight using a dremel. The second light I cut apart I did much better because I knew what I was doing. You don't want to cut just through the black line that you can see but not deep enough to where you hit the red portion of the light.
After you've made your cuts you'll need to try and pry it off slowly working your way around the light. You'll probably need to make a few more cuts in certain areas because the plastic that you cut will harden in some areas. Don't force it off though because it looks like it will chip the lense.
After you'll want to sand down the are where you just cut so later you can reseal the light.
Next tape off the areas you don't want to paint.
This is as far as I've made it so far. I'm happy with my tape job to this point, but now I'm not sure if I want to keep all the reflectors red. I'd like to paint more black but I'm worried about local law enforcement hassling me so I'll probably keep them red now that I think about.
Here's the only picture I have of my progress so far: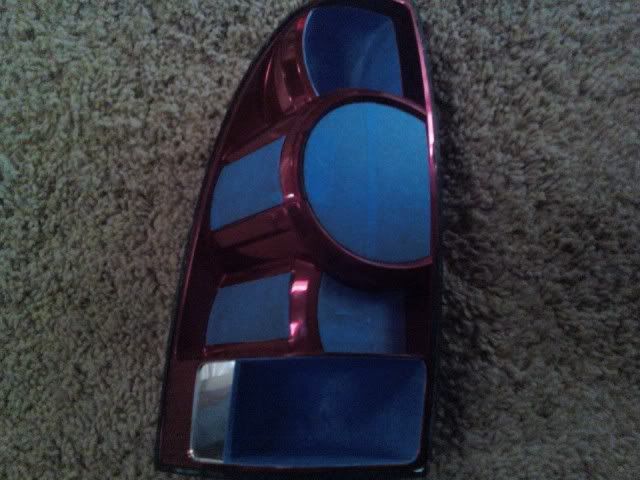 I just finished taping the second light during my lunch break, so maybe I'll prep the light to paint later.
More pics to come....
Vince if you're on here thanks for your write up. Post some pics so the guys over here can see how well yours came out!