Hello Everyone,
Today I installed a
ToyTec
diff drop on my 06 Tacoma and figured I would take a few pics for my brothers at TW. It is a rather simple and easy process that anyone with a few simple tools can complete. Hope you find it useful.
What you Need:
- ToyTec Diff Drop Kit: Part Number TAC-DR-05
- 22mm Socket (for the diff support bolts)
- 19 mm Socket (for the new grade 8 bolts)
- 12 mm socket (for the skid plate bolts)
- Adjustable wrench
- 1/2" socket wrench
- 3/8" socket wrench
- 3/8" socket extension
- Torque wrench
- Anti-Seize Lube (to protect the bolts from cross threading)
- Demel Tool
- Spray Paint
Step 1: It always helps to read the instructions...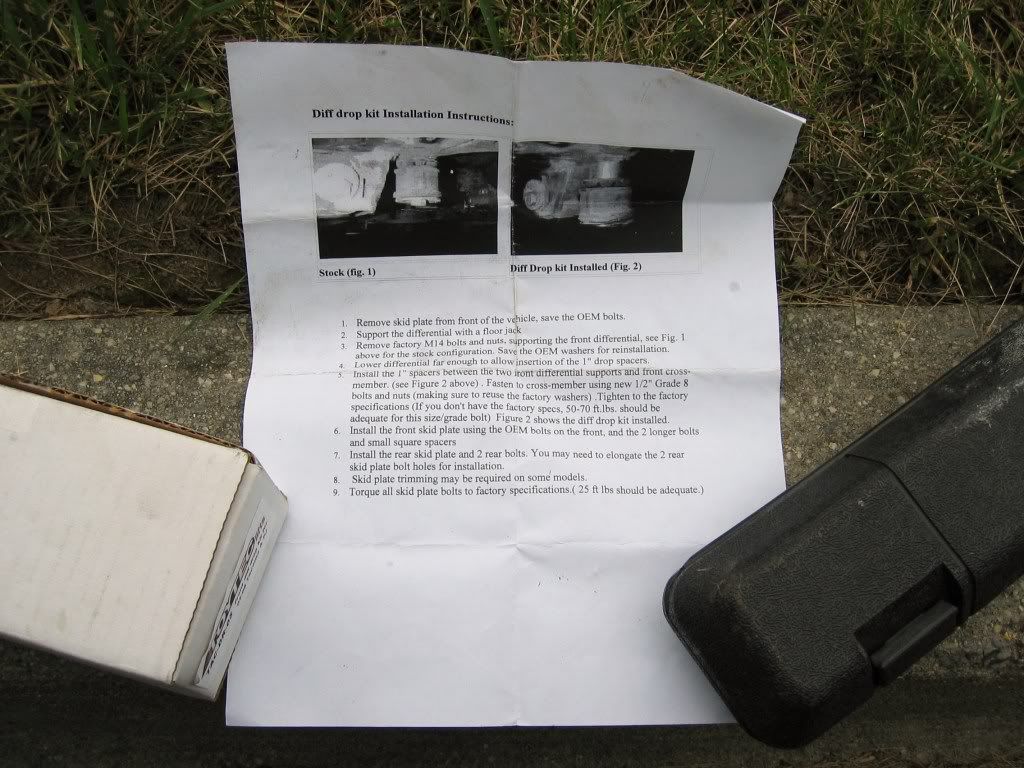 Step 2: Remove the front skid plate using the 12mm socket and 3/8" wrench.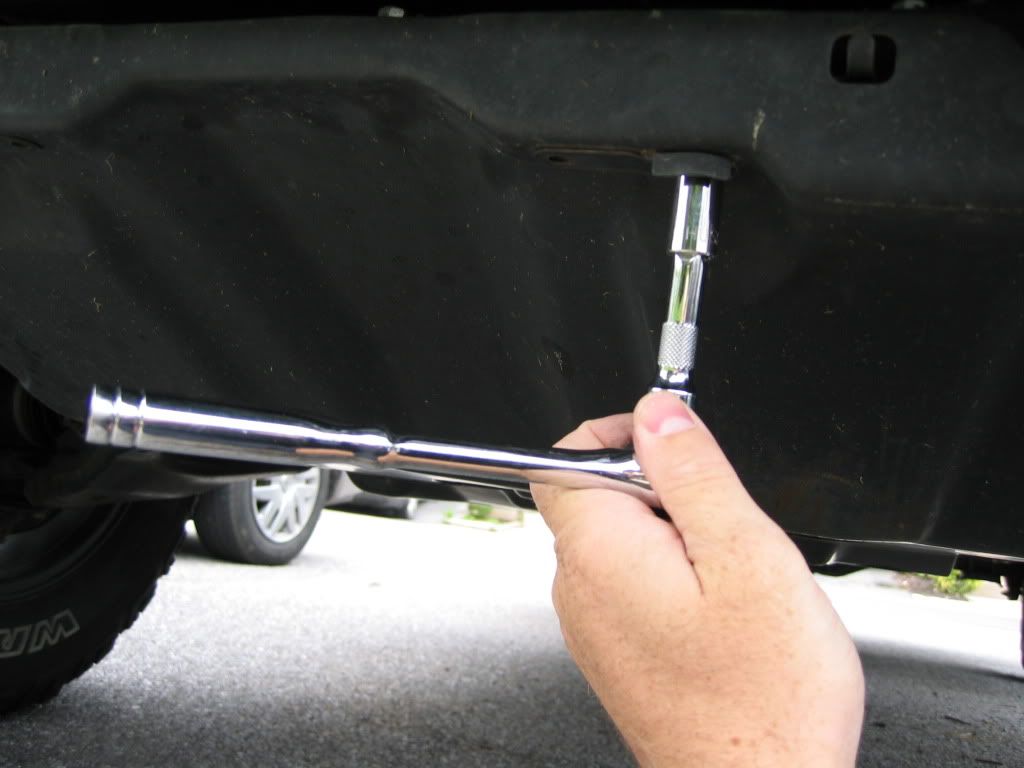 Step 3: Remove the second skid plate using the same 12mm socket.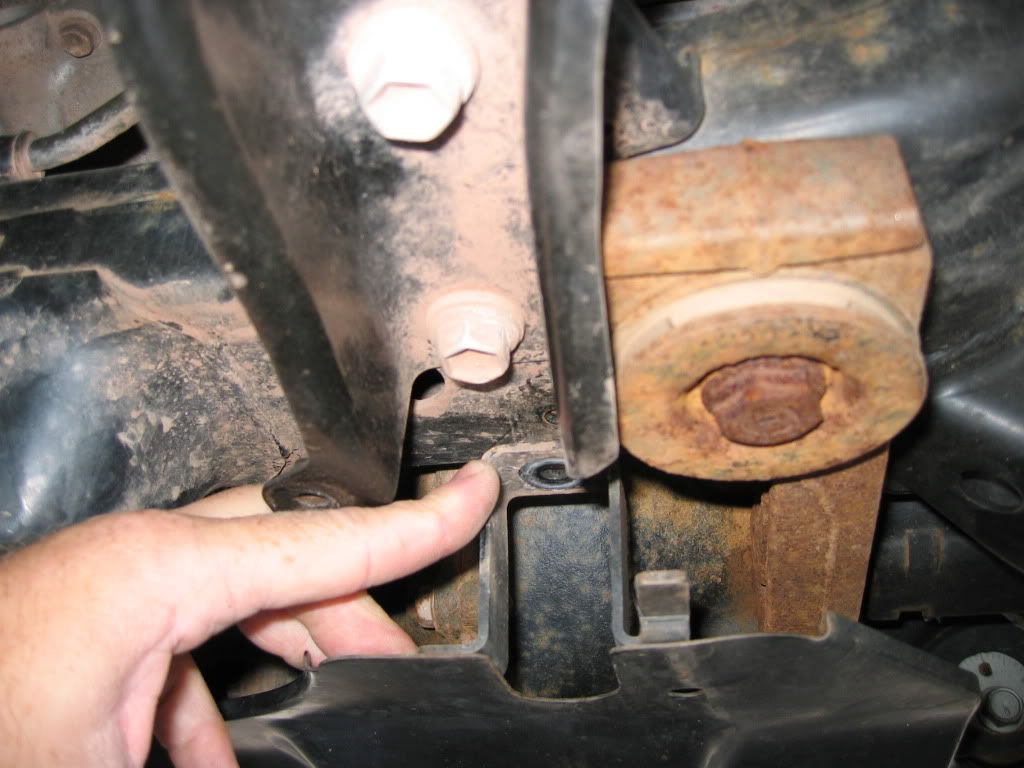 Step 4: Find the differential support bolts.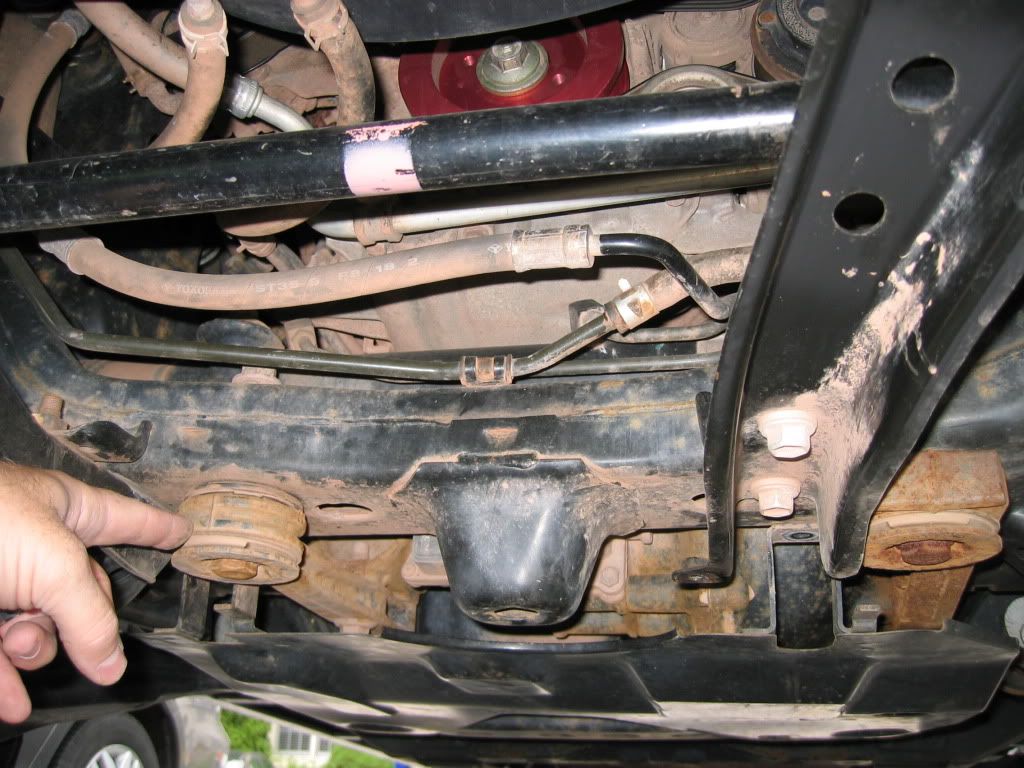 Step 5: Support the diff with an old rusty jack barrowed from a friend.
Step 6: Loosen (do NOT remove) the diff support bolts with 22mm socket and the 1/2" socket wrench.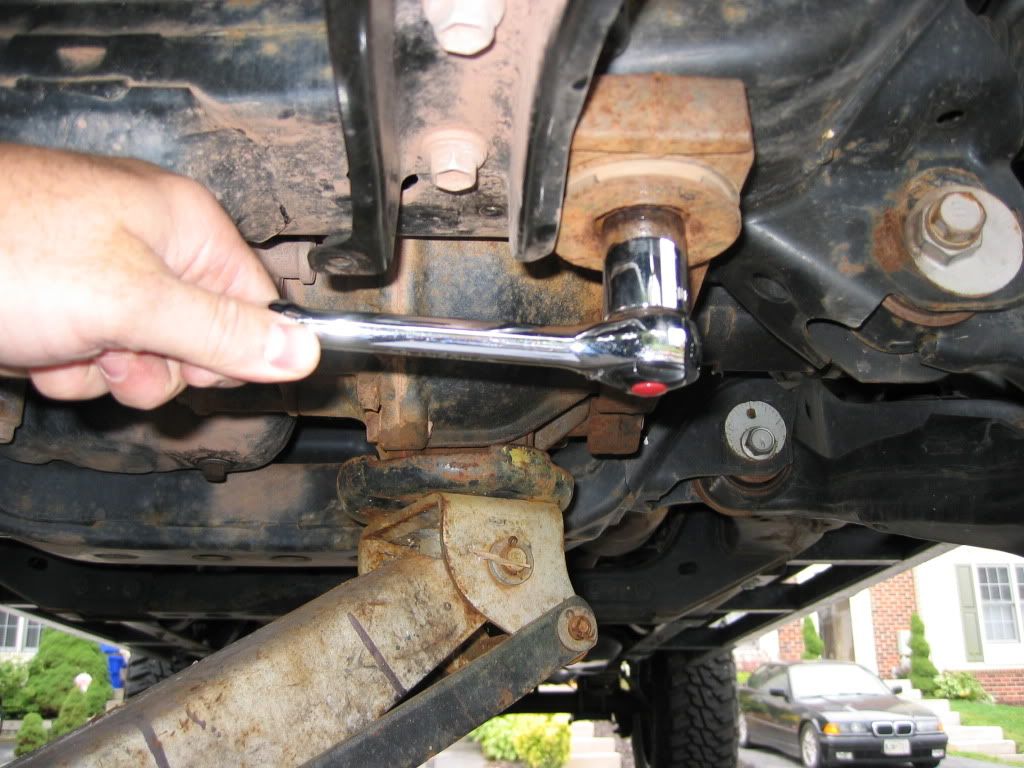 Step 6.5: Remove the diff support bolt on one side while leaving the other bolt loose but in place.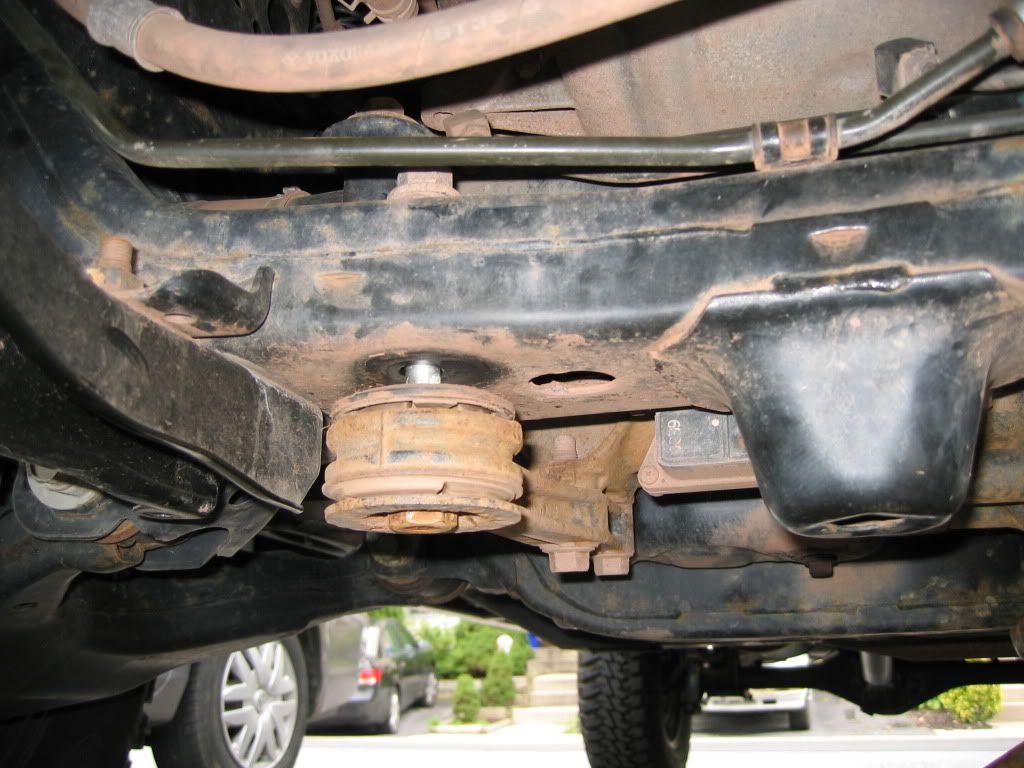 Step 7: Install the provided diff support spacer and grade 8 hardware. (You will need and adjustable wrench to lock the nut in place while tightening from the bottom with a 19mm socket and the 1/2" socket wrench). Don't forget to re-use the large factory washer.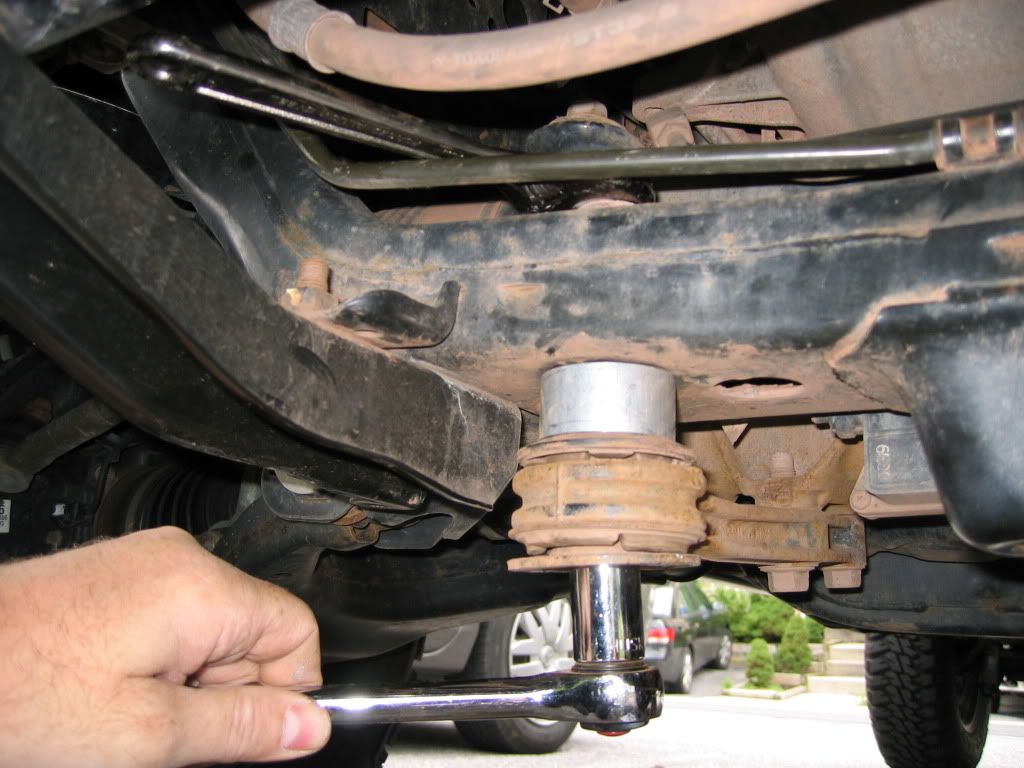 Step 7.5: Complete the other side.
Step 8: Torque the new bolts to factory specs. (I torqued them to 70 foot pounts).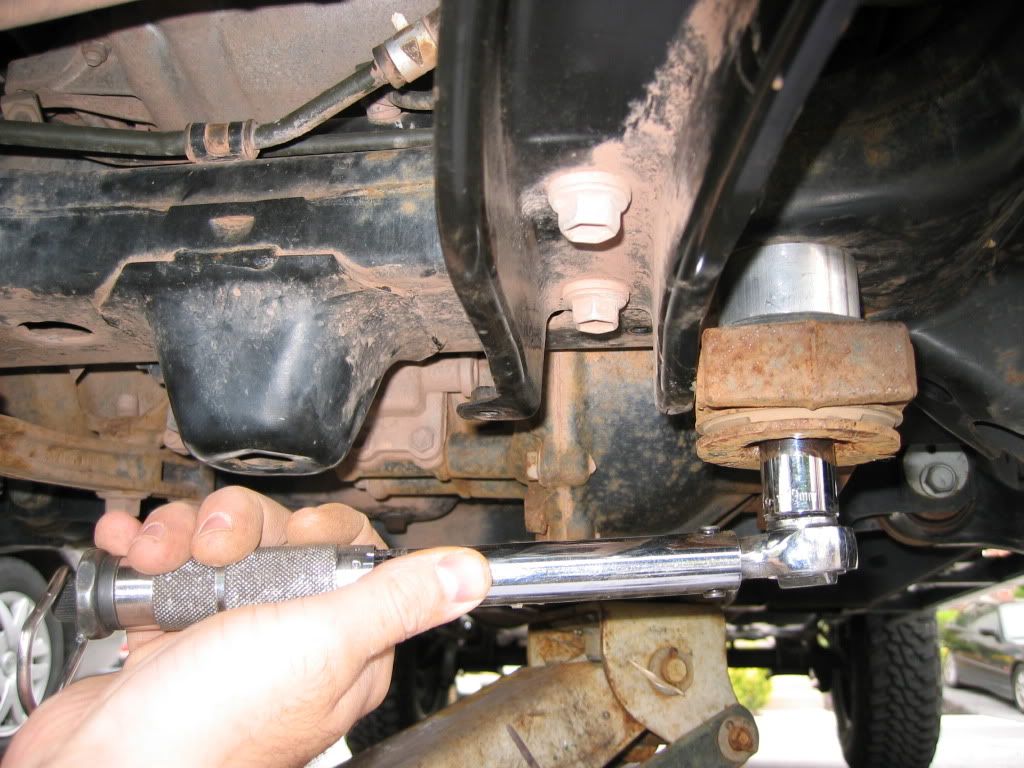 Step 9: Elongate the front holes in the rear skid plate (for better fittment).
Step 10: Cut off the two tabs on rear skid plate to assist with re-installation. (Mine contacted the diff support so I used a Dremel tool and a cut off wheel).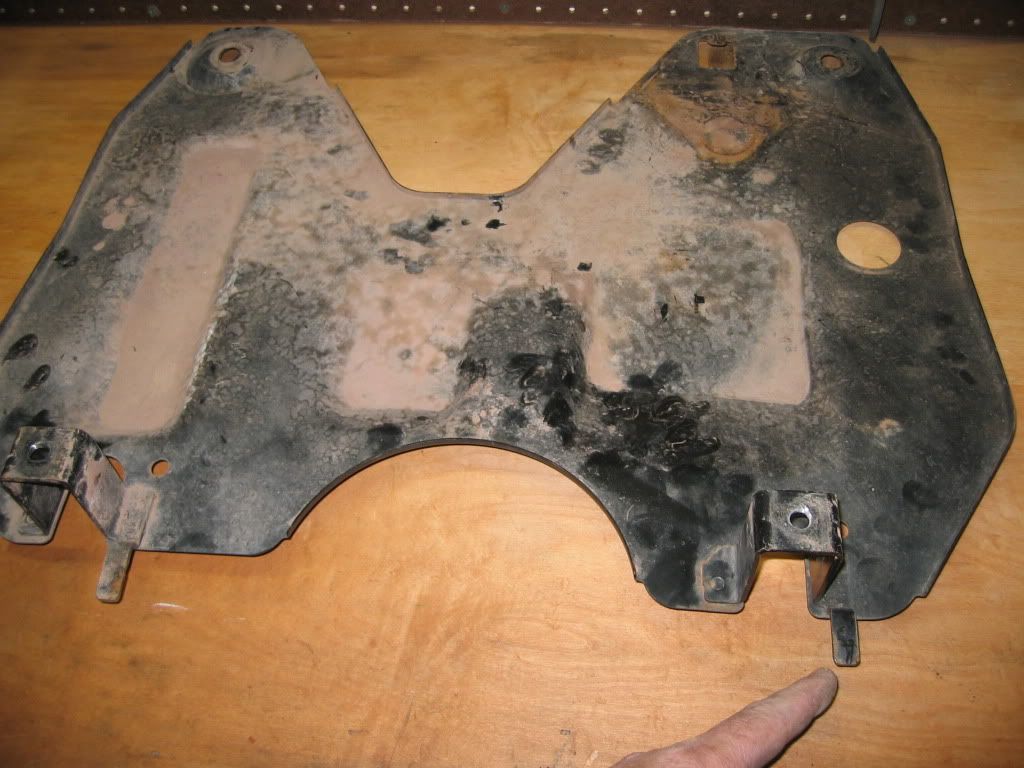 Step 10.5: The tabs are cut.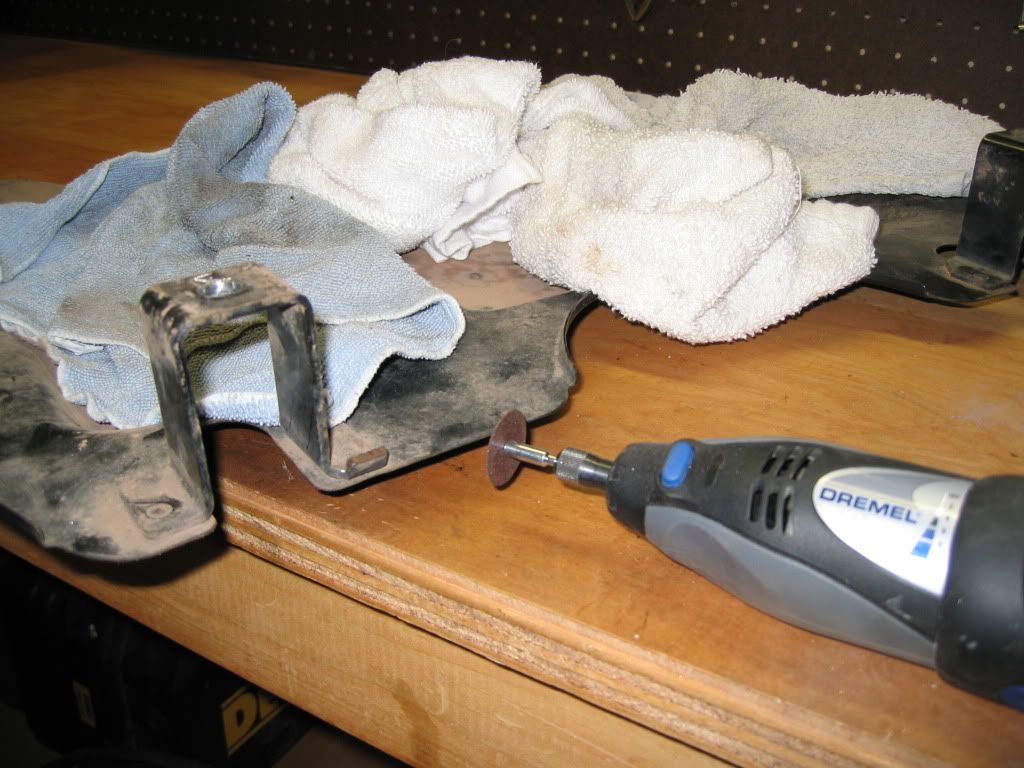 Step 11: Trim about 2 inches off the driver's side front edge of rear skid plate.
Step 12: Reinstall rear skid plate. (Note the 2" cut off the upper edge of the skid plate)
Step 12.5: You can see the cut tabs...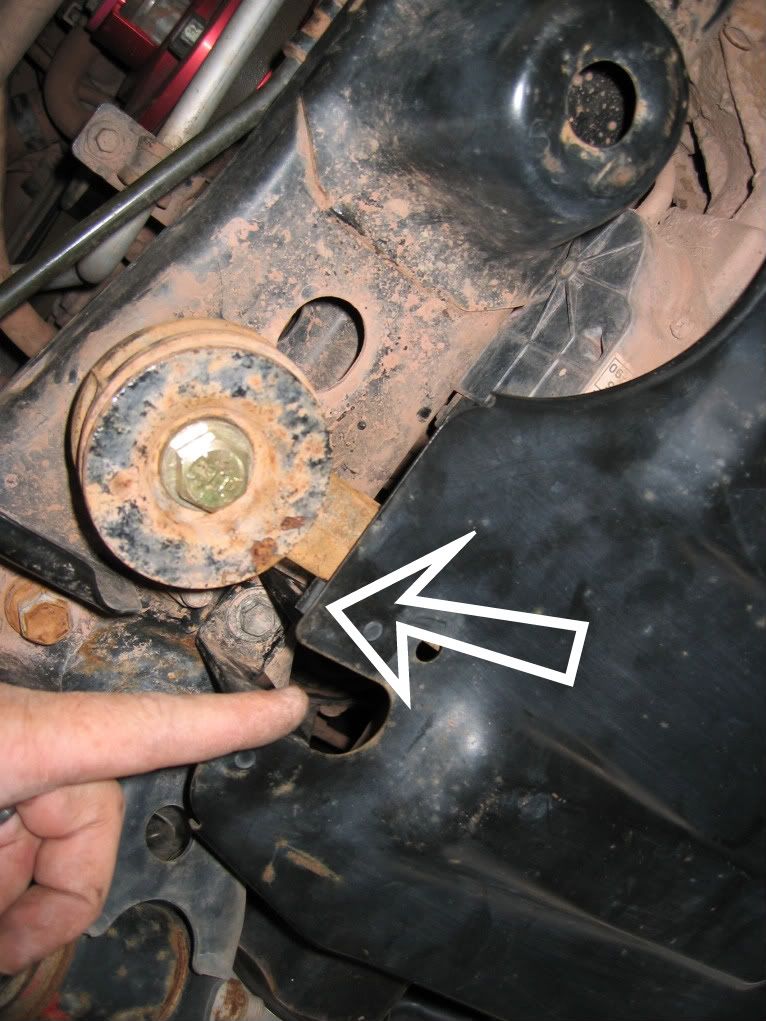 Step 13: Install the provided skid plate spacers in the back bolts of the front skid plate.
Step 13.5:Tighten front skid bolts, note the skid spacers.
Step 14: Torque skid plate bolts to factory spec. (I torqued them to 25 foot pounds).
Step 15: Enjoy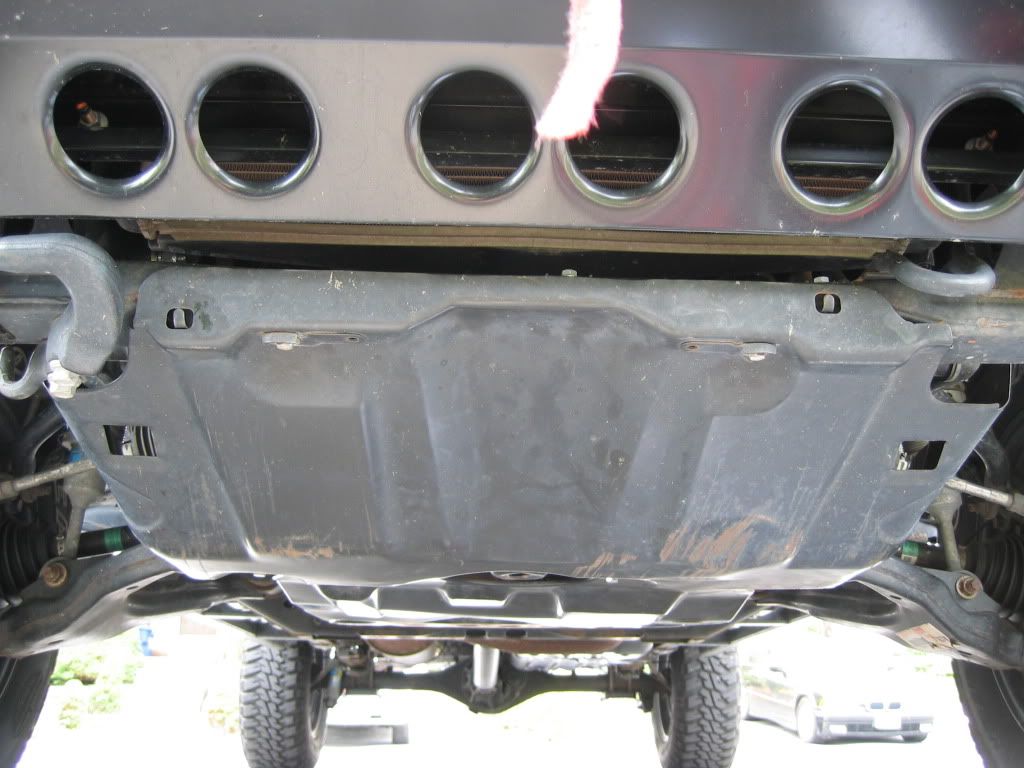 CV Joint - Before
CV Joint - After
This thread is for informational purposes only.