Here's the new radio: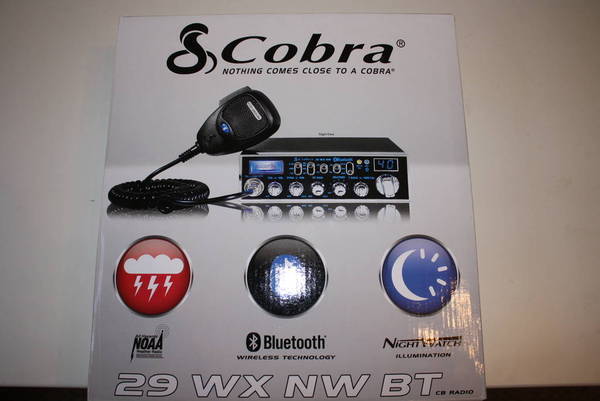 The Cobra 29 WX NW BT radio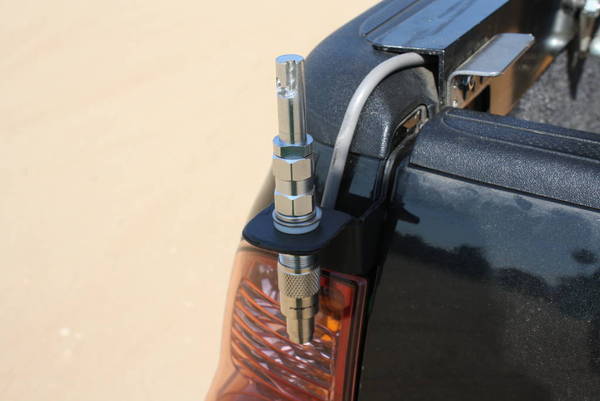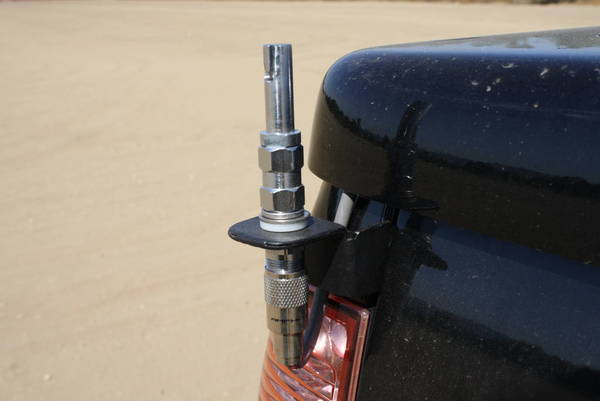 The mount I made is a stolen idea from evilmonkey. Its a little more refined. I used 16ga steel I had lying around the shop. Cut a few shapes, threw a few bends on it, welded a couple spots, and painted it up.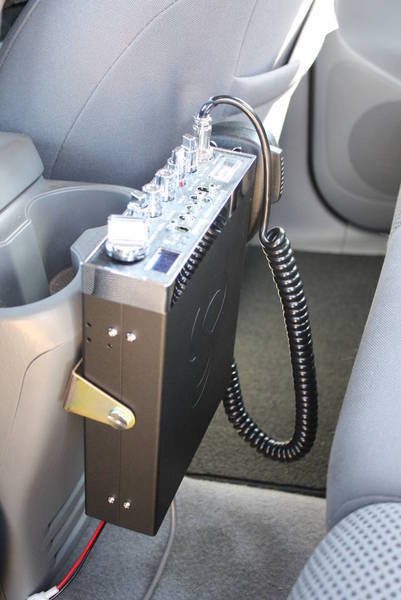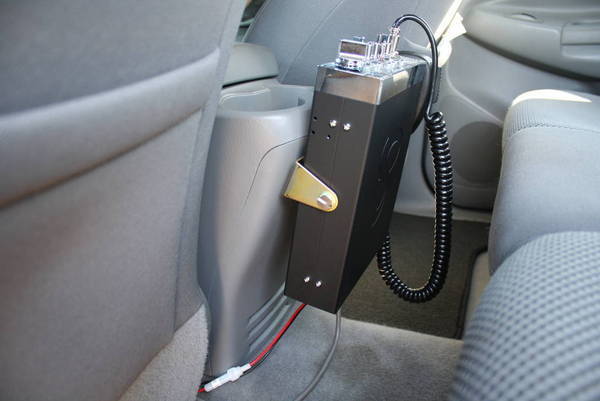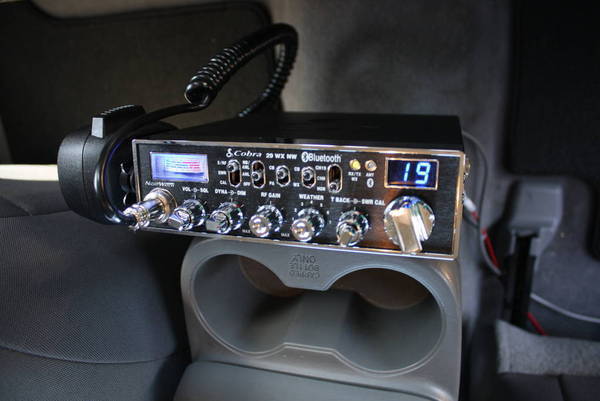 Here's the radio mounted in the cab. I looked everywhere for a spot to mount this, but this radio is huge. Anywhere else would have been banging me or the wife in the knees. So this is where it ended up. It will really only be used when driving cross country (every few months) so the position works just fine. A quick glance and you can see all the controls.
I ran the power along the drivers side directly to the battery.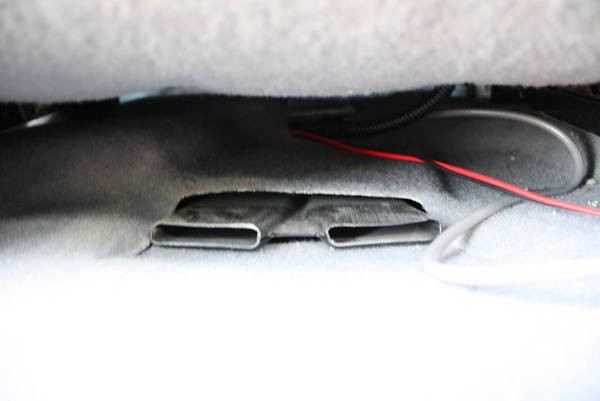 There is already a spot under the drivers seat, near the rear air, that the carpet is sliced. I ran the power cables and coax through here. The coax was run under the truck, and through a a grommet in the floor pan along with a large cluster of wires. Its almost directly below the drivers seat.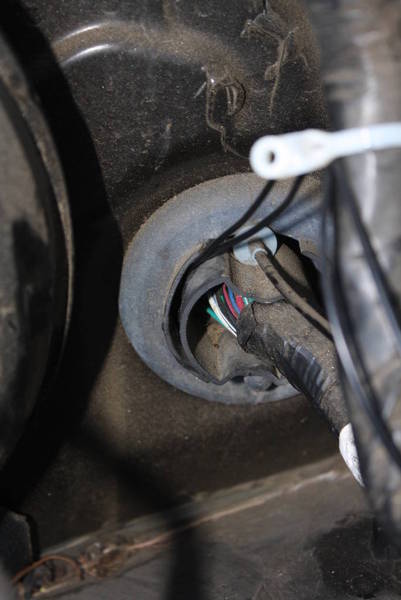 Pulled the two power lines through this grommet in the firewall on the drivers side. Connected them to power and ground on the battery.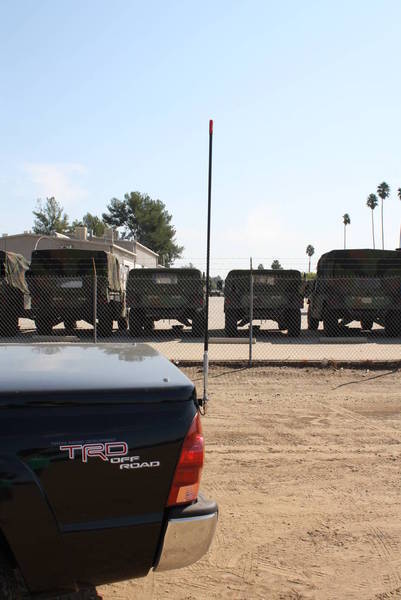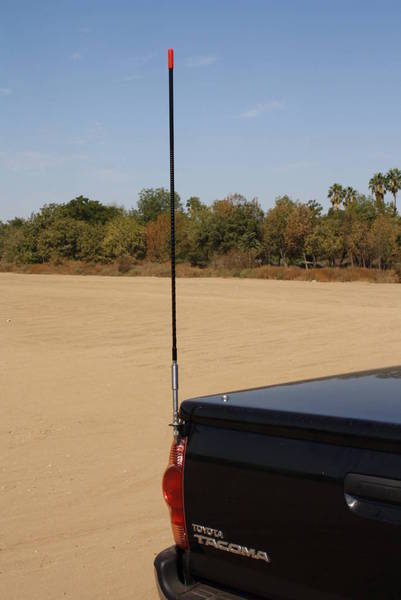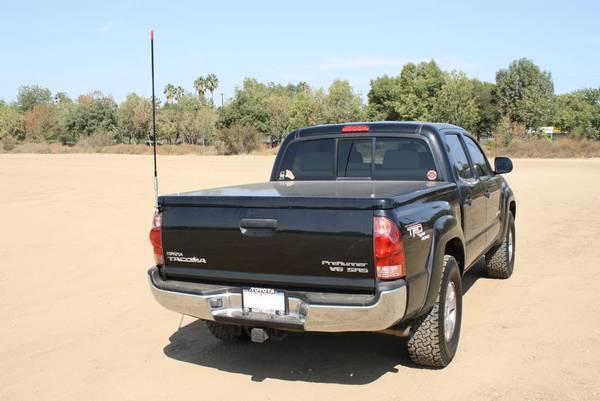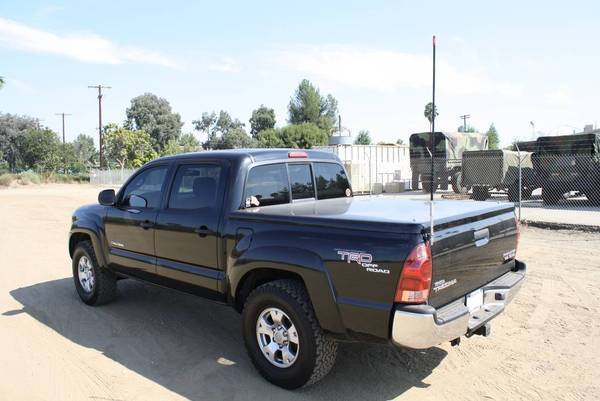 A few pics of the truck with the antenna. About half the antenna is above the roof, so the reception is pretty good.
Once everything is installed, I used an SWR meter to fine tune everything. This Firestik antenna has a quick tune feature on it which was really handy. After one adjustment I was getting readings of 1.5 across all channels. Reception is good for about 2 -3 miles with this setup.
Thats about it. A few hours total (not counting watching the paint dry on the mount). If you want to mount a CB in the front of the cab I would go with the Cobra 18. Its more compact. This radio has everything. Weather, backlight, Bluetooth. I love it. Not one to shamelessy promote a company, but
http://www.rightchannelradios.com/
has everything you need and the customer service is incredible. I highly recommend them for an experienced CB'r or a first timer. They were great. Please check them out.