When I was looking for info on removing my rear headrests to get my windows tinted i was left feeling it could have been a little more complete. So I took some pictures to help people out in the future. But you should read this thread first.
http://www.toyotanation.com/forum/sh...d.php?t=264071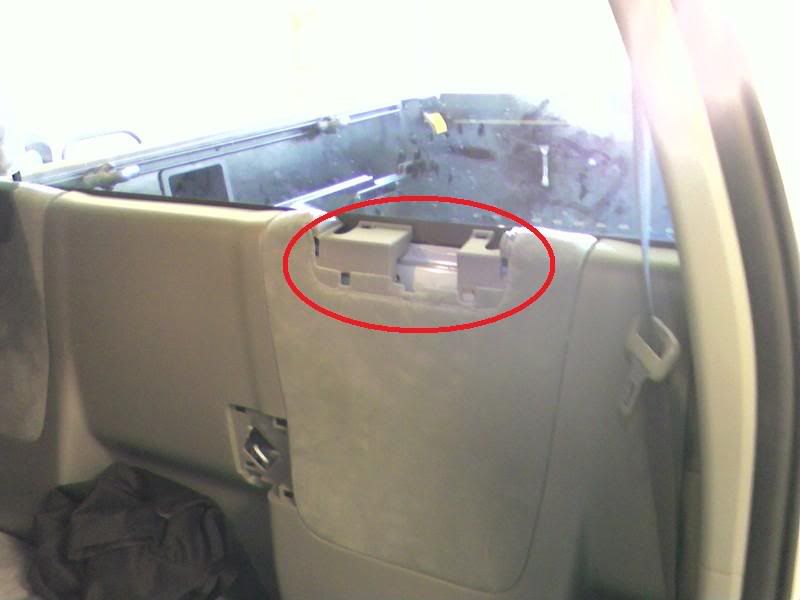 In this picture you see the plastic piece that sits below the head rest is removed. This part pops right off with very little force and no fear of breaking it.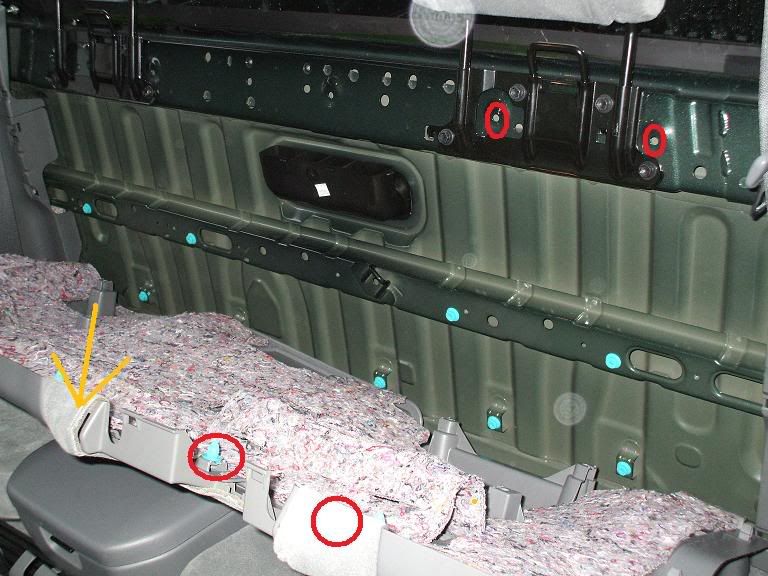 Here you can see circled in red the green clips he speaks of and where they snap in. He says to get a screw driver behind them and pry out. I did the first one this way, and realized you could just pull on the panel. The area you dont want to pull on which he refers to as the "cloth covered plastic" piece is pointed to with the orange arrow, listen to him dont pull on it use the plastic around the piece and everything will pop out.
Another shot of the clips he speaks of.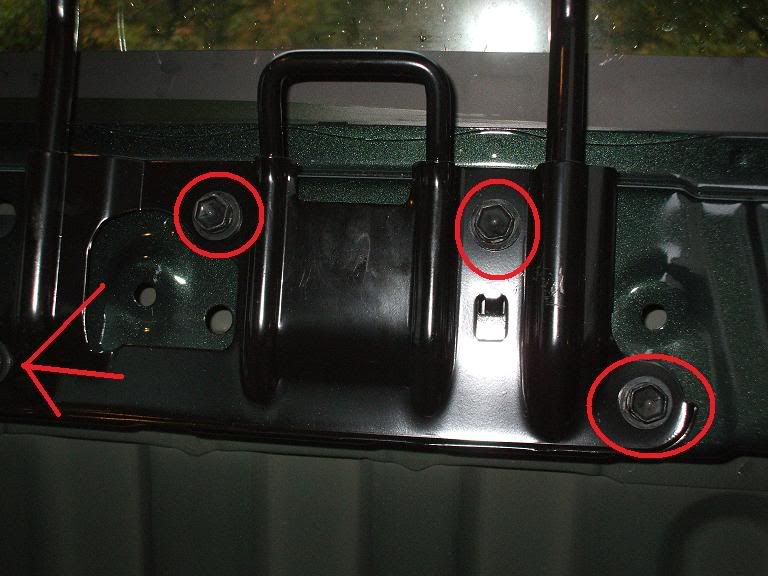 Heres a shot of the bolts he speaks of removing, this should give you an idea of what your trying to reach if you dont want to pull the whole panel down.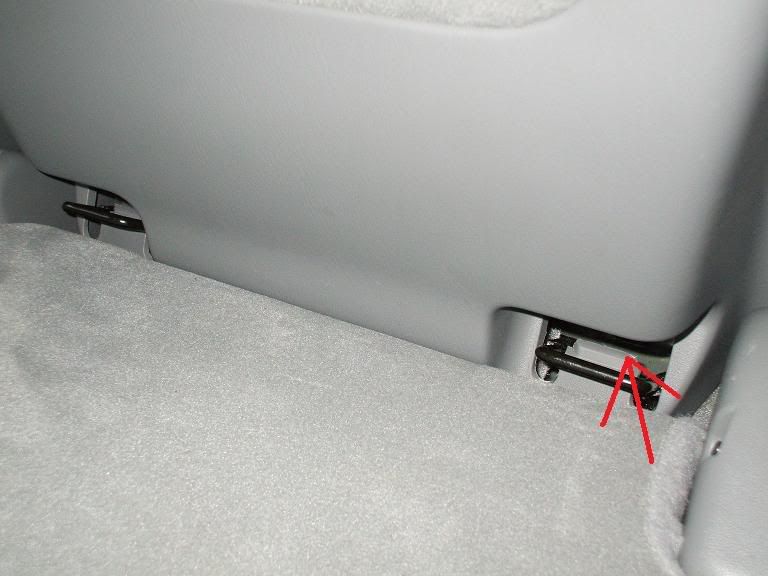 Now if you want to completely remove the panel there are two plastic plates that go right here on the drivers side where the red arrow points. You can remove them from behind by pushing on them.
You'd also have to remove the drivers side rear seat bottom. The bolts are under the carpet but easy to get too.
What it looked like when it was done.
Now when you pull the panel off at first most of the clips will stay in the sheet metal and not in the panel. I used a pair of needle nose pliers and a flat head screw driver to remove them. Get behind the clip, in between it and the sheet metal and the clip and pry out with the screw driver and then grab it with the needle nose and pull. They suck but they'll come out, i didn't break any. Slide them back into the slots on the panel and then pop it back into place. I'm not responsible for you lacking any kind of mechanical ability, finesse or just being like a bull in a china shop while trying to remove delicate pieces of plastic. Hope this helps if these have been bothing you or you need to remove the rear panel.