I began the install of the PIAA 510 fog lamps last weekend. It rained 3 mornings this past week and the lights work well.
Here is a pic of the install lamps.
I drilled a hole 2" from the rear of the fog lamp assembly and that gave me the clearance for the fog lamp to fit in the opening.
However under the hood was a temporary wire job. Butt Ugly.
Today I went to work on a fuse panel/relay center that I had planned for under the hood.
I needed to cut the buss bar to 6"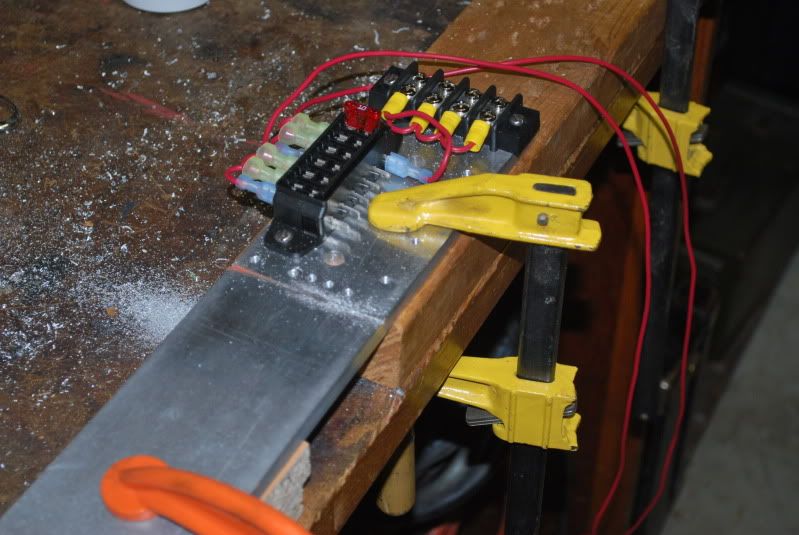 Here is the finished install with room to add 3 more relays and an extra fused circuit that may be required in the future.
A few night time pics of the new lights.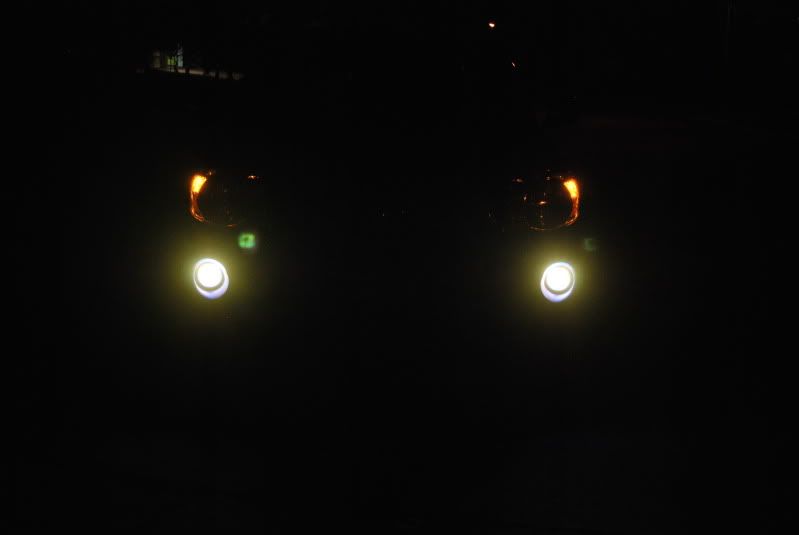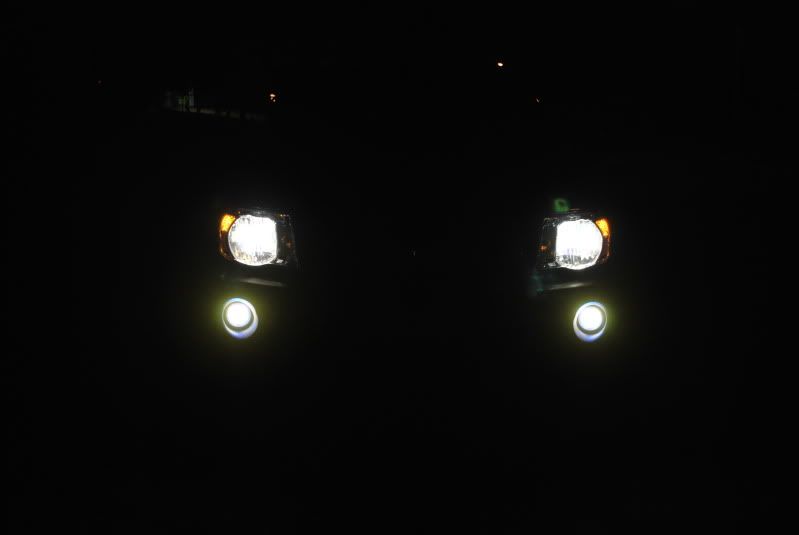 What is nice is that now adding lamps to the bed or a set of driving lamps will be an easier project. All I need to do is add wiring to the lamps and add a switch. I ran an extra 8 wires from the fuse paned to the area where the existing fog lamp switch is located.