A few weeks ago when I did this project, I searched for this and didn't find many answers. I found enough to get by, but I also didn't find any photo's so I decided to try a quick write up.
The first thing that I did, was remove the piece of carpeted cardboard at the bottom of the console. I used a small dental pick to get around the side of it and just lifted straight up. With that out of the way, the 2 bolts that hold everything in are exposed. For the life of me, I can't remember what size they were, but any metric socket set will probably have it (10 mm maybe?).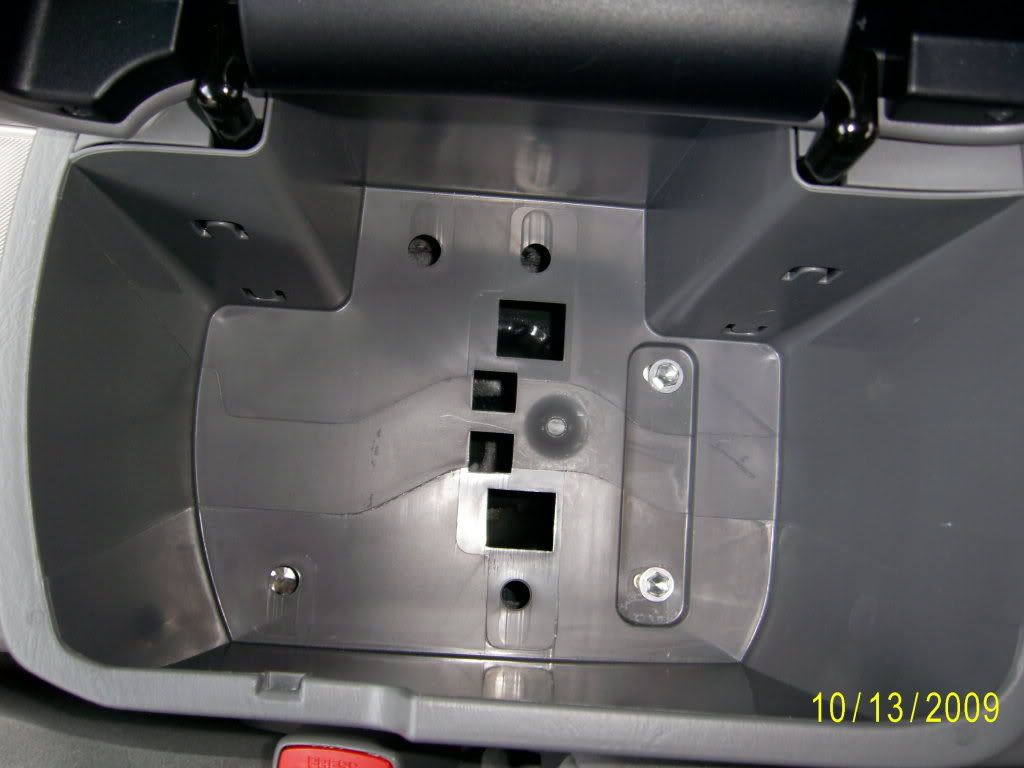 After removing those two bolts and putting them aside, I removed the shifter knob, and the front cupholders. These came out very easy, simply grab from the rear, and pull up, be careful not to pull to hard and break something, but mine simply popped right out with minimal effort.
With the cup holder out of the way, you can now reach your fingers under the plastic trim that surrounds the shifter and push up from the front. This too is held in with plastic clips, so be carefully not to pry or pull too hard as they appear they will break very easily.
Now that the shifter trim is removed, you can access the 2 screws that hold the console to the shifter. These were just 2 phillips head screws, but they were in very tight, be extra careful with these as they just screw into plastic. I've broken enough plastic in the past to know when something is too tight.
Once you have these out, you can now lift the back of the console up a bit and slowly pull it towards the rear of the truck. There are a few clips on the front by the dash, these were the only ones that I recall, and they came out fairly gently. With that out of the way, you now have a ton of room to run wiring or do whatever you want to do. For me, I simply added a hard wired 3 way cigarette plug adapter under the dash and needed to get the console out of the way to get the drill under there.