Will be receiving the Clarion CX609 tomorrow, I will post some pics and thoughts on it for those who may want an aftermarket double-din radio with the matching illumination capability.
Link from where I bought it with specs, etc:
http://www.sonicelectronix.com/item_...FQk75QodxBcWoQ
I went this route due to Pioneer not having the color match option (at least on the unit I wanted) and the same for Alpine (which would have been my first choice). Alpine did have a single din unit with amber lighting but some features were not available that I needed on it.
Here is a quick pic taken with my Pre.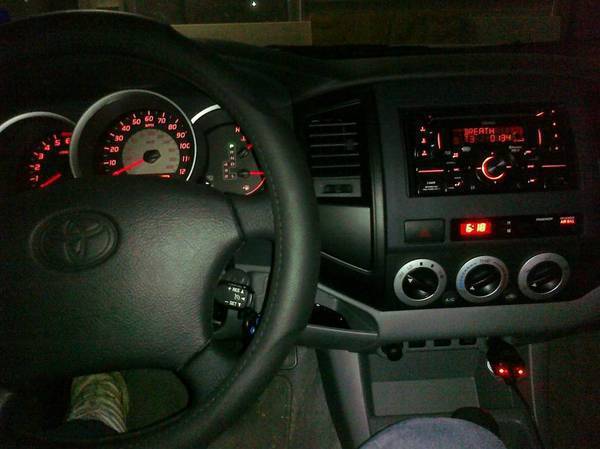 Just some minor details on bluetooth connection but was able to get my phone paired and works great. This unit is Bluetooth 2.0 and Pre is 2.1 so some items are not compatible yet until Palm patches for backwards compatibility (I guess).
I will just post this one as some of ya hate the looks of it anyway. :P