for us clueless types with respect to exhaust styles/sizing for tuning sound/tone at different speeds, where the heck do you start with learning those details? would i just start with talking with someone like catback directly, for example?
what does "WOT" mean?
Quote:
Originally Posted by
STiLL WILL
Sold the TRD catback to a friend, and decided to do a little something different....
I got the front pipe of a
URD
Mk2 3" catback and had my muffler guy create a custom full 3" turndown exhaust dumping right before the rear axle.
Being that this exhaust would be a full 3" to turndown, I opted for the biggest canister I could fit----chose a
Magnaflow
#12579. Canister is 5" thick, 11" wide, 22" long. Center inlet/center outlet. I had him put a 4" turndown to keep the tone as deep as possible
Installed pics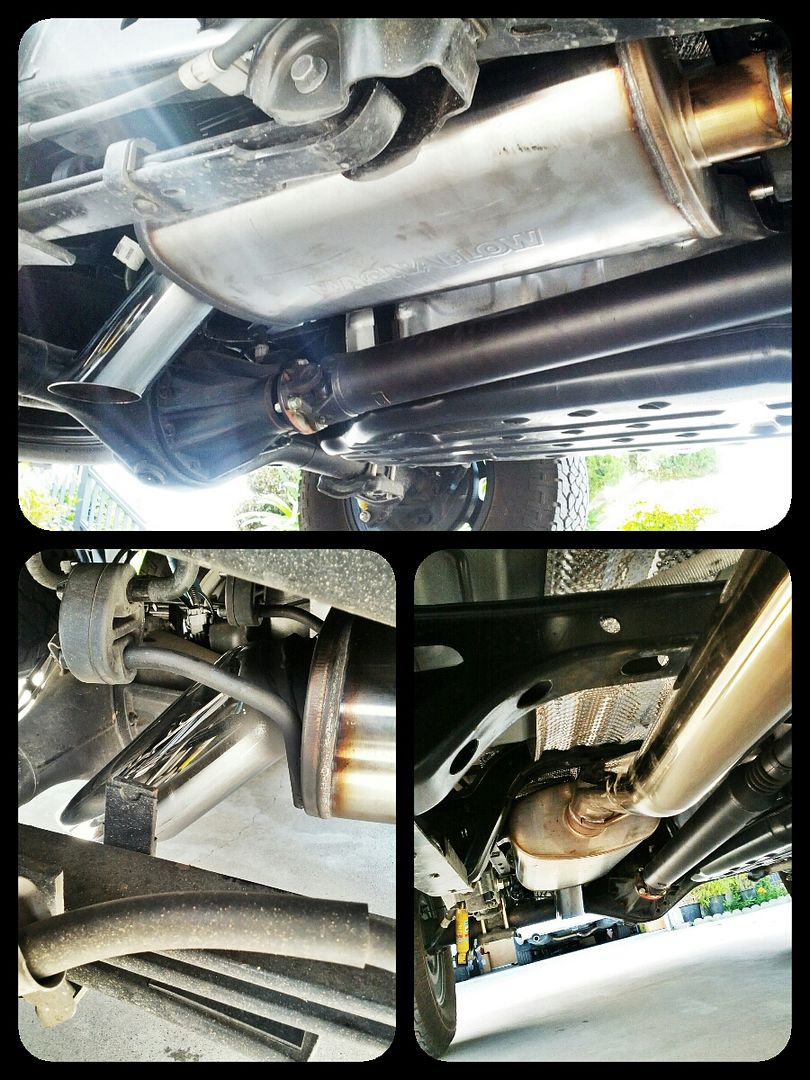 Freaking LOVE how this thing sounds. Very little drone---not anymore than the TRD Catback. It's louder than the TRD Catback but only in the way that its a lot more deep and throaty. At WOT, it sounds beefy! Best part, it's only loud when I want it to be loud. At idle, it's actually quieter than the TRD catback.