Well, here it is...
2008 Tacoma PreRunner LONG BED SR5
5 Speed AUTOMATIC
Limited Slip Differential

6 Disc Changer w/ Steering Wheel Controls (exchanged for Pioneer)
Tow Package
TRD Wheels
Fog Lights
Already MODDED!!!
Access LE
Tonneau Cover
Bed Mat
OEM Daytime Running Lights (w/ ON/OFF switch!)
Pioneer DEHP7800MP Deck w/ AUX in
Pioneer iPod Adapter
Color matched Canvas Seat Covers
Color matched Rubbermaid Floor Mats
Pop'n'Lock Tailgate Lock
And today...
Tint
Firestone Destination A/Ts
Maybe...
Black Headlight Mod
In the Future (12+ months)...
2.8L
or
3.0L CRD
Turbo Diesel Engine
The Color is a special homage to my friends
tcBob, ndcouch, and jhodge83. Mostly Nate who convinced me that when you go black, you never go back. Err. Did I type that out loud?!?!
.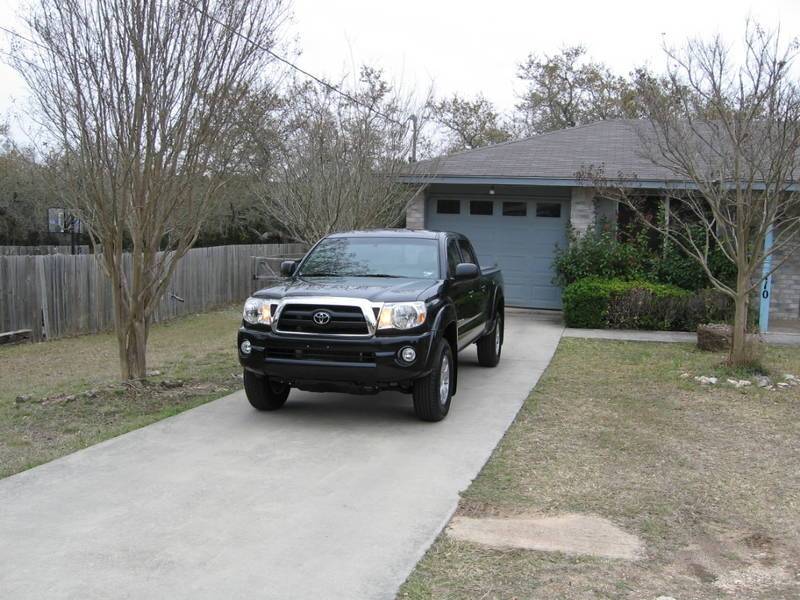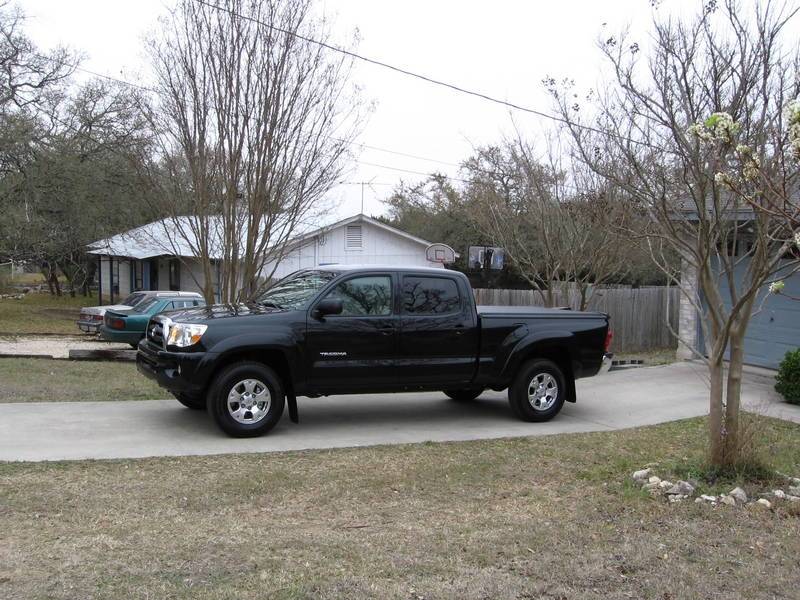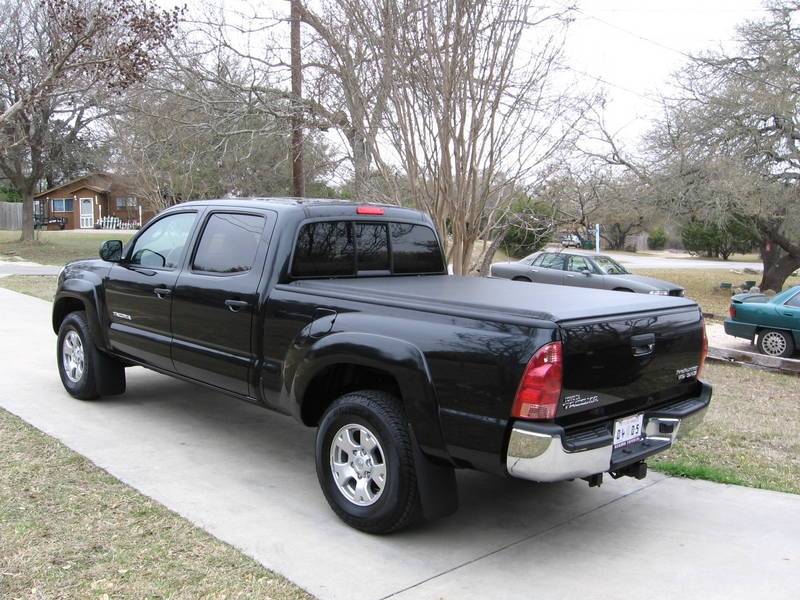 ...and for my friend
maverick491, from who I learned that towing takes more than just a hitch - I got the Tow Package.
.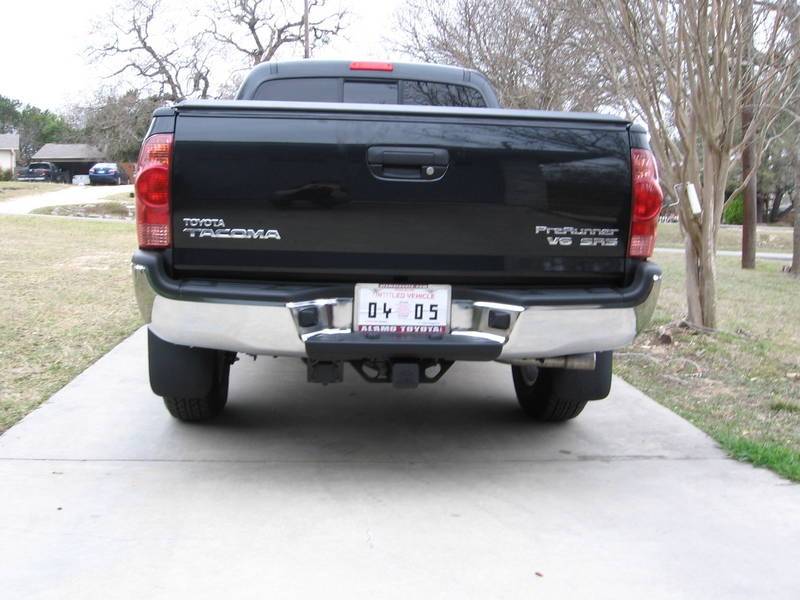 I am sure that quite a few of you are going to give me a hard time for not getting 4WD (yes, I am talking to
piercedtiger
), but I honestly have never needed it. I don't off-road (and surely not in this beauty). When I do get into that, I plan on getting a 1st Generation Tacoma Regular Cab as an off-roader. The Tacoma that you see here is my Cadillac/Hauler/Commuter/Office-on-Wheels. When we have the Tacoma get-togethers, this is the truck that hauls in the big @$$ BBQ pit!
Cheers!!!
(psst -
sockmonkey
and
piercedtiger
I will get you guys some better pictures soon. I am VERY pressed for time at the moment.)