I got the TorzaTop... very similar to Trifecta but better IMO since the clamp aren't springloaded (therefore has less flex for wandering hands.) They also nicely tuck away so you have more room for cargo. Here's is a pic of the rails with it installed: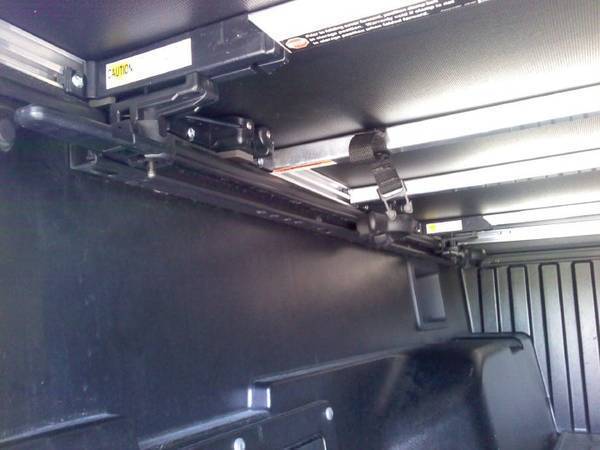 For full review and more pics
click here.
[/QUOTE]
I got the Advantage Hard Hat for approx $650. It has the same clamping system, looks like a vinyl soft top, but has a sheet of aluminum under the vinyl to provide additional protection. It's a tri-fold, and removes easily when needed. Also have the bed divider and bed mat. Now that I have the bad mat, the divider is not really necessary as the items do not slide around on the mat.