Integrated cargo light in the third brake mod.
Hey. Haven't seen anyone do this so i thought i'd share. Some of you have done great jobs with aftermarket lights in the bed but i wanted something a little more factory looking. Materials:
-Light (I used one off the a chevy colorado. I looked at all the trucks with them and liked how they looked the best. Some mount at weird angles too, so they'd never work)
-Switch (I used one of the ones on
ebay
with the yellow LED's that fit into our slots.
-Add a circuit
-Wire
I put the add a circuit in the power door locks slot because it's on whether the truck is or not.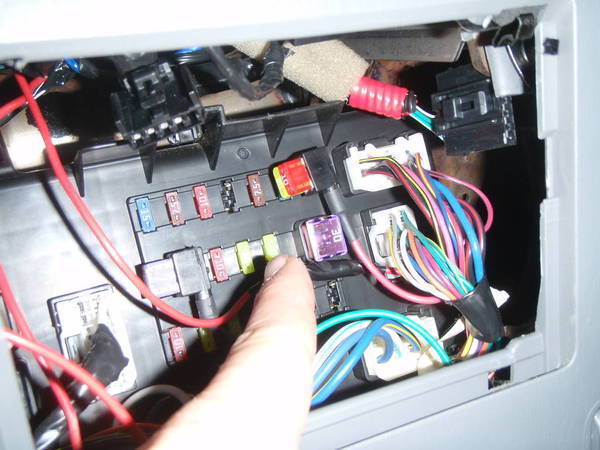 Ran the red wire to the supply on the switch, grounded the switch on one of the bolts down behind the kick panel, and ran the load wire down next to the seat under that cowling to the back panel with the seatbelt on it. That panel has a 10mm bolt that you need to take out to get it off. (just chased the brake light wire the whole way. Above the headliner and out through the hole.
The light was tough to get off, it has an adhesive gasket which i carefully ran a razor behind to cut off so as not to scratch or dent the metal around it.
Measured the new light to determine the size hole i'd need to fit it in there. (had to cut about 1x3 inches off each side) This part was really scary. It's tough to cut into your truck. Used a dremel cutting disk. (Be careful, its easy for that disk to grab and want to run up your paint. I just used masking tape to mark the hole i needed and cut inside it.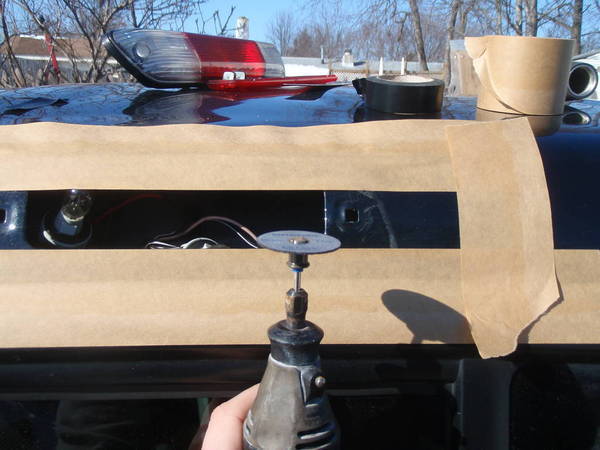 After the hole was cut i cut off the plug from the new light and from my truck and wired the grounds together, the brake light wire, and then the new wire which powers the white lights. (i wedged something against the brake pedal and tested the wires to determine which was which.)
I just used black RTV silicone and ran a bead around the back of the light to seal it to the truck. Drilled 2 small pilot holes for the screws and just screwed them right into the metal.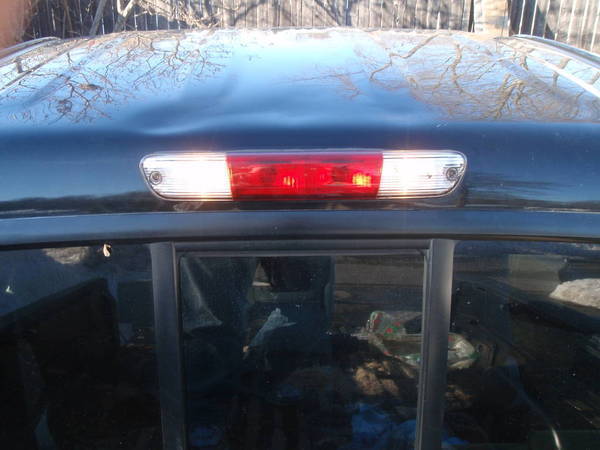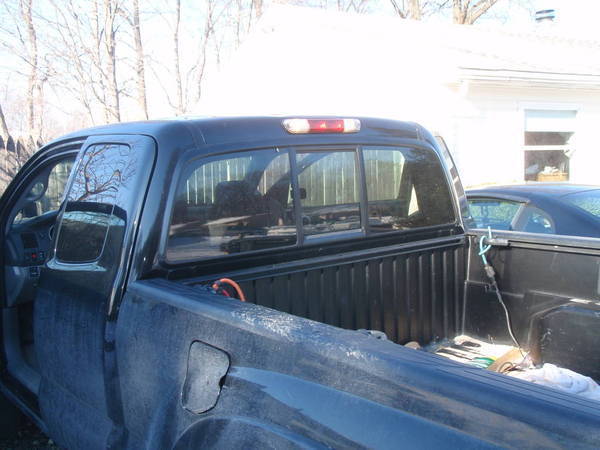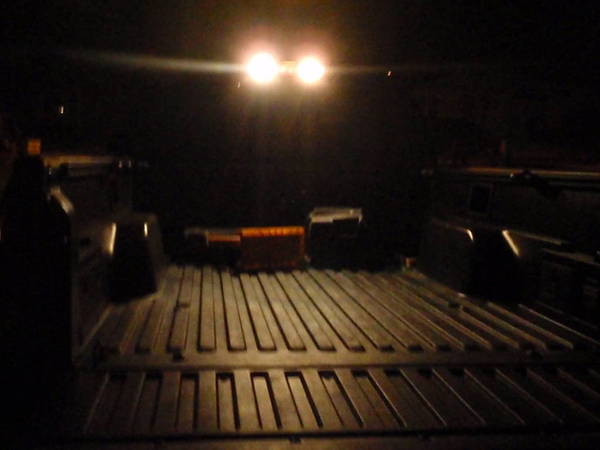 Don't mind the dents in the roof. they were there when i bought the truck, apparently used as a bench for a fatass. also sorry about all the salt. its snowed a ton here in the last week.
Love this mod. used it tonight while sawing on the tailgate. Really bright and had it on for like 2 hours with the truck off and no problem. let me know what you think!