For a while now I've been thinking about attempting to replicate the 2008 SEMA Tacoma's retro style grill.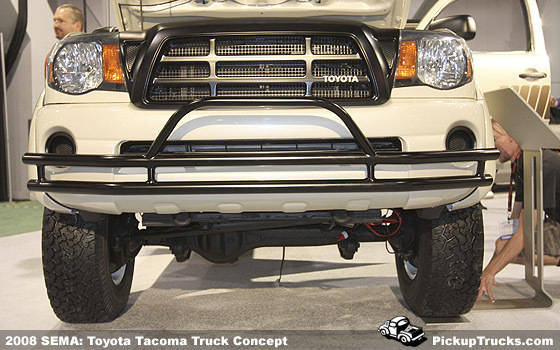 I began by using this Satoshi writeup:
http://www.tacomaworld.com/forum/2nd...-write-up.html
Thank you, lifesaflaw123, for putting up a nice write up!
Just before the part for mounting the screen in the back is where I stopped. First thing I did was marked it where the cross members were to be mounted
The biggest problem was finding a material to use for the cross members. I had lots of ideas, but couldn't find one thing easily that would work, until I came across some wire molds in a hardware store. Bingo! The wire molds have worked well because they are light weight, but still durable, easy to cut, and don't require any welding. Here's a picture of the packaging:
I bought two lengths, cut each in half and laid them down, and cut them in the appropriate places, then used epoxy to glue them with a piece of tape on top to keep the pieces in place.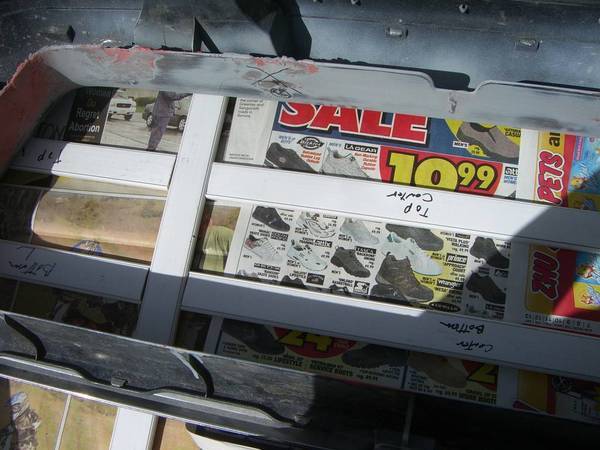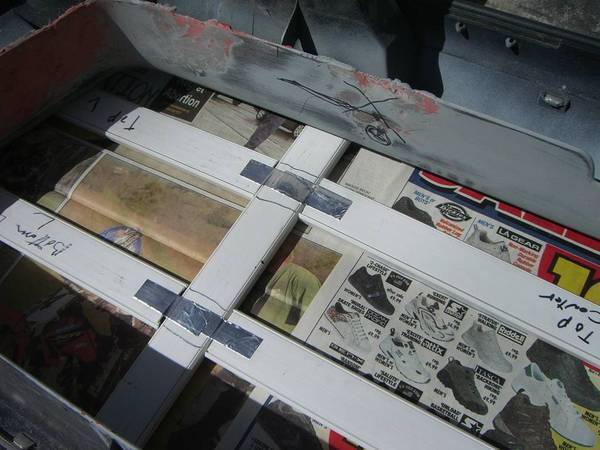 For extra reinforcement I cut extra flat pieces off the stock center part of the grill and used epoxy to attach them to the four joints where the cross members connect.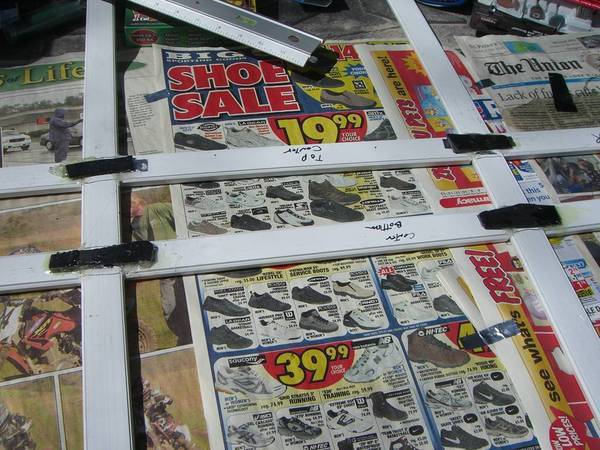 Flipped over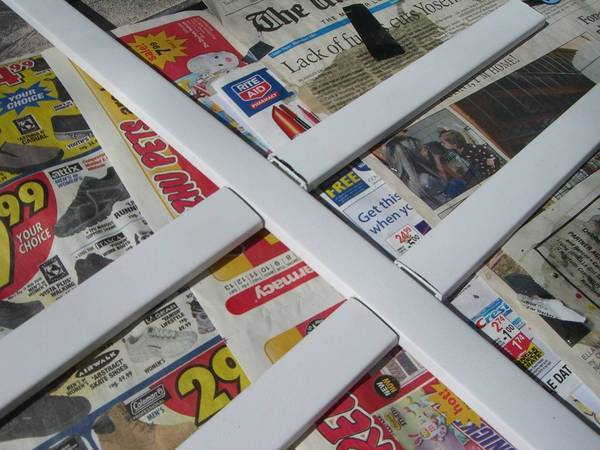 Next I used adhesive putty on the other side to mold it so it would have "rounded edges."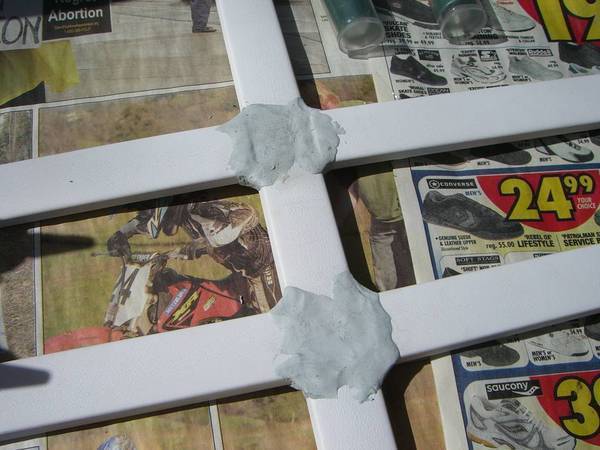 Sanded down the putty once it was dry a couple hours later using a dremel and and sand paper.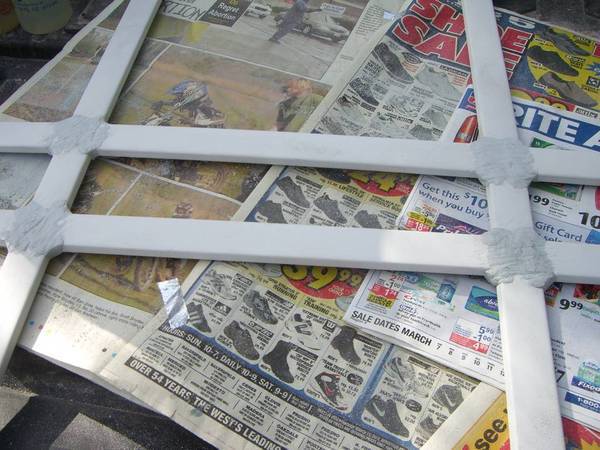 Cut the ends of the cross members and then used a combination of epoxy and the same adhesive putty to hold it in place and mold it.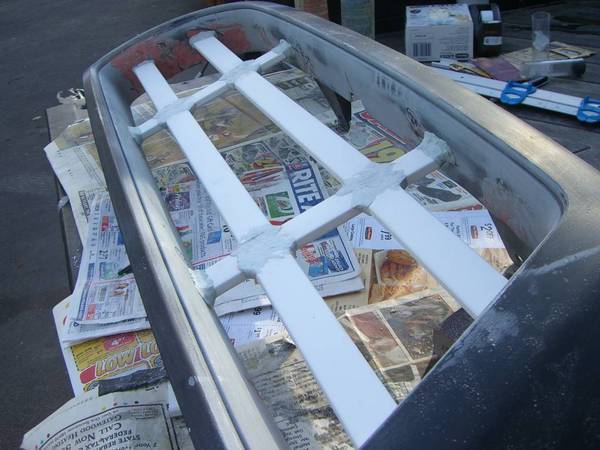 Right now I'm waiting for the putty to dry so I can so a little sanding and then I will use filler primer and paint it black. I have ordered an extra Toyota emblem and will be adding that to the grill once it arrives.
Let me know what you guys think!