I got ire from sams here in the end of February, and luckily i got my income tax the next day and my required bonus in mid march.
So i decided to have some fun and mess with my truck. I got all the time in the world now.
so some people know i got the rims off of matt. his 5 pro comp 1069s.
I bought them planning on painting them black. got them looking like this.
So i get to work sanding them with 300 then 180 grit sandpaper. then spraying them with a heavy duty stripper to help make sure i get the finish off all the way.
then i sprayed a few coats of self-etching primer, then a few good coats of black high heat bbq pit paint.
now they look like this.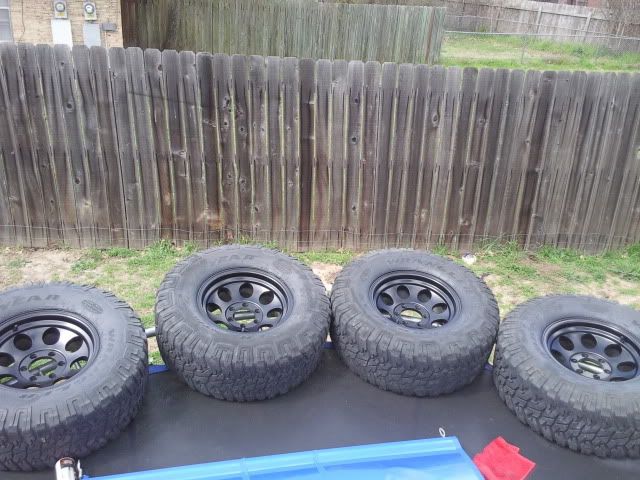 i then found a grenade display thing laying around, figured i'd try and mount it to my bumper, but couldnt figure out how. so I made it my gear shift.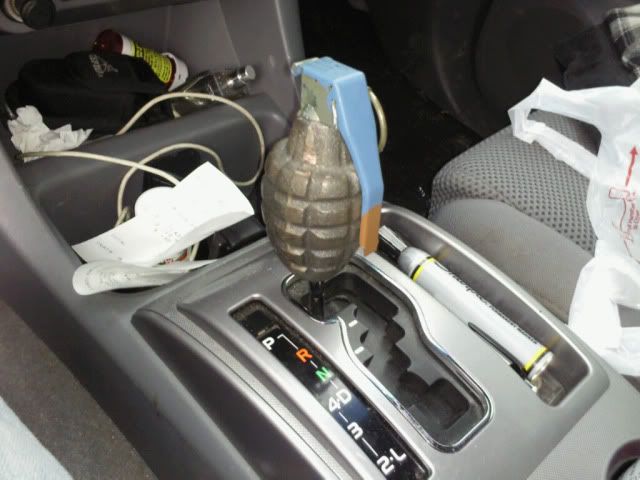 i then painted my front emblem. looks good i think. (man i want a satoshi, in black or blue) lol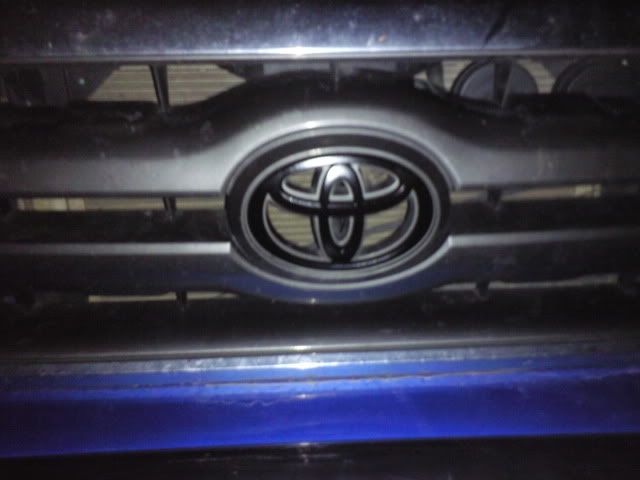 then i saw one other person who did this. I painted the tacoma badge and separated the letters. and spaced them out across the bottom of the tailgate. unfortunately i did a bad spacing job on the first "A".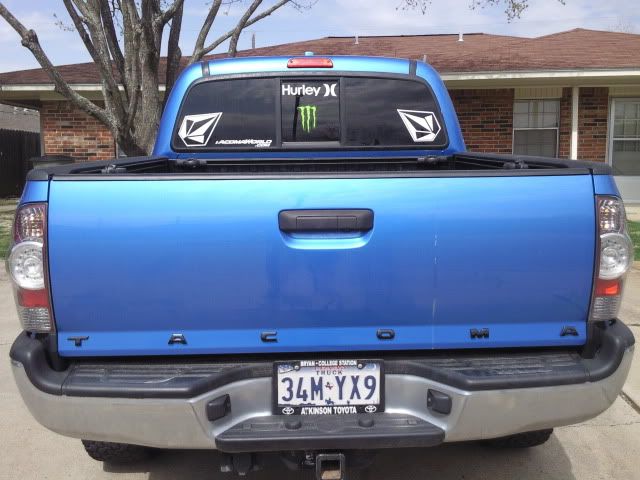 and heres some pictures of all of them together having fun in my moms back yard.