Purchased a PLX DM-100 obd gauge from
URD
. This is what comes in the box.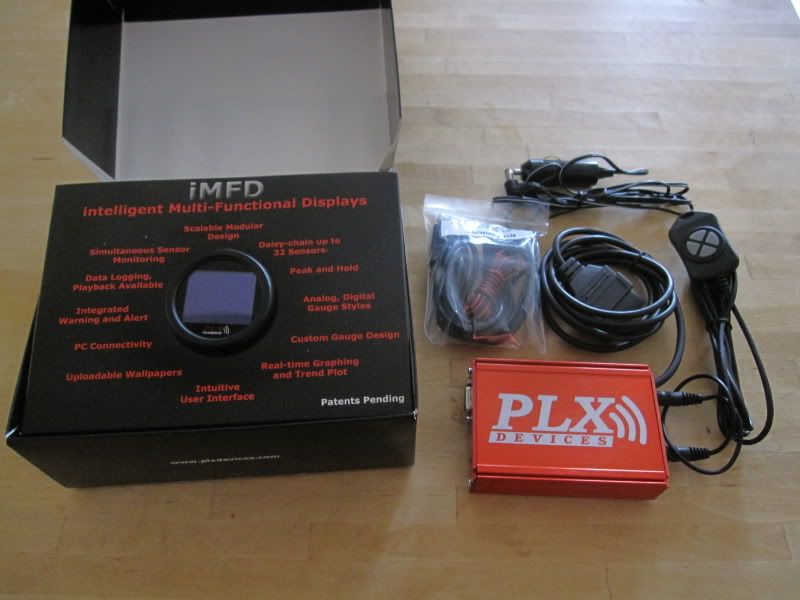 Today I spent a little time hardwiring the gauge to switched power. Using a tacoma wiring guide I found online, I traced the wire to tap which is coming from the accessory relay. It was already fused at 7.5A so I didn't bother adding another 5A fuse to the switched circuit. Don't mind that larger red cable hanging on the right; it's for my dvd bypass.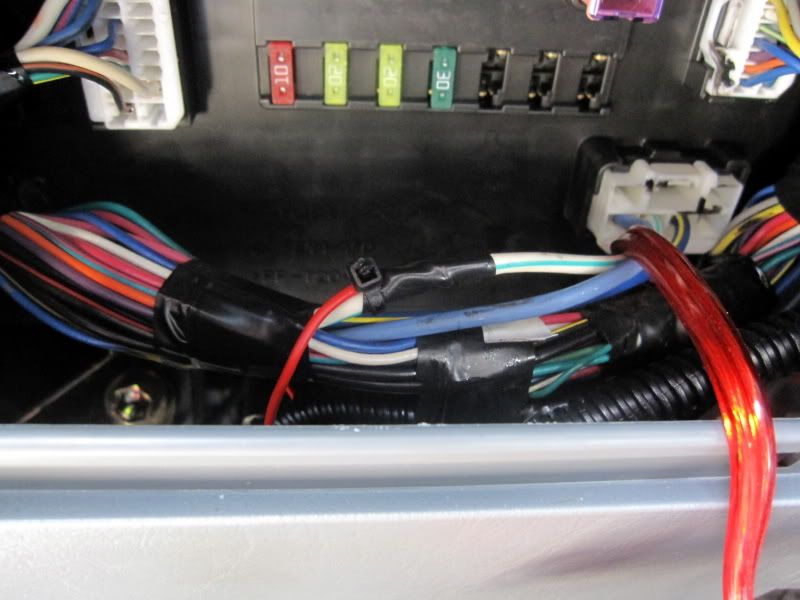 I mounted the PLX box to the steering shroud; really couldn't find any other good place. I made sure all wires were tucked away from any moving parts.
and here are some shots of the gauge in the URD flexpod: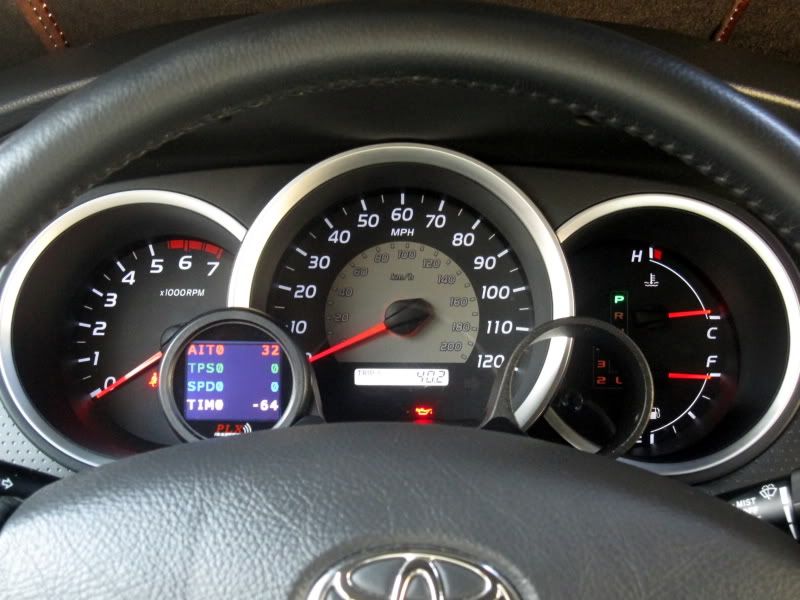 It comes with 4 built-in sensors already which are RPM, Throttle Position, Vehicle Speed, and Timing. (I didn't have RPM showing in this pic)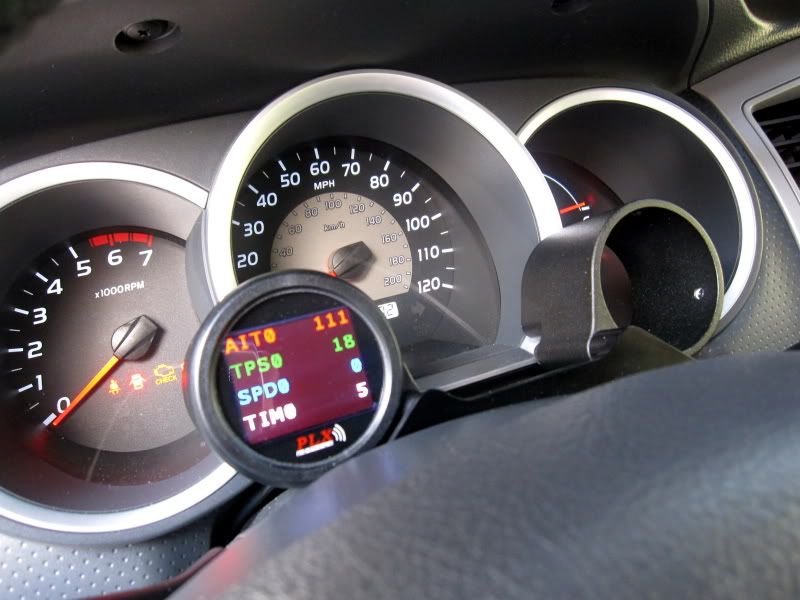 Here is a shot of the configuration screen. You can also check engine codes and clear them.
And it has OBD II support too. Some more screen shots: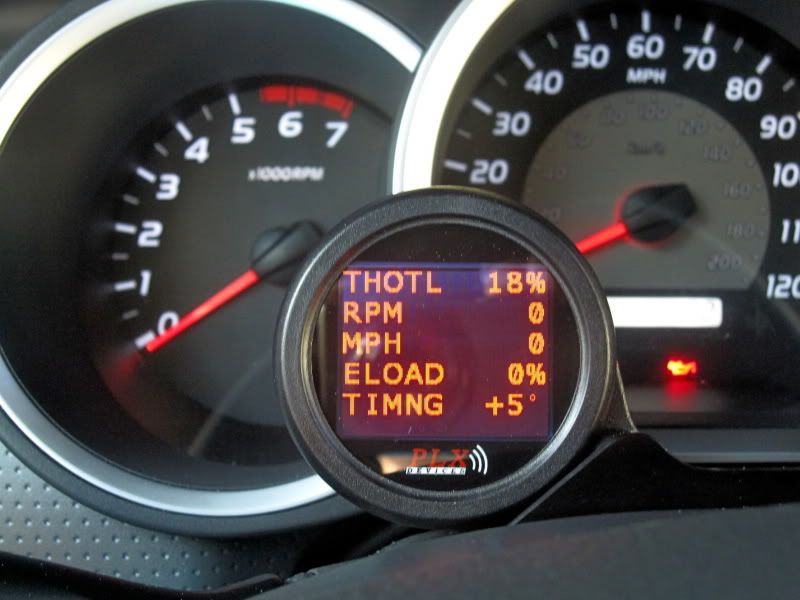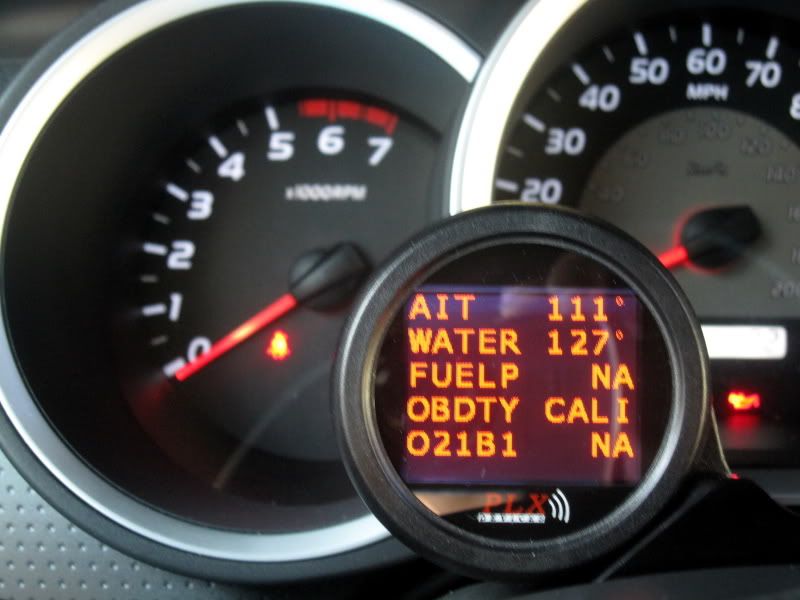 Finally, here is the remote for it. I still haven't found a good location to mount permanently. Perhaps next to the cup holder.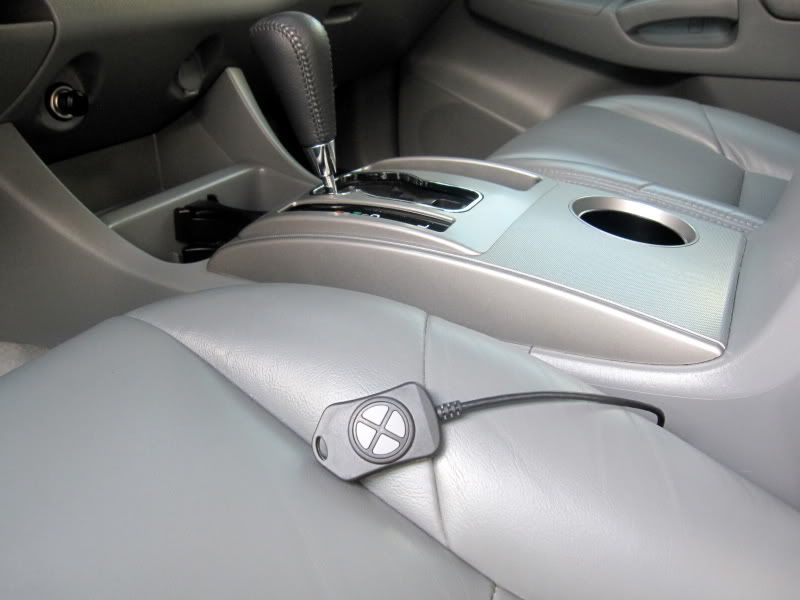 extra shot of the interior.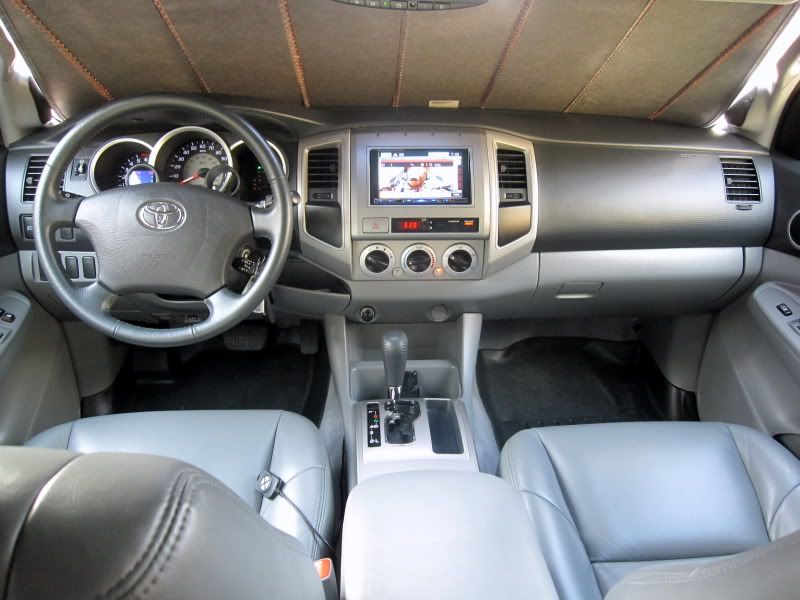 Now I need to pair up another gauge with the PLX. that will be down the road. Perhaps another PLX to read AFR.
FYI, PLX does sell a bigger gauge, the DM-200 obd, which is 60mm but other than the size, the gauges are 100% identical. The DM-100 obd is 52mm which is a more standard size. I think it looks perfect mounted in this location.