About 6 months out on this project. After a few layways and saving, I got it all put together. The good part, it was all paid cash and not on Credit!!! Shes getting front end alignment as we speak. Better pics to come. Blacking out badges, grillcraft and nfabs or sliders are the next projects.
33 in. KM2
Procomp 6in
Moto metal
wheels
Spidertrax in the front, the offset didnt work for some strange reason.....
I thank God first for giving me this gift
Special thanks to KrawlTex in Cedar Park, Tx. Great guys to work with that are willing to stay late to help out.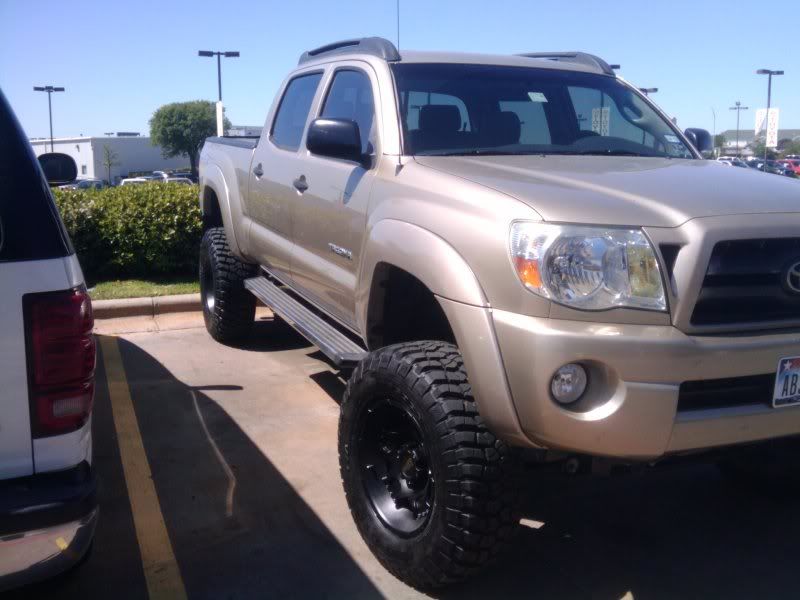 For scale.....