I needed to jack up the truck to rotate my tires. I needed to lift the suspension off the ground so lifting with the frame was out (would only flex the suspension).
Ideally, I wanted to lift all 4 tires off the ground but only have 2 stands and 1 jack. I suppose it's not safe to remove 4 tires when it's sitting on a tripod like that. Anyway, where should I place the stands and the jack?
I tried reading the book but it's not exactly clear. Here is where I put everything (right or wrong):
To lift front passenger: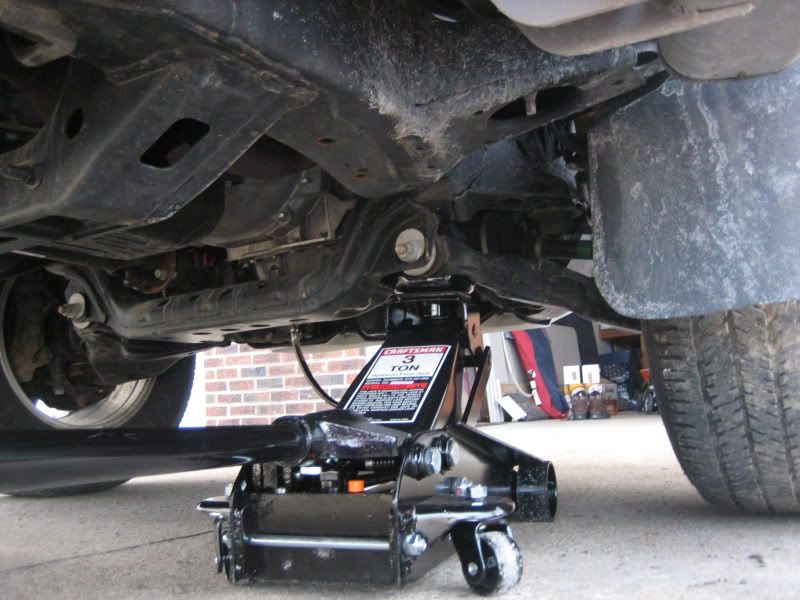 To lift front driver:
*ignore the jack stand - it's only there as a safety precaution if the jack fell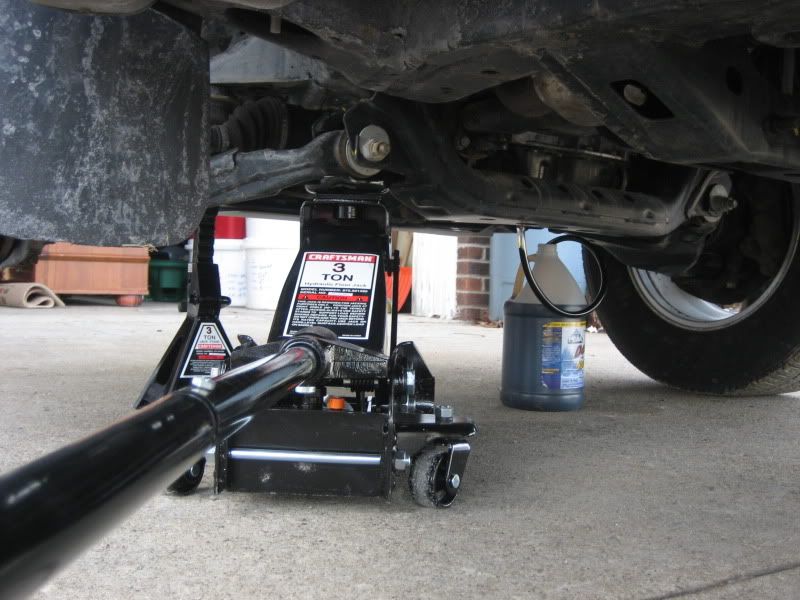 Placement of jack to lift rear driver: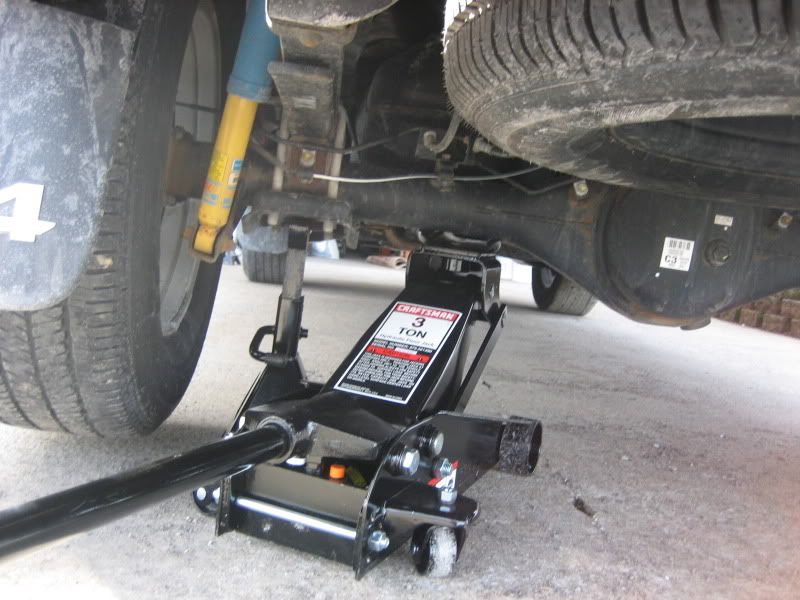 Another angle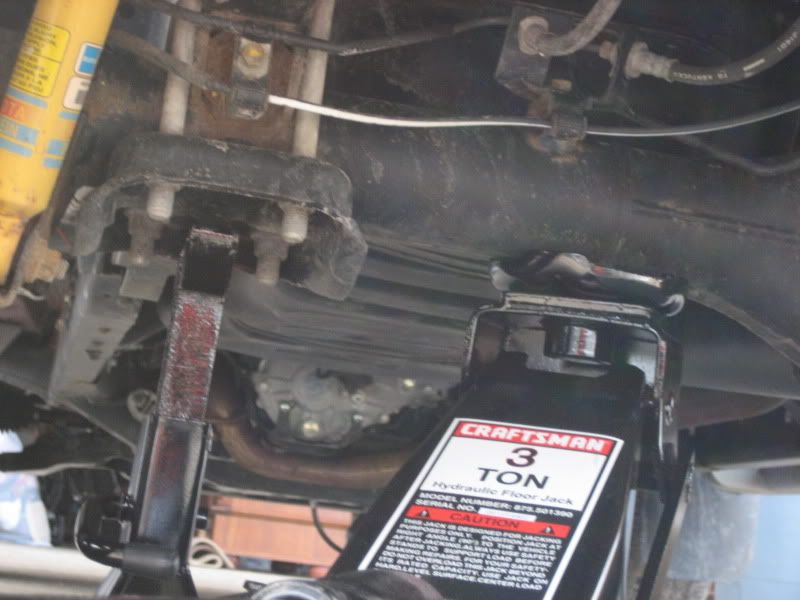 Jack stand under rear drivers: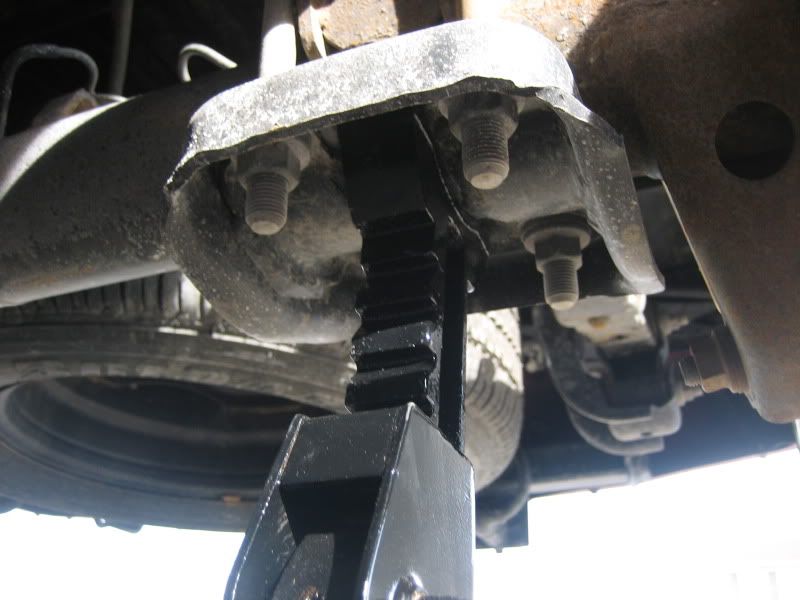 How is all of my placement?