Don't know if anyone has done this before but my door panel armrest was broken from the day I bought my truck (used). I know most people won't be able to do this repair, but thought you all might like to see how it can be done. It's called plastic welding. I have a kit at work (I work at a car dealership) with different plastic rods and stuff. The armrest is solid and strong now I can't believe I waited 2 months to fix this. Here's my before and after pictures.
Before. You can see the + shaped crack going from each side and top to bottom.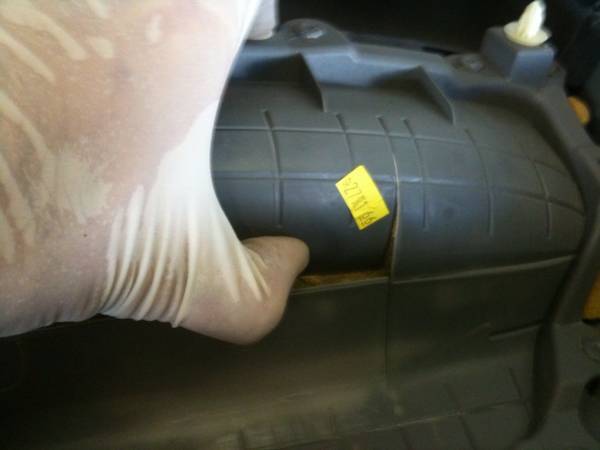 After. I ran a bead of plastic weld all the way across past the cracks and then covered the welds with hot glue for added strength.