Those of you that offroad often may be able to tell me what to do.
The rear tires aren't tucking inside the wheel well. It looks as though they will sit on the tires. Can I remove the fender flare easily for when I go offroading or is there another fix?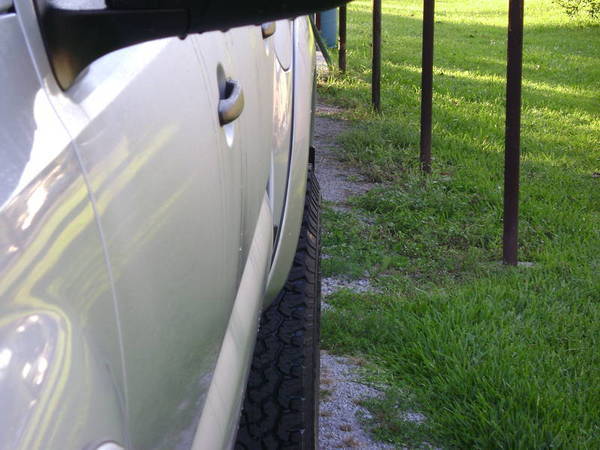 Thats just a 13" stump in the yard. But from what I can tell my rear will sit on the tires if I go higher.