EDIT: I've recently (12 Feb, 2011) completed a
Satoshi Grill Horn Relocation
Write-Up.
For aesthetics, you should relocate your horns if you do the Satoshi Mod.
Also added My
Backspacing/Offset Drawings
in the "Wheel & Tires" forum
And my only use for
Plastidip
, so far
TOYOTA EMBLEM - SEPARATED LETTERS:
Originally Posted in
"Show Us Your Grill"
,
on
Page 6, Post #116
. I Edited It Too Many times
Quote:
Originally Posted by
Cortland
Where did you get the Toyota emblem? It is exactly what Ive been looking for.
What You See, is Not What You Get....................Off The Shelf.
OEM TOYOTA Emblem, Radiator/Grill - Toyota Part 75311-90K00 (1986 Toyota Land Cruiser Emblem) from Toyota Parts Zone.com
Purchased 1 April 2010 for $41.49 Shipped. Found Here:
http://www.toyotapartszone.com/1986/...ame-plate.html
Been trying to find time to post pics and a write up.
Short Story ?: Emblem = 1 Piece
EDIT:
Moved "Cut Letters Apart" Procedure, Down Three Procedures
Sorry, Just Answered a Question About Letters Not Being Crooked.
Now I Know Why He Asked
Fill Voids in Back of Emblem Letters (Flush) with Epoxy.
Mark Letter Backs while Taped in Position on Mesh
(Leave the Painters Tape Outline in Place and Somehow Mark the Mesh Holes where the Screws Go.
I Marked around Each Hole with Black Magic Marker, It Showed Up a Deep Blue/Purple around each Hole when Mounting )
Drill (On Press with Depth Stop) and Tap (with Bottoming Tap) for 4-40 Stainless Steel Screws. Three Screws each Letter, Four in "O's".
Cut Letters Apart, Cut Out Centers of "O's" and Triangle in "A". File Edges to Match Bevel, and Sand.
Sand, Spray Prime, Spray Paint Black, Couple Coats. (I Also Sanded, Primed, Painted, and Seal Coated Backs of Letters)
DO NOT DO THIS
: BRUSH Paint Silver Outline With Small Brush (It's Taking to Long, Rushing, Patience is a Virtue) Doh!
Do This Instead: Tediously Tape Off to Spray Paint Silver Outline (Just the Rabbited Step)
EDIT: Or Use a Paint Pen
Spray Clear Coat X 3 or more
Screw to Grill Mesh from Behind as follows (from Screw Head)
Screw Head / #4 SS Lock Washer / #4 SS Washer / #6 Plastic Washer / Mesh / #00 Rubber Faucet Washer / Letter - Don't Over Torque
That's the Short Story, Hope I Didn't Miss Anything
BTW I Don't Take Credit for the Separated Letters TOYOTA Emblem, This is a variation of Similar I've Seen on TW. "Search". I'd have to go back and find the member(s) that are due the credit. I Will If I get around to a Write Up
EDIT: Thanks to everyone for your positive comments.
Hope your creativity has been unleashed
Don't forget to post pics of your grills when you get them done
TIME, Our Most Precious Commodity.
Final Product: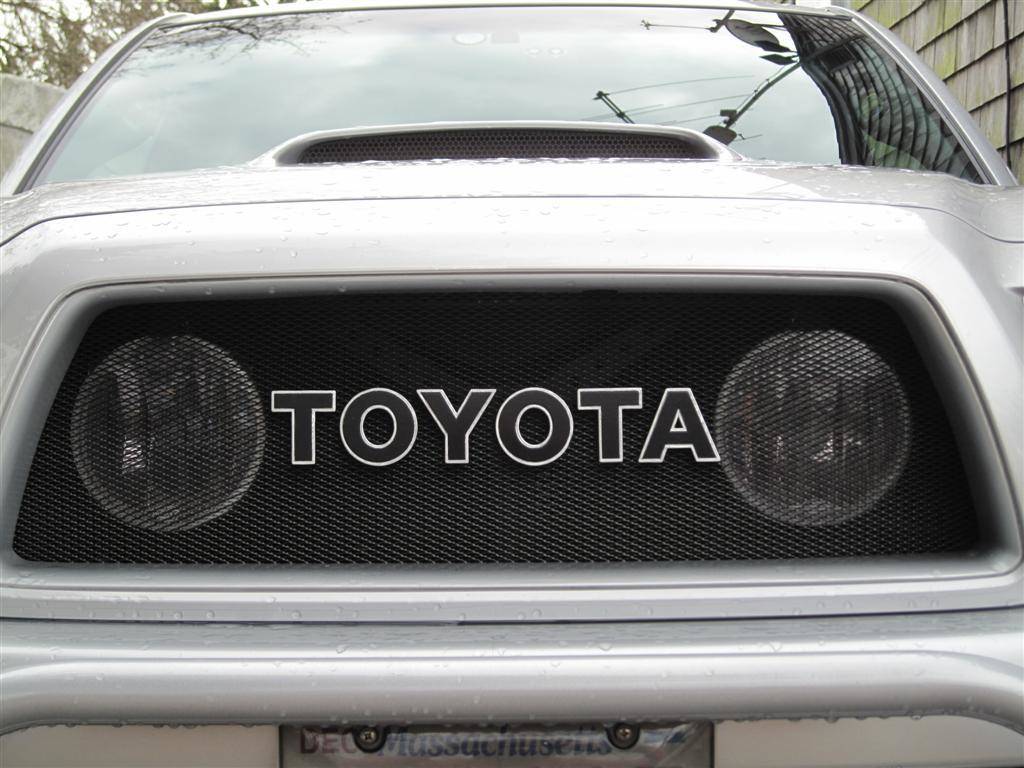 The Process: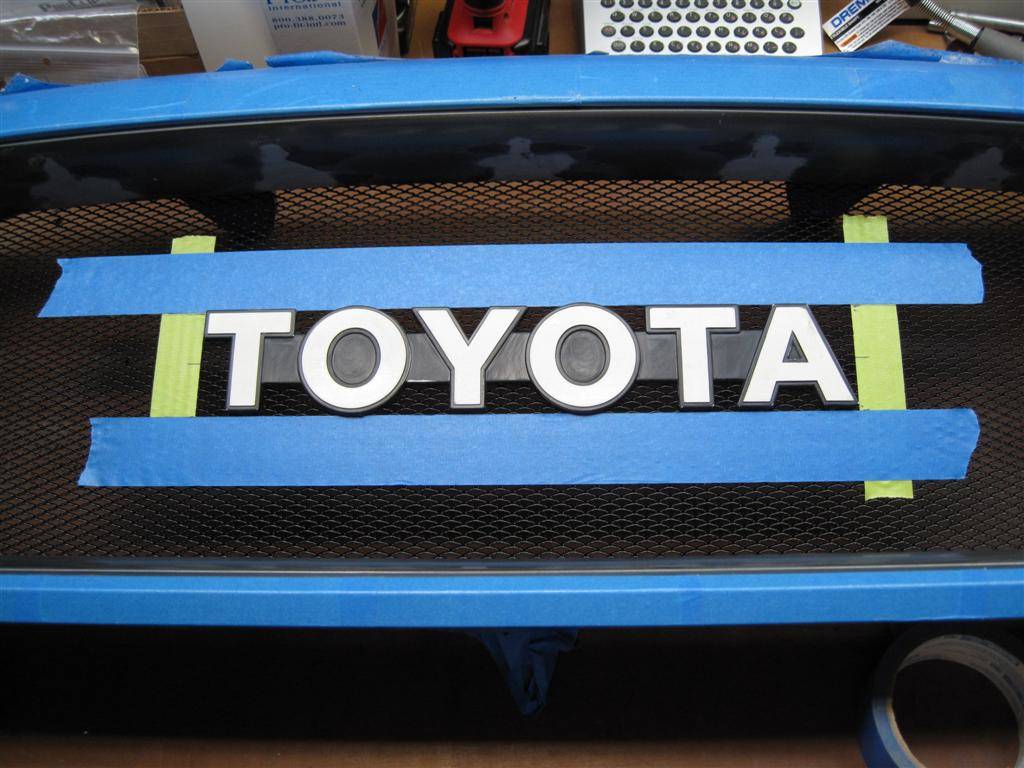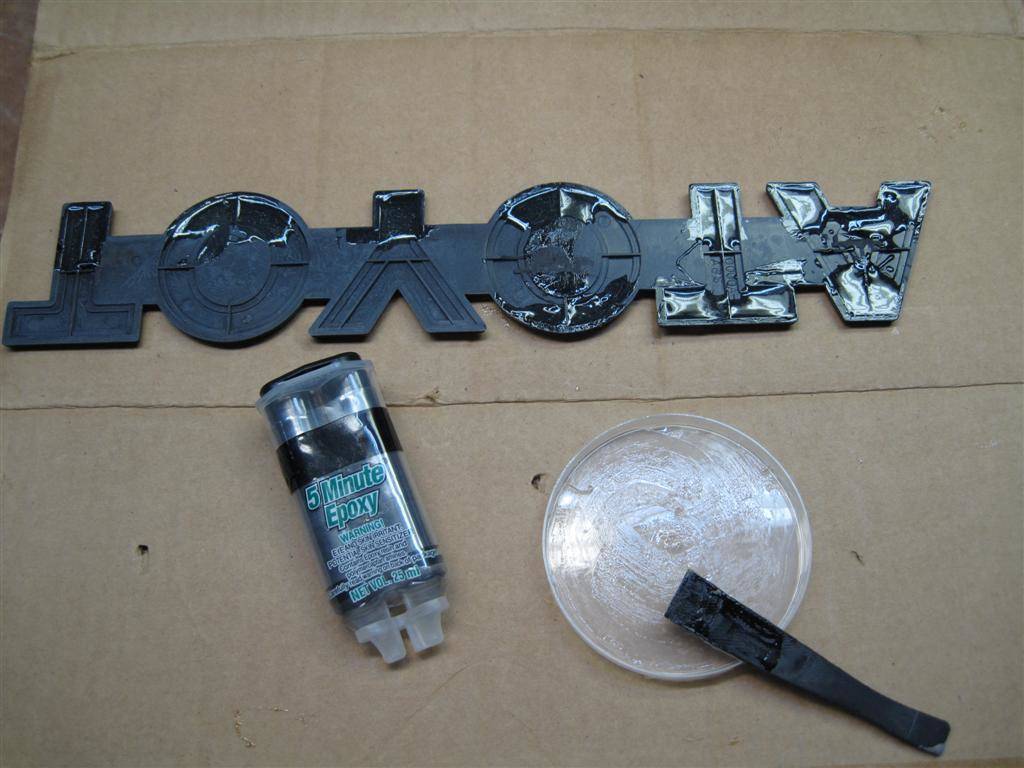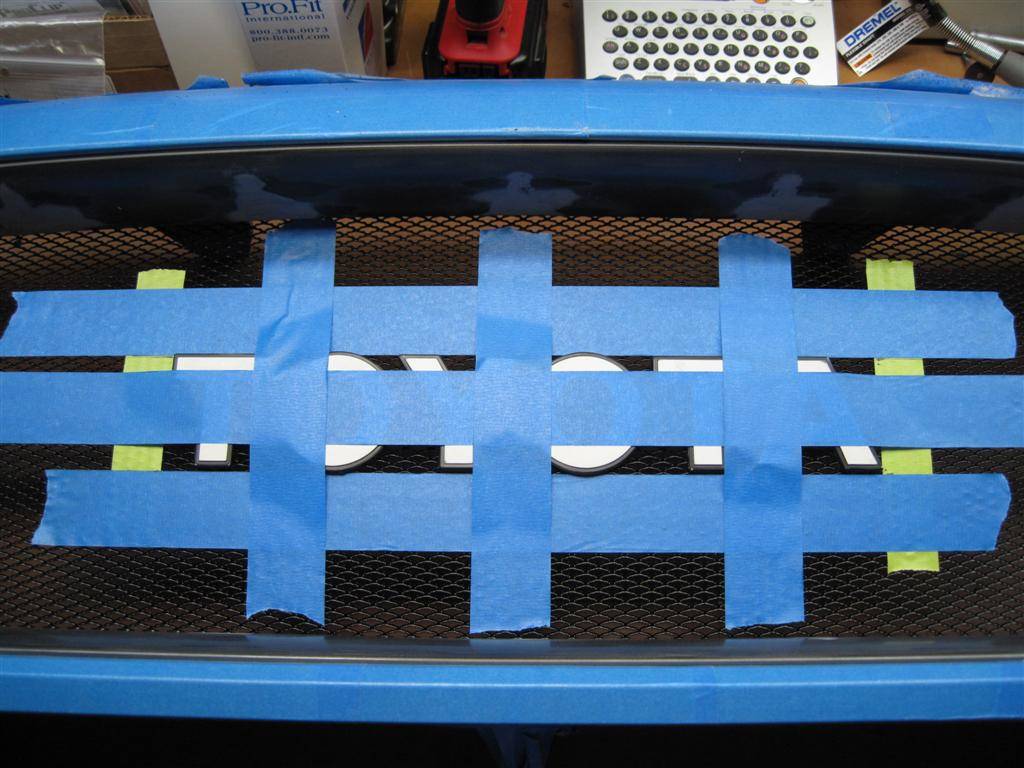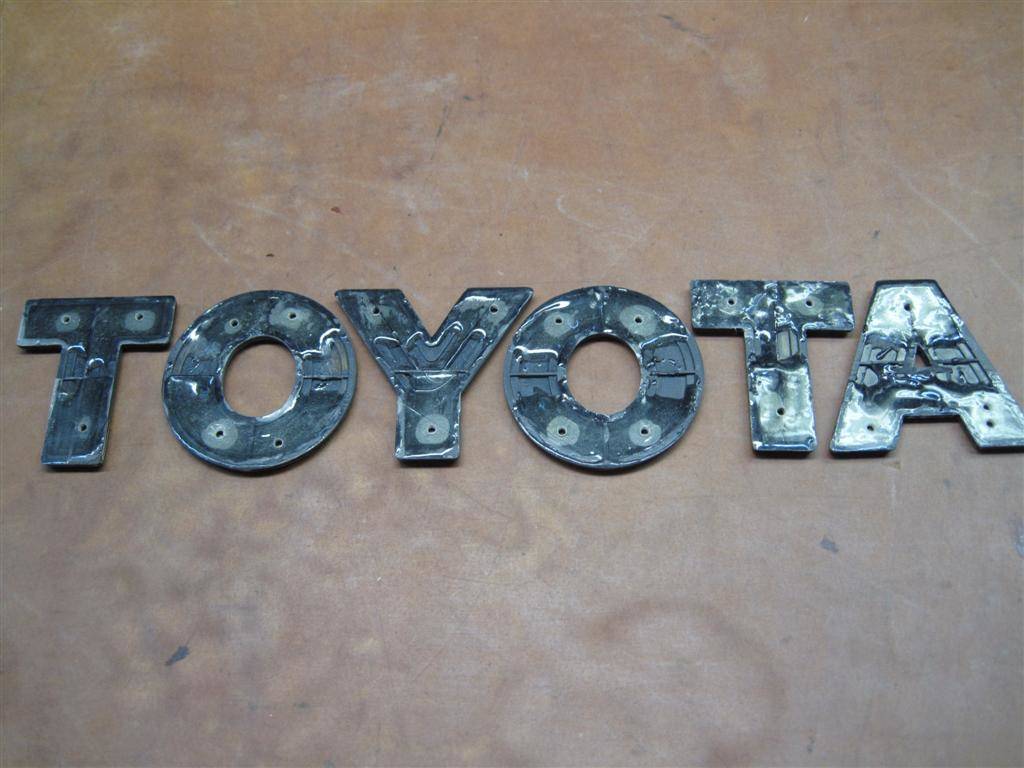 Yeah, I Know. Maybe Shoulda Cured the Epoxy Longer.
It Appears to Have Lost It's Bond Around the Drill Hole
(Happened While Being Drilled. Tapping Didn't Improve It!)
It's The Reason I Sealed the Backs. More Sanding on Back Mighta Helped
I've only gone 100 Miles or So, But They Haven't Loosened At All
EDIT: Couple thousand miles now, with no loosening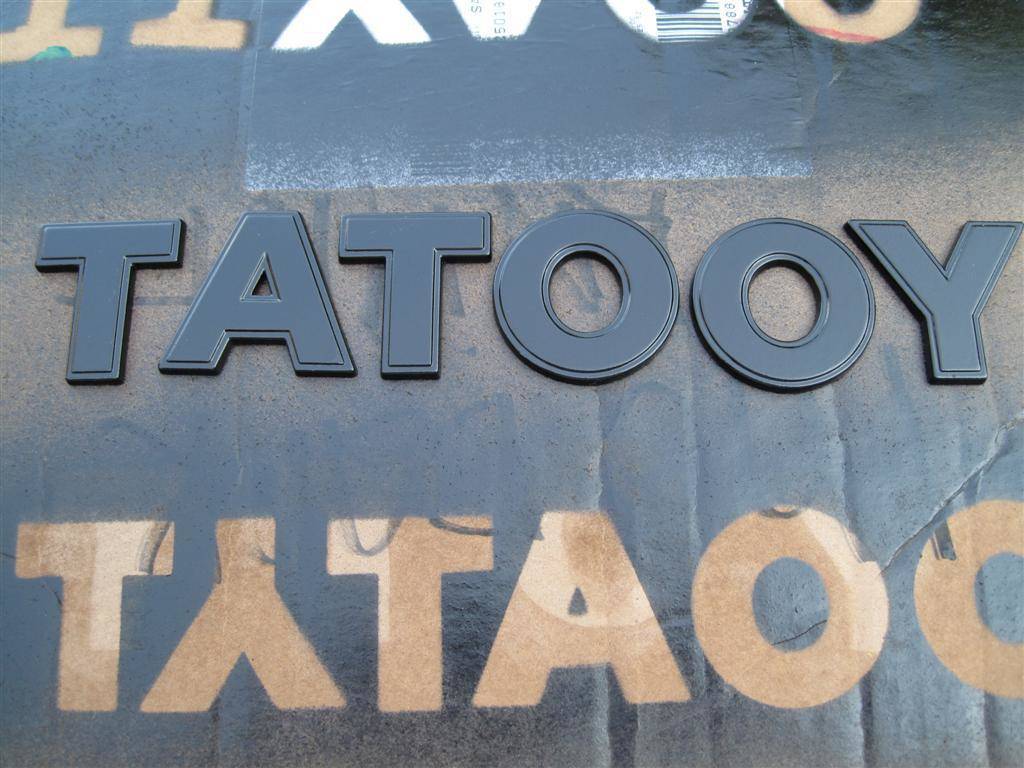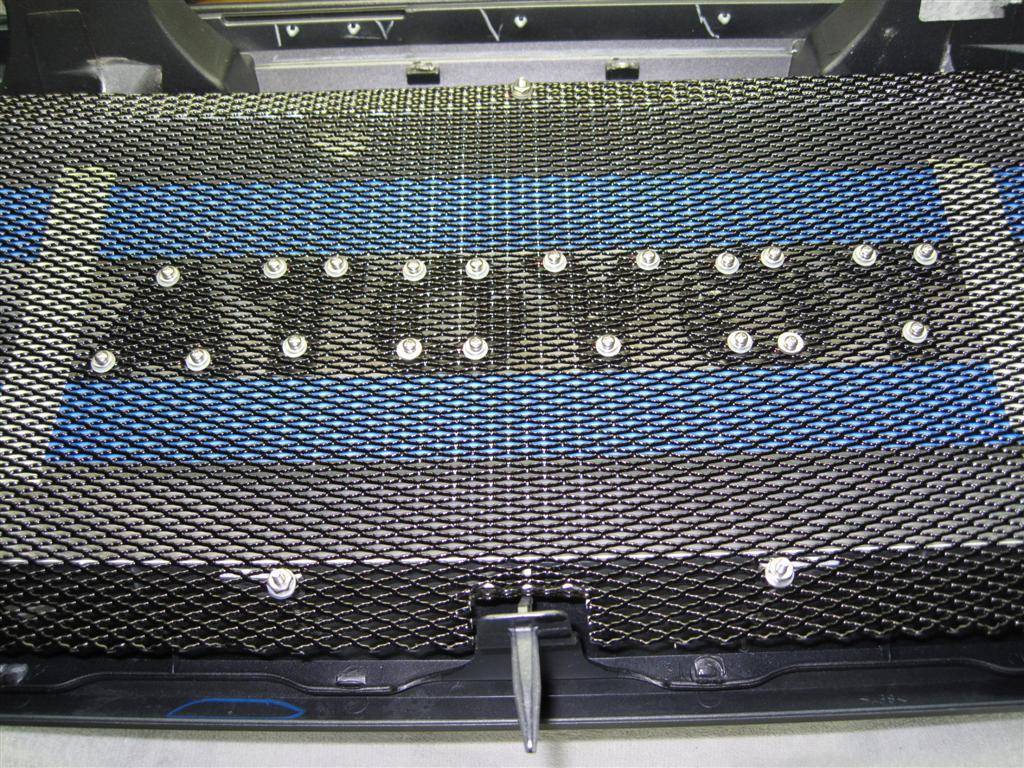 Sorry, No close-Ups allowed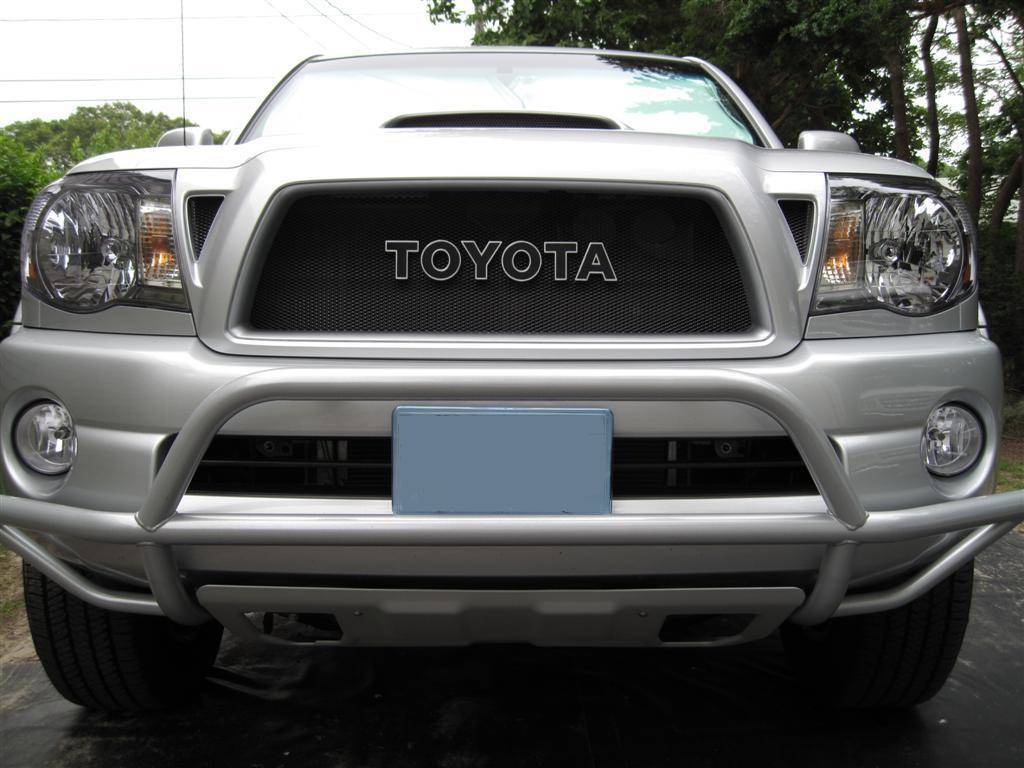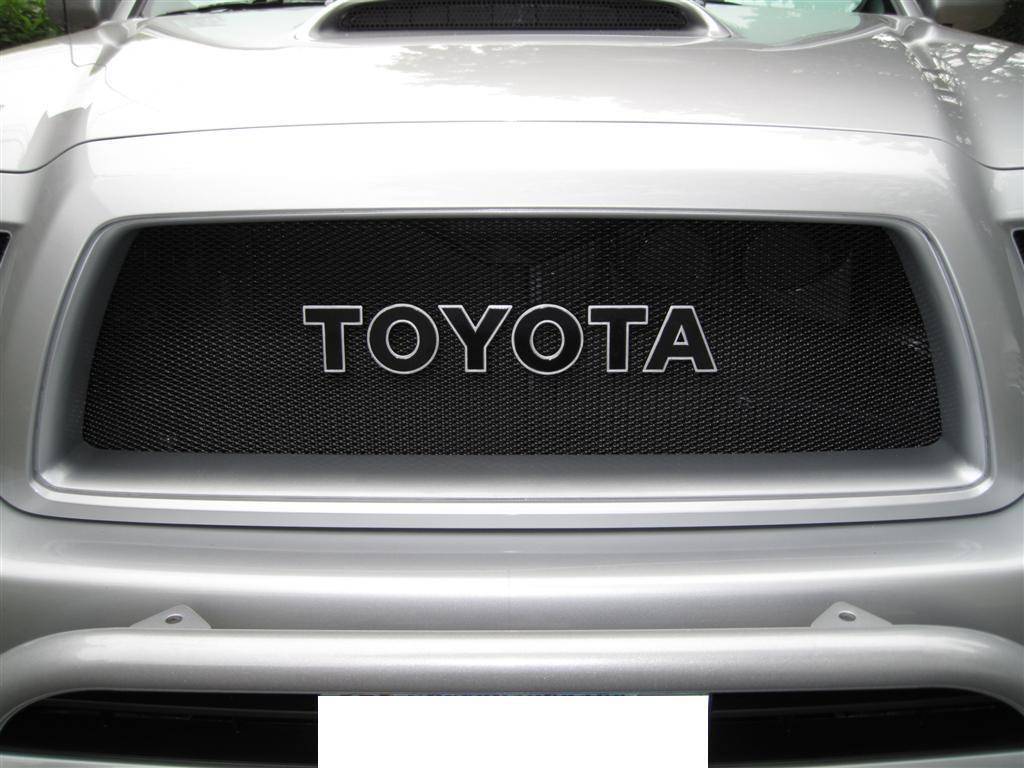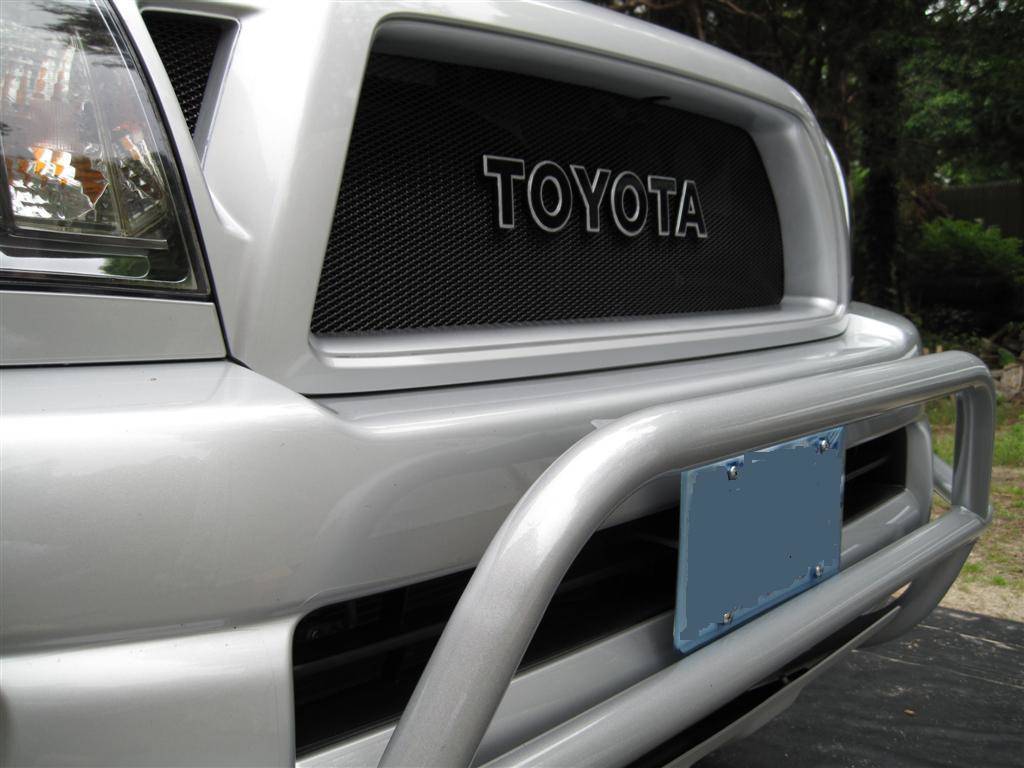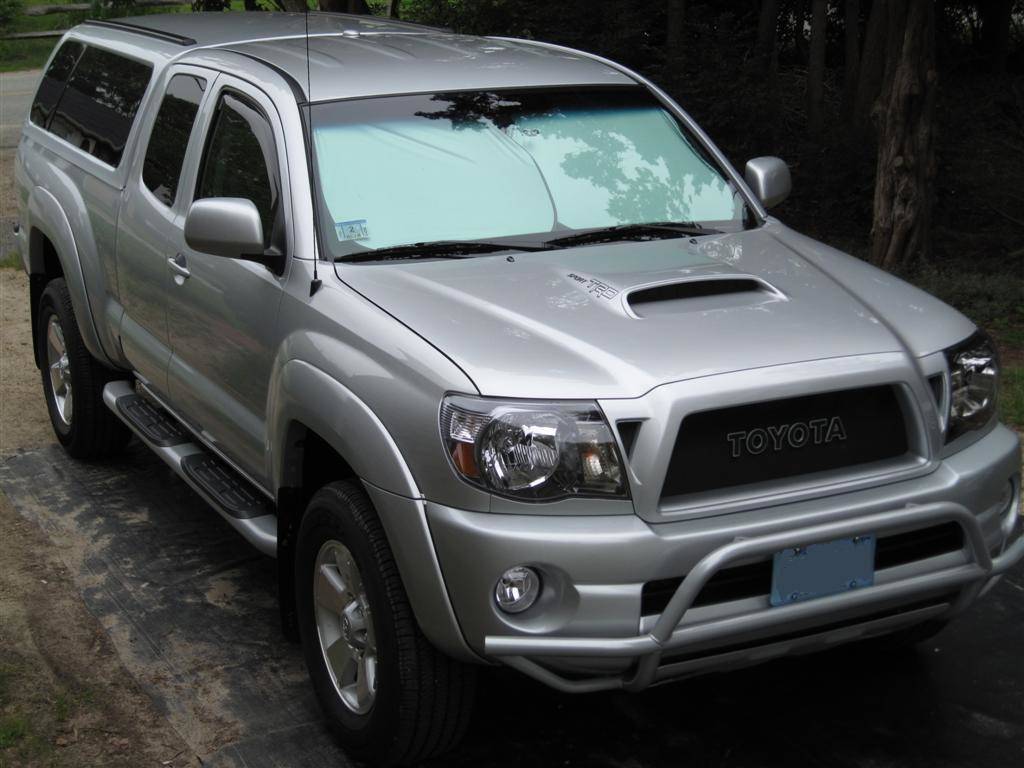 Thanks for lookin', hope it helps ya.
CC