Hi guys. I recently purchased my taco last Thursday. I managed to order in a 4 cylinder double cab. I live in Tampa FL and the dealership managed to bring this one in from across the state from Melbourne. I really just wanted the utility of a truck but without the high maintenance. This 4 cylinder model was right up my alley. I'm completely happy with the way the truck looks and features. Here are a few pics.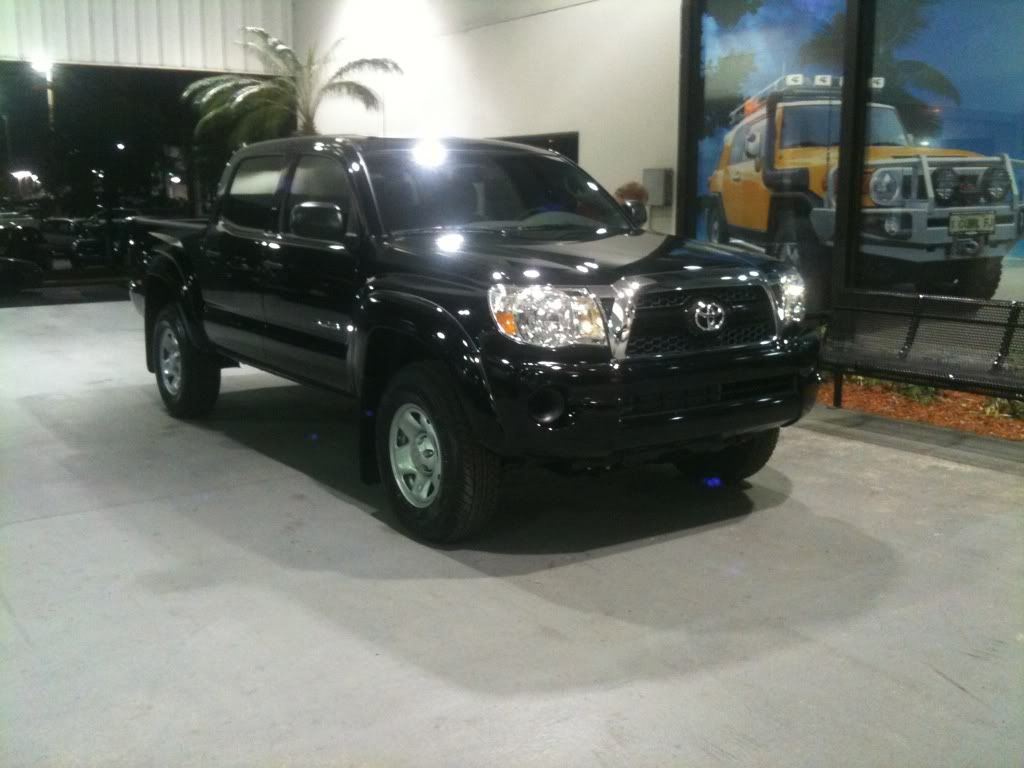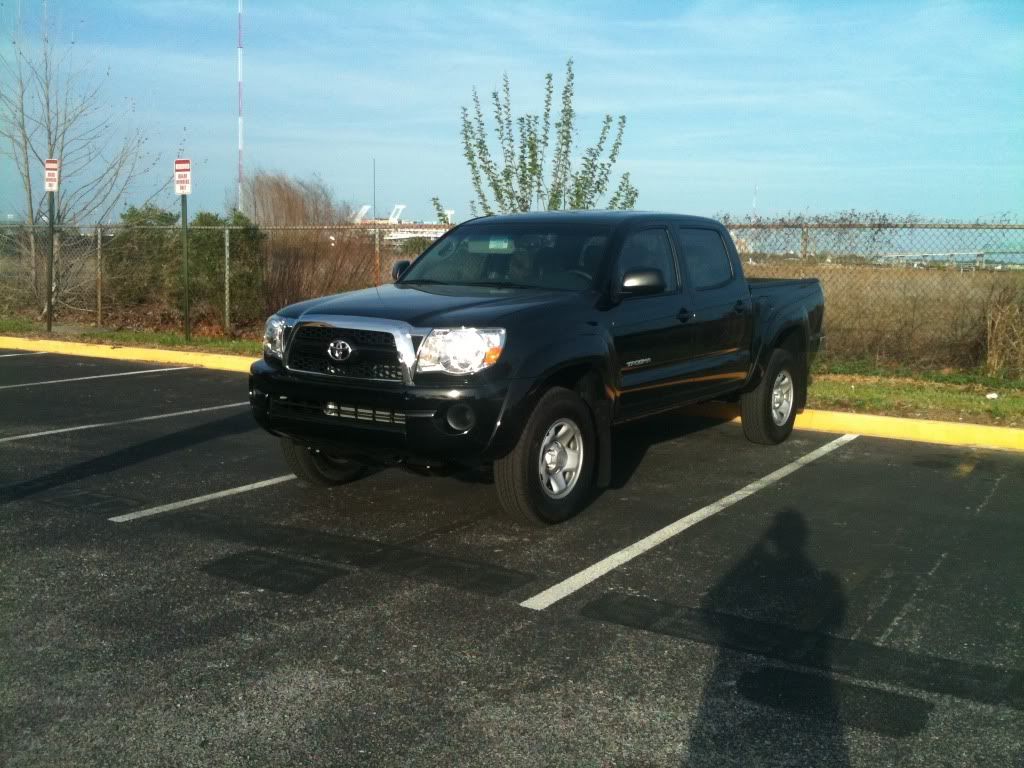 I managed to pick her up brand new for 22,900 before tax tag and tittle.
Features included are: SR5 package, carpet mats, daytime running lights and tinted windows. I'm really happy with the fuel economy of 19/25.