hey guys so i feel like im copying YotaRob but im not i swear! haha
anyway i wanted to start a slow build of my 4Runner. so heres the low down
1989 Toyota 4Runner DLX 4x4 5speed i have alot of plans for it
-lockers front and rear
-4.56 gears
-tube bumper front and rear
-sliders
-custom tire gate
-linex floor boards
-roof rack
-cb radio
-4" super lift
-33x12.5-15 duratracks
-winch
-engine swap
-and well thats all i can think of at the moment haha
The day i got her!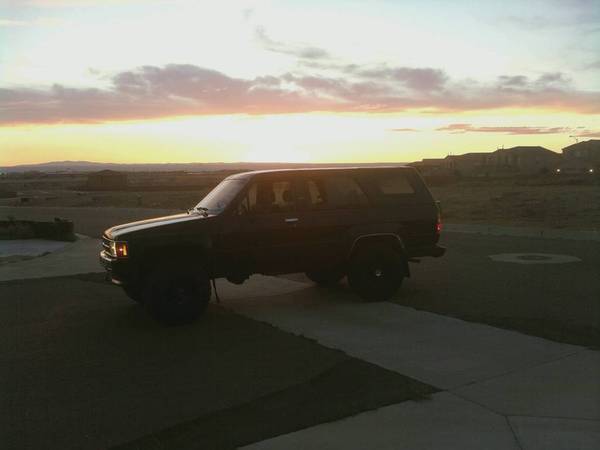 first things first, took all the seats, center consoles out ripped up all the "plastic carpet".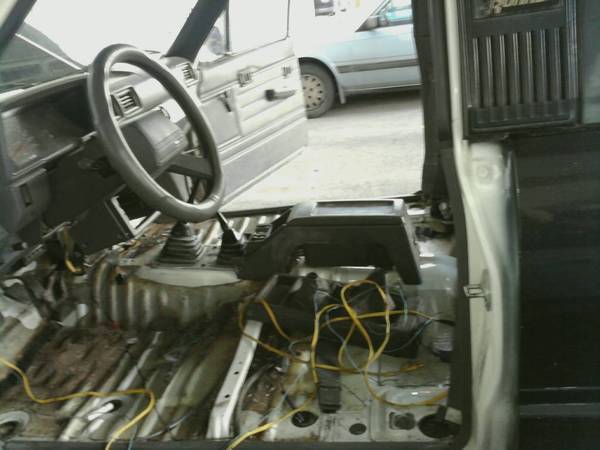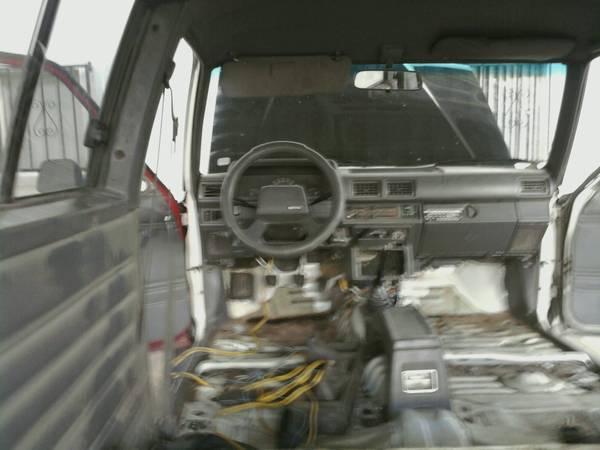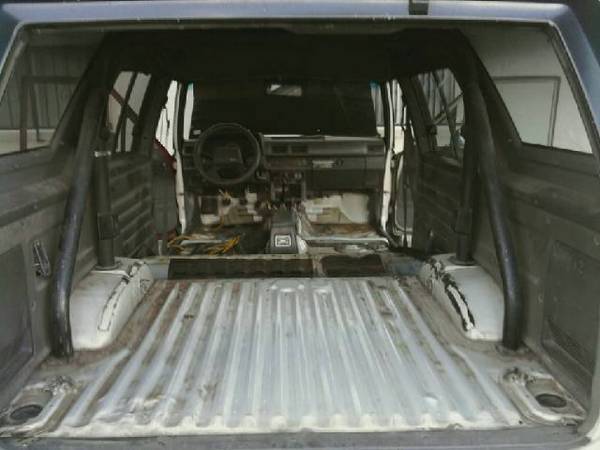 i then decided that i wanted to remove the rear bumper, the one that came with it was bent as hell.
BEFORE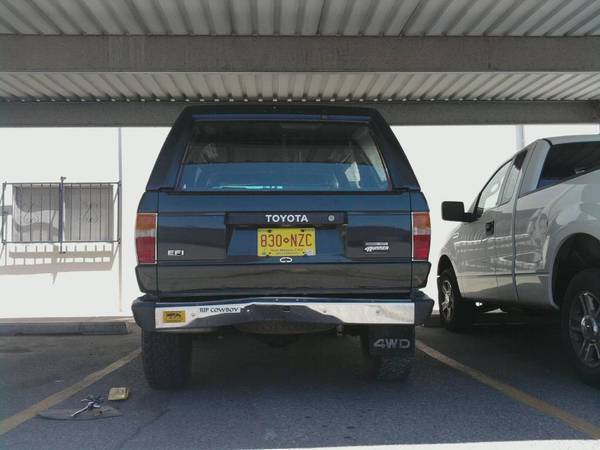 AFTER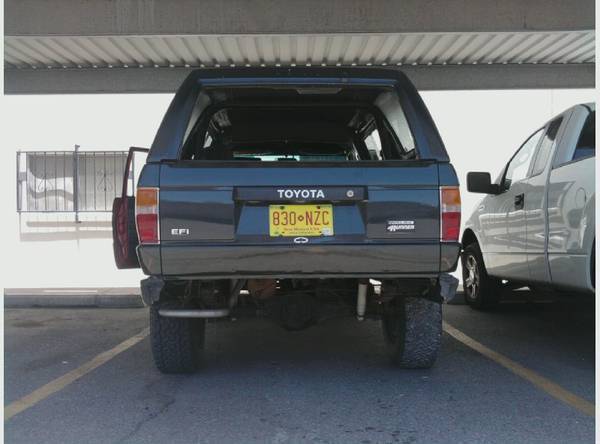 Then i purchased a cobra 19 ultra lll, with a 4 foot antenna
this was the only place i could find a good place to mount the CB (i know its not the best)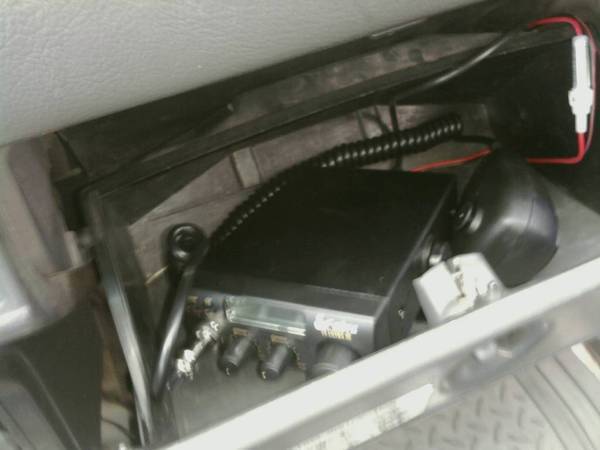 here the antenna mounted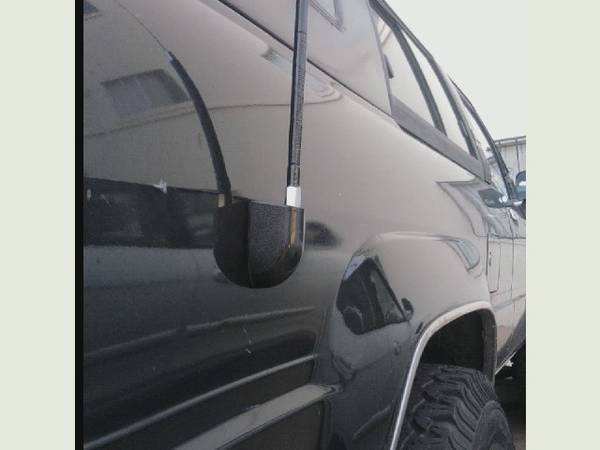 there is more to come eventually! but what do you guys think so far??