This is my 87 4Runner that I bought from a friend. It was parked in the back of his truck collection - so I'm sure he isn't missing it.
Current Setup:
Stock motor
33" Super Swamper TSLs
no lift
Spartan locker in rear axle
well pipe rear bumper that is rearranging trees at will
Setup when I bought it:
Stock motor
31" tires
no lift
no lockers
well pipe rear bumper that can rearrange a forest
Here it is when I was looking at it.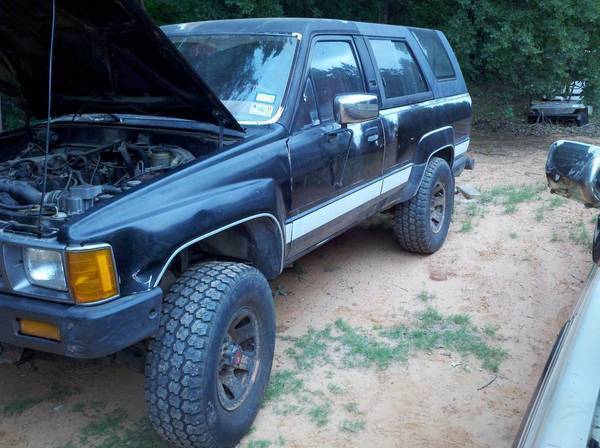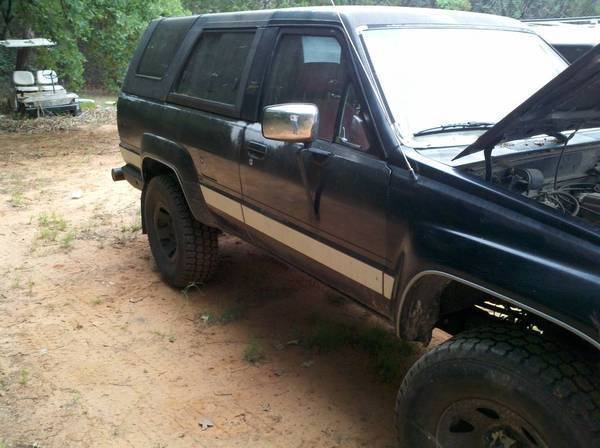 Once I got it home I replaced the windshield wiper I broke during the test wheeling session and had the radiator rodded to ensure the right amount of cooling. I really have no complaints because the motor cranks right up and purrs all day.
June 1, 2011
Sliders and tow bar connection points welded on.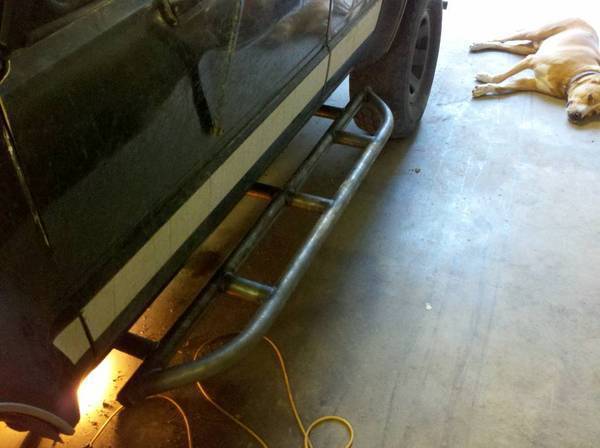 Sliders are 2" DOM from Trail-Gear.com and so far they seem pretty damn stout. We will see next time we go to the trail.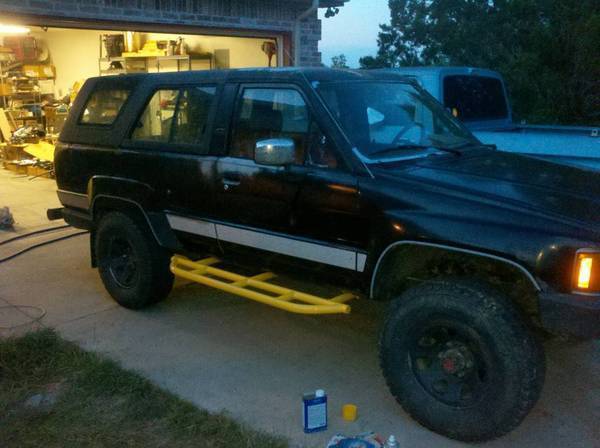 Making the rims match the rest of the truck with some fresh black and yellow rattlecan paint.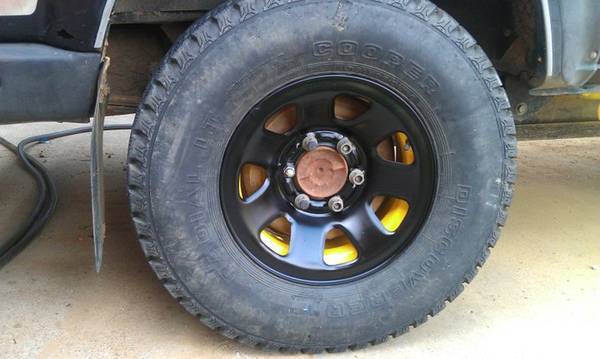 Some wheeling pics from it's first trip out. Bridgeport Memorial Day 2011
When we arrived... trailered the Runner up there so incase it just shit the bed on me. For the record, my Tacoma did a really good job pulling it up there.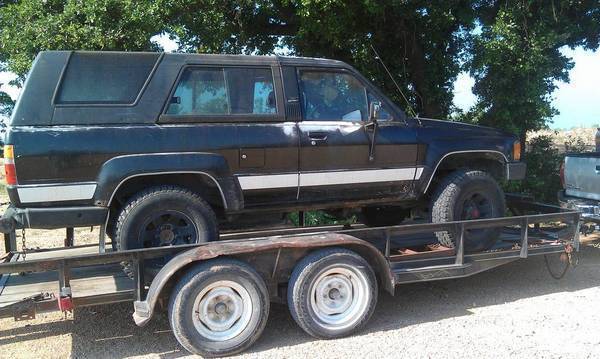 Out on the trail next to Taco76087's rig.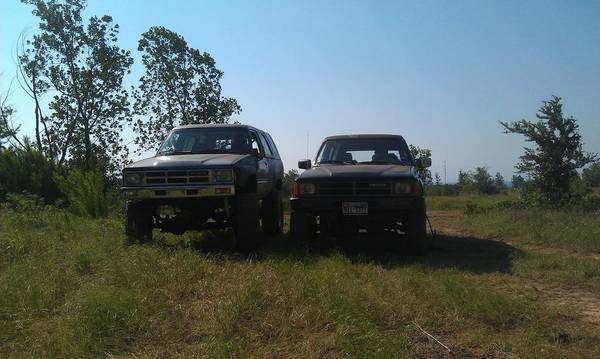 Going up the short verticals when we first got there in the morning.
http://youtu.be/6QPY7p0KvYQ
Update from Aug 3, 2011
Old Tires
31x10.5x15 Coopers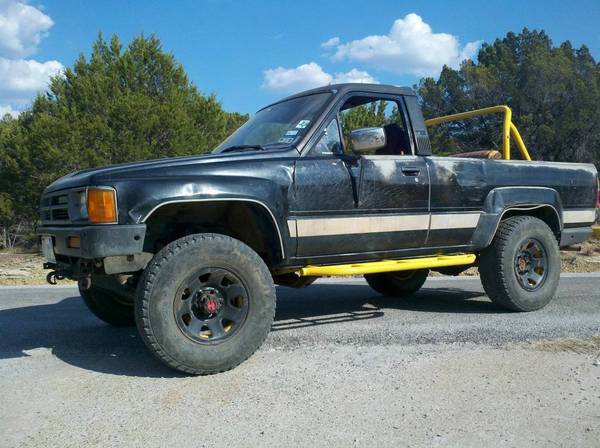 New Tires
33x12.5x15 Super Swamper TSLs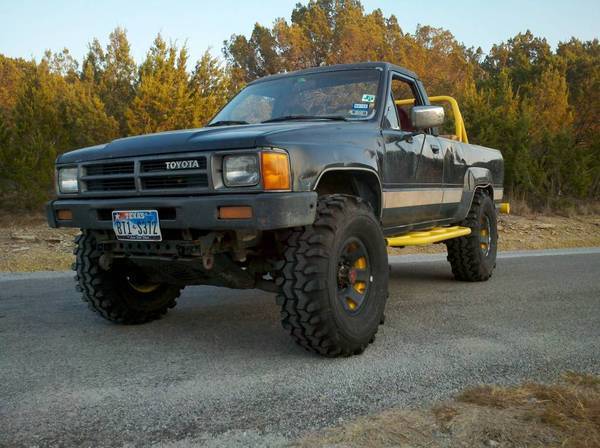 Next - 2" Suspension Lift