Okay after realizing I was in over my head with my 1986 4Runner I decided to purchase one that already ran and had a SFA. So low and behold, I am now the proud new owner of a 1984 4Runner 4x4. It's got a few things already done to it that make it a good platform to build off of but I've still got a lot in store for this thing.
Link to Photobucket album. Pictures will be uploaded to PB a few days before they make it to this thread.
http://s1195.photobucket.com/albums/...984%204Runner/
Specs:
-1984 4Runner 4x4
-294,492 miles on body
-30,000 on rebuilt 22R
-5-speed G52 transmission
-34x10.5x15 Super Swamper TSLs
-Detroit lockers front and rear
-4.7s in transfer case
-5" SkyJacker springs front and rear
-ProComp shocks
-Extended spline driveshafts front and rear
-GotPropane conversion
Realistic Future Mods:
-4xInnovation DOM sliders with kickout -
Ordered
-Marlin Crawler high steer -
Ordered
-Front axle truss and diff armor -
Ordered
-Trail-Gear 3" rear springs -
Ordered
-Trail-Gear 3" front springs -
Ordered
-Extended Bilstein 5125 shocks -
Ordered
-Addicted Offroad front bumper -
Ordered
-4xInnovation tube doors
-4xInnovation passenger length rollcage
-Longfield Superaxle front shafts
-36" tires
-PSC hydraulic assist steering
I'm sure there's some stuff I'm leaving out on both lists but I'll update as I think of stuff. The future mods list is somewhat in order but things may change. Sliders will be ordered Friday and possibly the high steer kit also. I'm parting out my '86 and keeping the IFS steering box for the high steer and also the EFI stuff for the conversion.
I'll update this tomorrow evening when I'm not so tired (been up 30 hours so far!) Here's a couple of pictures to hold you over until then:
In the driveway, the day I bought it.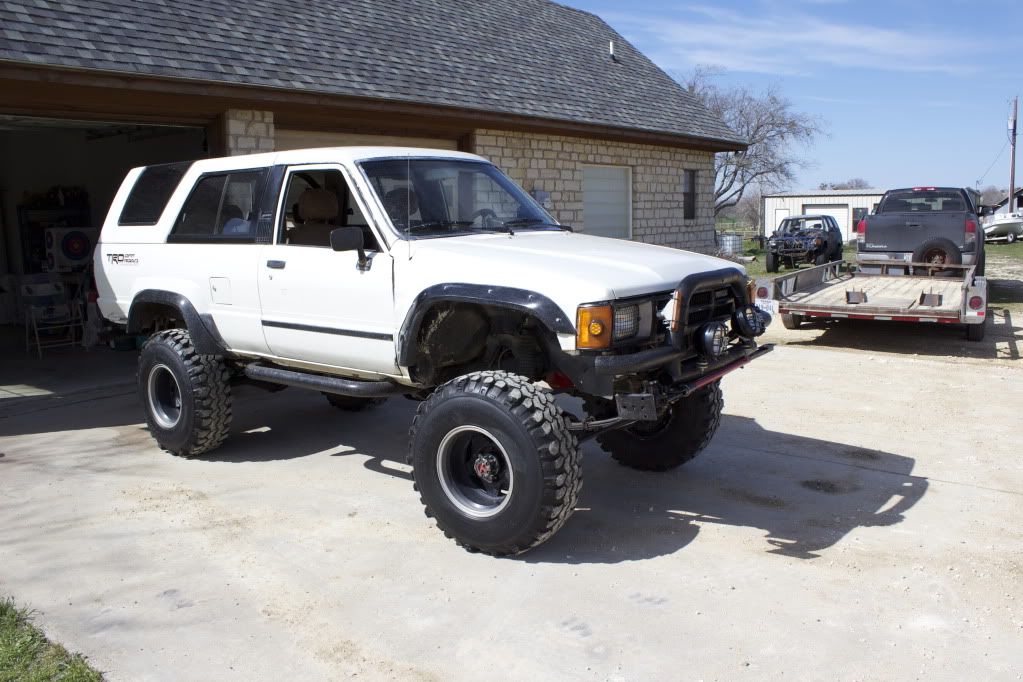 Interior is in decent shape other than the ghetto steering wheel