Hey guys! New to the sire but just wanted to show off a little.
I bought this 88 4 Runner a few months back and ill give you a little time line of how shes been slowly diad in.
bought it like this:
88 4 runner
3.0l - the truck had BRAND new heads on it thats why i bought this truck after looking at about 15 other p.o.s.'s
all new hoses, belts, rad.,
air filter
ext.
5 speed
moon roof
tons of oil leaks
a/c didn't work
was getting about 7 miles a gallon lol
rear window didn't work(go figure)
189,000 mile on it.
pretty clean body there are a few dents, frame and drive train were perfect! with rancho shocks and 33's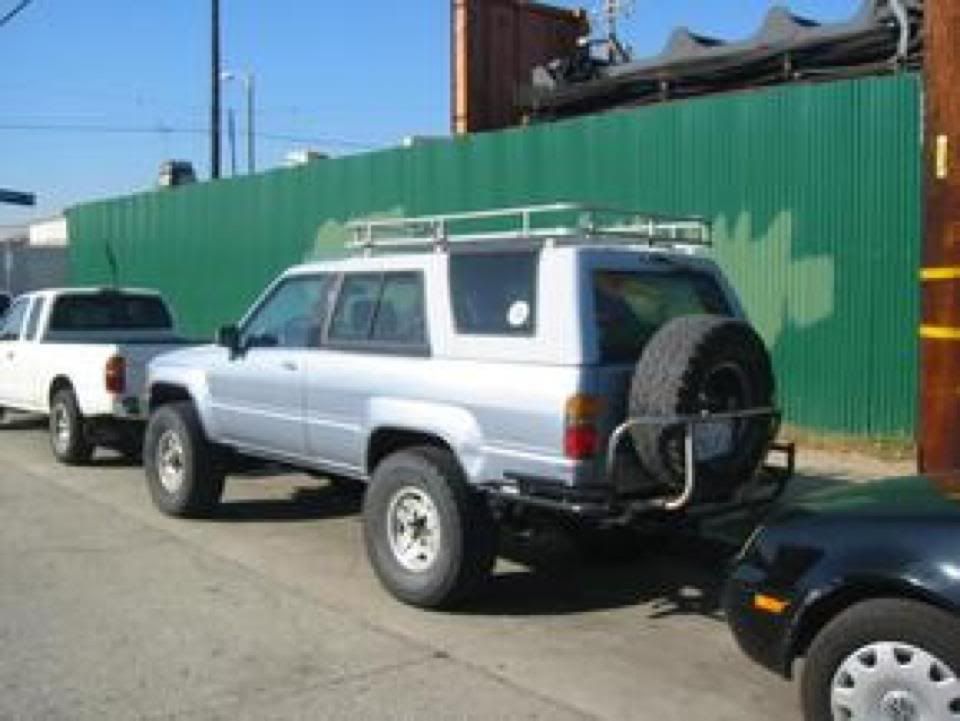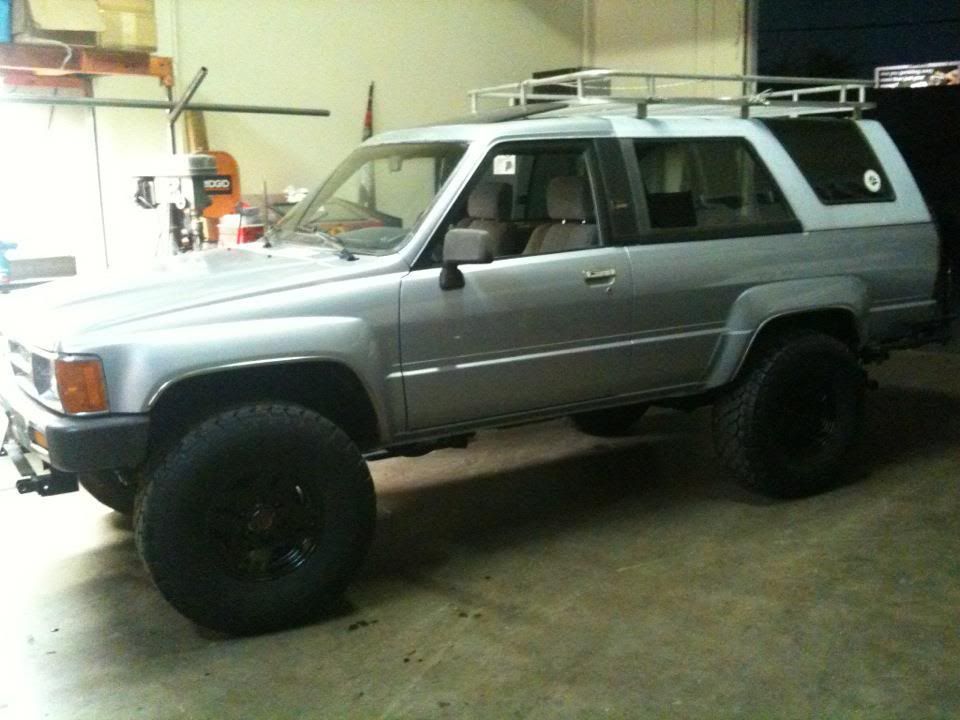 took off some gay lights and a few other things and sand blasted and painted the wheels semi black
after spending 3 straight days chacing oil leaks oil pan, rear main, and valve cover gaskets, i started to design a bumper for it.
decided to figure out my mileage issue or issues swapped. Built an intake, cut out the stock air box and dropped in a k&n.(you can see the lip of the intake boot is folded over causing a big air leak and check engine light.)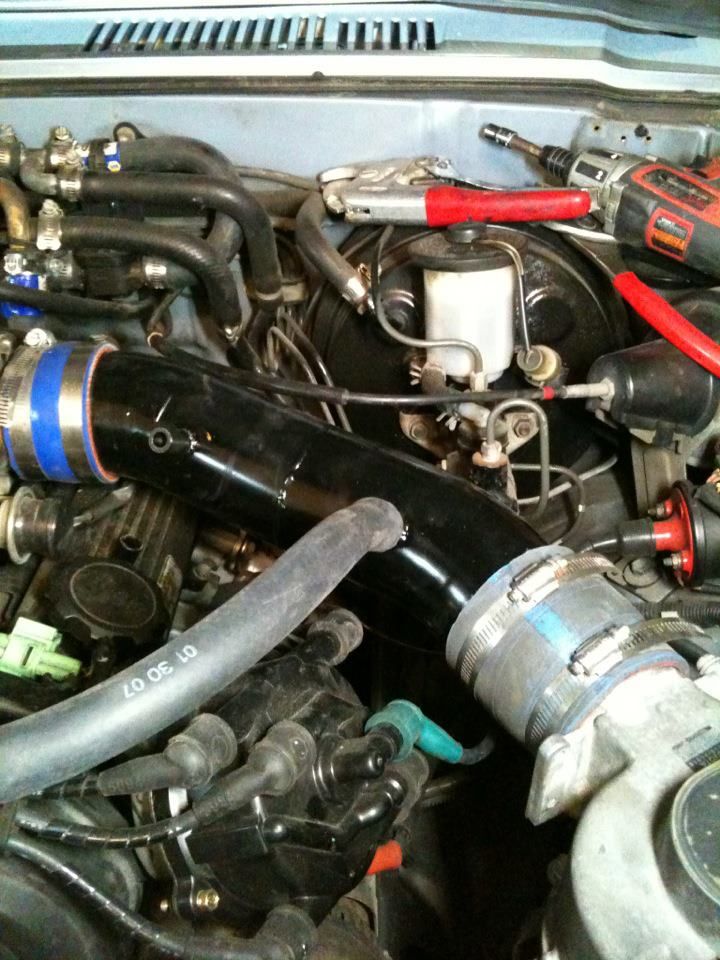 new intake. also found some other cracked hoses and such. After doing all of that i almost doubled my gas mileage!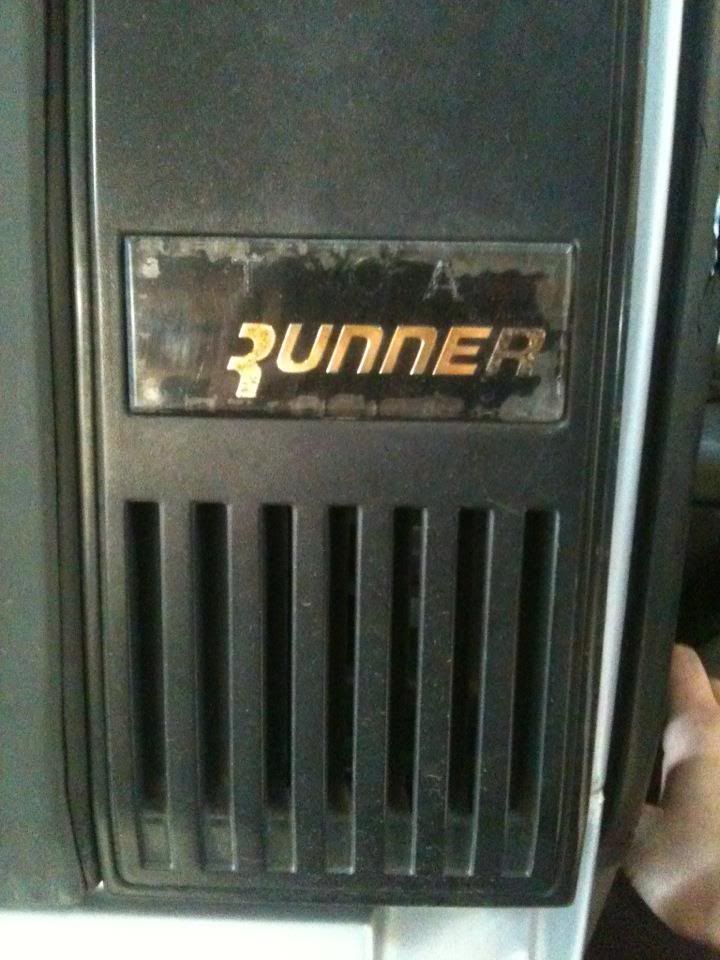 had to fix these frigging faded badges!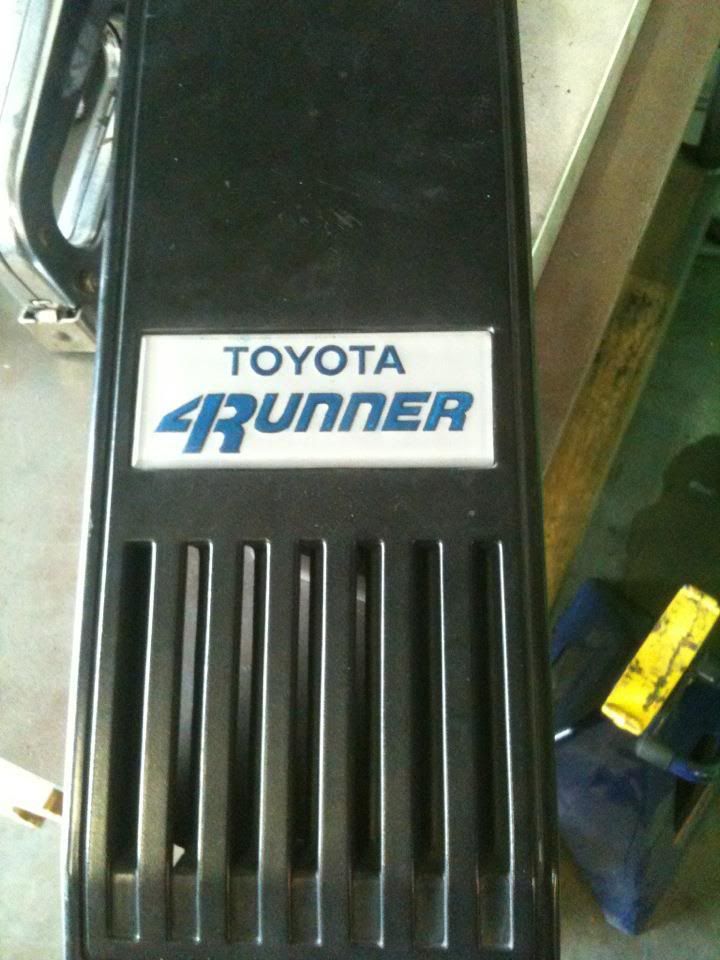 so i did they turned out bitchen
next was the rear window this was just one of the issues(fried module) after hours of fixing ef'ed up wires and stuff i got EVERYTHING working again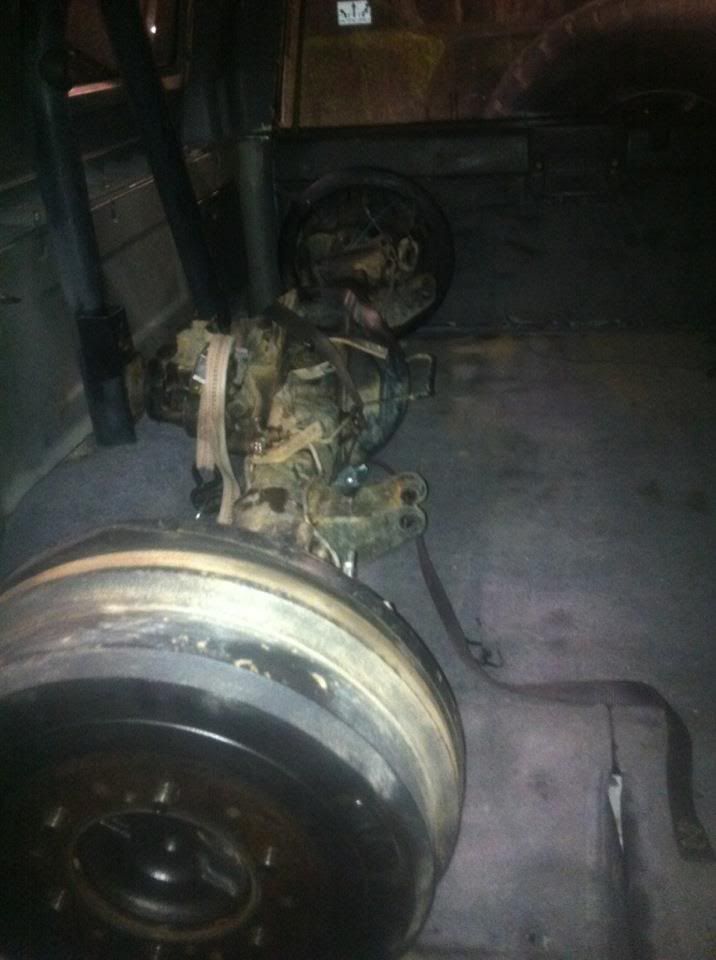 Now onto the fun stuff started gathering part to make her sexier! 99 tacoma rearend with e locker and 4.88's i also picked up a factory front 4.88 front diff as well!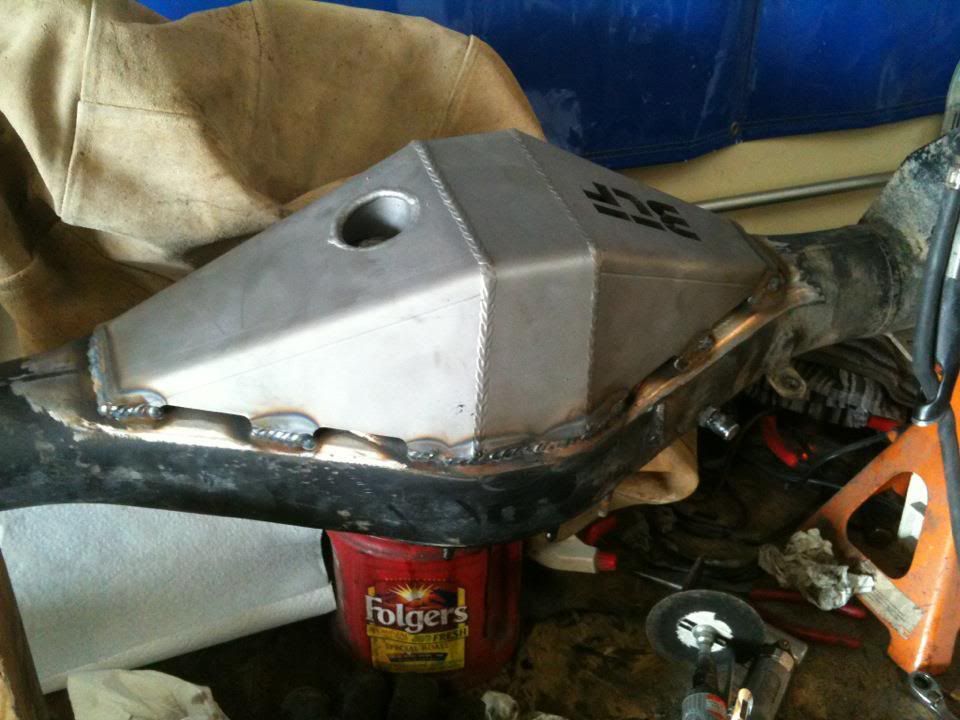 got a btf gusset kit for it!
thats all for now ill be updating as soon as i get some time off to install the diffs stay tuned!!