After contemplating converting the Taco to 4x4 with a SAS, I decided to keep it reliable for now and buy something I can beat on a little without worry. I picked up this 85 4runner. My progress is slow but I will update as often as I can work on it. My plans are to make it as beefy and capable as I can while keeping the body mostly stock.
The p/o claimed some work has been done to it. It was originally an automatic, a 5 speed was swapped in with a new clutch. The 22RE's head gasket and timing chain were replaced. Oil was leaking out of the valve cover and I could see someone installed a new gasket set but the bolts were just past finger tight, so I tightened those down well and alas no more oil leaks. It runs well for a 240k mile engine. The Mickey Thompson MTZ's came with and only had a couple thousands miles on them.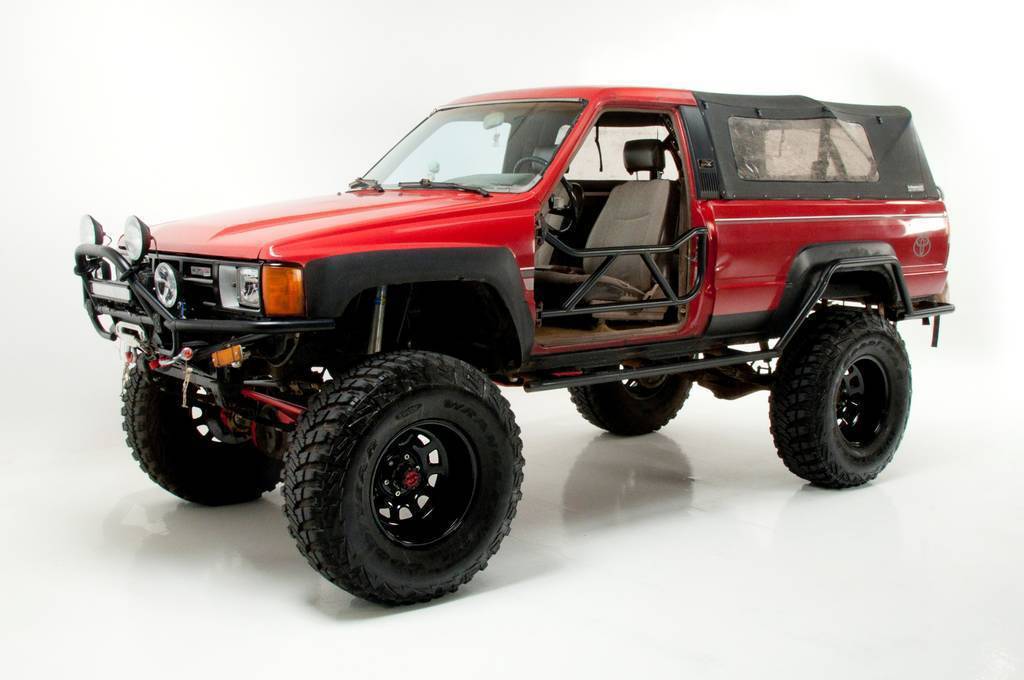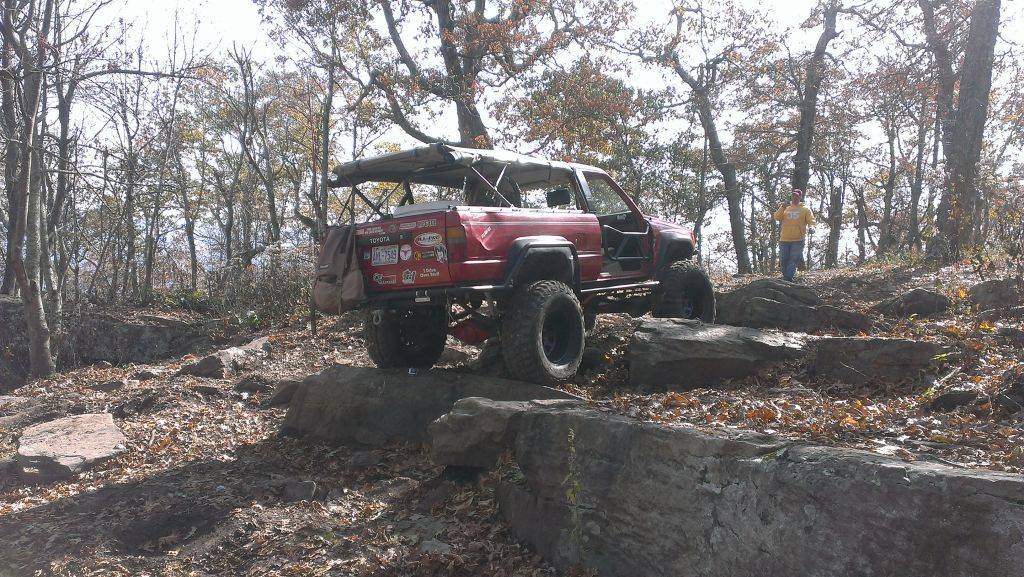 So far I have added:
Softopper
New
air filter
, spark plugs, oil change
New starter
replaced side window belt line seals
misc. missing parts
Trail-Gear 4" front and rear suspension w/ hi-steer and Bilstein 5125's
5.29's
High pinion front 3rd w/ Yukon Zip locker
Spartan locker out back
ARB air compressor
37x12.5r17 Goodyear MTR's on 17x9 Pro-Comp rock crawler 52 w/ 2.5" B.S.
Dual cases w/ 4.7's & triple sticks
Longfield superaxles
TG chromoly inner/outer hub gears
TG trunnion bearing eliminator
ARP steering and hub studs
Dual diaphram brake booster
1" bore master cylinder
Rear brake manual proportioning valve
rebuilt rear drum brakes
Uniden 510 CB w/ 4' fiberglass Wilson
Hella Supertone
Aux fuse block
Hella 500 fog lights
Hella 500 driving lights converted to 55w HID
Zeus Offroad 18" combo LED lightbar
Blitzpro 6lz reverse lights
Vision-X tantrum rock lights
Powermaster GM 100 amp alternator w/ Trail Gear bracket
Addicted Offroad front bumper w/
Smittybuilt
XRC 8 Comp winch
Dents and scratches